Paessler AG's Mike Gonzalez and Peter Campisi honored as 2023 CRN Channel Chiefs
"Mike and Peter both exemplify the incredible drive and passion required to help Paessler's channel partners be as successful as possible in creating and expanding services through monitoring, resulting in sustainable recurring revenue streams."
Helmut Binder, CEO of Paessler
Chicago, IL, February 15, 2023 — Paessler AG, the monitoring experts, today announced that CRN®, a brand of The Channel Company, has recognized two of its North American channel leaders, Mike Gonzalez and Peter Campisi, on its 2023 Channel Chiefs list. Every year, this list honors the IT channel executives who work tirelessly to advance the channel agenda and deliver successful channel partner programs and strategies.
Mike Gonzalez, who joined Paessler in November of 2021, is the company's vice president, sales & marketing for the Americas. He realigned Paessler's sales teams to more closely work with their most active partners to better understand where growth opportunities lie, allowing them to bring more value to those partners. He is focused on Paessler's sustained growth and increased product functionality to respond to the needs of channel partners' diverse requirements. Paessler's share of the enterprise market in North and South America has continued to grow under Gonzalez' leadership by helping new partners discover PRTG's capabilities, especially in monitoring large IT infrastructures.
Peter Campisi, who was also named a Channel Chief in 2022, leads Paessler's North American channel strategy. As regional manager, channel sales, North America, he is responsible for strengthening the company's relationships with its distributors and its channel and alliance partners. He helps partners be more successful expanding into new vertical markets, streamlines opportunities to position Paessler's channel team for growth, and helps to alleviate gaps in the market for monitoring solutions, going beyond traditional technology monitoring as the convergence of IT/OT and Industrial IoT becomes more prevalent. Campisi has helped grow Paessler's large-scale licenses to better serve the needs of channel partners who address enterprise-level monitoring for their clients. Campisi has been with Paessler for more than six years.
"Mike and Peter both exemplify the incredible drive and passion required to help Paessler's channel partners be as successful as possible in creating and expanding services through monitoring, resulting in sustainable recurring revenue streams," said Helmut Binder, CEO, Paessler AG. "We are incredibly proud of the work they both have done to not only strengthen our North American channel sales teams, but also how they have positioned PRTG as a must-have solution for any channel partner, regardless of their size, vertical or business focus. We appreciate CRN's recognition of their accomplishments."
The 2023 Channel Chiefs have helped their solution provider partners and customers navigate an increasingly complex landscape of interconnected challenges and shifting industry dynamics. With the innovative strategies, programs, and partnerships of these Channel Chiefs in place, the solution provider community has continued to thrive.
The 2023 CRN Channel Chiefs were selected by the editorial staff based on their record of business innovation and dedication to the partner community. This year's list represents the top IT executives responsible for building a robust channel ecosystem.
"Once again, this year's list gives well-deserved recognition to the IT Channel Chiefs who are dedicated to driving the channel agenda and advocating for the development of strong channel partnerships," said Blaine Raddon, CEO of The Channel Company. "Under their exceptional leadership, influence, and innovation, the IT channel vendor community continues to deliver solutions and services that meet the rapidly evolving needs of their solution provider partners and their customers."
The 2023 CRN Channel Chiefs list will be featured in the February 2023 issue of CRN Magazine and online at www.CRN.com/ChannelChiefs.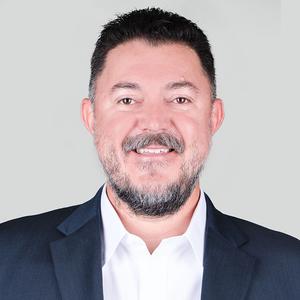 Mike Gonzalez, vice president of Sales and Marketing Americas, Paessler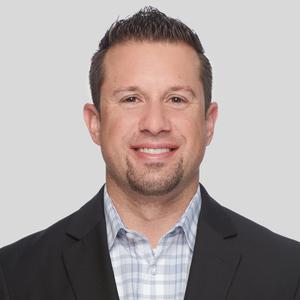 Peter Campisi, manager of Channel Sales Americas, Paessler
Press Contact
Paessler is working together with several PR agencies around the world. Please send your press inquiries to: