Paessler expands its technology alliances, opening new opportunities
for channel partners
Chicago, IL –March 15, 2022 – Paessler, the monitoring expert, continues to expand its diverse strategic uptime alliance with the introduction of Men&Mice and IP Fabric solutions. These two world-class solutions join a portfolio of over 20 leading IT solutions that Paessler's PRTG monitoring applications can seamlessly integrate with to provide customized and advanced solutions for Paessler's network of channel partners.
Over a two-day virtual webinar series, starting on Tuesday,March 22, Paessler will showcase how Men&Mice, IP Fabric and two of its established partners, CORP-IT and UVnetworks, are able to maximize the IT monitoring of sophisticated network systems and PRTG's current native capabilities. By expanding its integration partnerships, Paessler's channel partners can better serve their customers and provide them with more than just an IT monitoring solution. They can offer customers a customizable portfolio of technology solutions that are able to seamlessly integrate with their current network while expanding their opportunities to grow their recurring revenue streams.
Micetro, from Men&Mice, is a transformation-ready, API-first software overlay solution for a DNS, DHCP, and IPAM (DDI) environment. By creating a comprehensive and contextualized network overview, Micetro gives engineers the ability to manage and view on-premises, hybrid, and multi-cloud underlay DDI services from one place. Micetro allows engineers to use the best underlay services for what's necessary by platform, without requiring a rip-and-replace migration.
IP Fabric utilizes advanced automated discovery and analysis techniques to provide end-to-end visualization of multi-layer network topologies. Creating and correlating snapshots of the network state, IP Fabric delivers accurate analytics to verify protocol operability, identify network loops, error conditions and deployment inconsistencies from across the network. Integrating with PRTG, IP Fabric's automated network assurance platform adds advanced discovery and analysis, troubleshooting and compliance features to PRTG's comprehensive monitoring functionality.
Helmut Binder, Chief Executive Officer at Paessler said, "With our Uptime Alliance we can offer channel partners an intelligent and ever-expanding portfolio of alliance partners. The needs of our channel partners are always changing, and it is vitally important to be agile and offer them solutions that match their uniqueneeds. With an expansive vendor network, all channel partners integrated with PRTG have the ability to scale as necessary and ensure their clients' businesses are always running at their optimum level."
Discover first-hand how enterprises can extend PRTG's already broad monitoring capabilities, deeper into their infrastructure at Paessler's alliances virtual event on Tuesday 22nd March and Wednesday 23rd March.
Sign up here: https://go.paessler.com/alliances-event-2022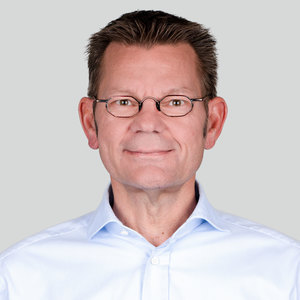 Helmut Binder, CEO at Paessler

Press Contact
Paessler is working together with several PR agencies around the world. Please send your press inquiries to: