Paessler expands service portfolio with Paessler PRTG Professional Services
"We have always emphasized the importance of delivering exceptional support to our customers. With the introduction of PRTG Professional Services, we are taking another step forward to ensure our customers are successful."
Jasmin Kahriman, corporate training manager at Paessler
Chicago, IL – June 28, 2023 – Paessler AG, a global leader in monitoring software renowned for its flagship product Paessler PRTG, is pleased to announce the launch of Paessler PRTG Professional Services. The new service models, Paessler PRTG Training and Paessler PRTG Consulting, exemplify Paessler's commitment to providing exceptional support and tailored solutions for its customers.
Paessler PRTG Training is designed to equip customers with practical knowledge to effectively monitor their infrastructure using PRTG. The workshops are led by Paessler's expert system engineers and are offered worldwide, addressing clients at various experience levels, from small businesses to enterprise organizations. By participating in Paessler PRTG Training, customers can enhance their understanding and leverage the full potential of PRTG. This service is provided in English and German globally, and in English and Spanish inside the North American market.
Jasmin Kahriman, corporate training manager at Paessler, expressed his excitement about the expansion of Paessler's service portfolio, stating, "We have always emphasized the importance of delivering exceptional support to our customers. With the introduction of PRTG Professional Services, we are taking another step forward to ensure our customers are successful. Through services like PRTG Training, we aim to empower our customers with practical knowledge to maximize the benefits they derive from PRTG."
Paessler PRTG Consulting offers specialized consulting services dedicated to addressing the unique challenges and goals of PRTG customers. This consulting package encompasses a wide range of areas, including initial setup, advanced topics, and – specifically for PRTG Enterprise Monitor customers – the installation and configuration of ITOps Board. Paessler tailors its consulting services to meet each customer's specific requirements, ensuring individual assistance while working on the customer's environment. Offered by Paessler's Pre-Sales team, PRTG Consulting is now available in the North American and EMEA regions.
"We are thrilled to introduce PRTG Consulting as part of our new service portfolio," said Martin Körber, team manager pre-sales EMEA at Paessler. "Our team of experts provides a highly personalized experience, working closely with our clients to understand their unique environments and challenges. Paessler is committed to going beyond the standard approach and delivering exceptional value for our customers by ensuring their success in leveraging PRTG to its fullest potential."
With PRTG Professional Services, Paessler is enabling organizations to work more efficiently and to achieve greater outcomes with their monitoring installations. The goal of Paessler's training and consulting services is to deepen customers' knowledge and optimize their utilization of PRTG. Both services are primarily offered remotely. On-site services are available upon request.
Learn more about PRTG Professional Services or get in touch with the Paessler team at https://www.paessler.com/services.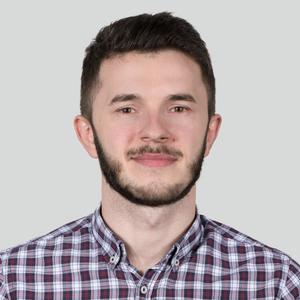 Jasmin Kahriman, corporate training manager
at Paessler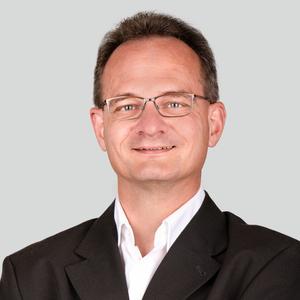 Martin Körber, team manager pre-sales EMEA
at Paessler
Press Contact
Paessler is working together with several PR agencies around the world. Please send your press inquiries to: