Paessler AG strengthens its global presence with the appointments of Tobias Jaenchen and Thorsten Theuer
"We are excited to welcome Tobias and Thorsten to our team. Their combined expertise will be invaluable as we continue to expand our reach and offerings across the globe."
Helmut Binder, CEO of Paessler
Nuremberg, Germany, March 09, 2023 – Paessler AG, best known for the monitoring software Paessler PRTG, is focused on expanding its presence in the Americas, APAC, and EMEA regions. Joining the Paessler team are Tobias Jaenchen as Vice President Americas and APAC, and Thorsten Theuer as Vice President EMEA. These new hires will play a crucial role in driving Paessler's global business strategy.
After studying Computer Science in Berlin and New York City, Tobias Jaenchen embarked on a career in consulting, B2B software sales, and sales management positions for companies such as Oracle, FreeMarkets, Altiris, and Symantec. Jaenchen will focus on developing the sales strategy, organization, and processes in both the Americas and APAC regions. He will also work on continuously developing new markets, business areas, customer segments, and partnerships.
"It's an amazing experience to join Paessler as VP Americas and APAC," says Tobias Jaenchen. "From day one, I have been impressed by the welcoming and supportive culture of the team. I look forward to working with our customers to help them achieve their IT, OT, and IoT monitoring goals and to make Paessler PRTG the go-to monitoring solution for businesses in the Americas and APAC."
Thorsten Theuer brings with him 20 years of sales experience and has worked in various hands-on positions such as acquisition sales, solution sales, and account management as well as in other management positions. His last assignment was with Softline, most recently in the position of Vice President Sales. Theuer will focus on the broad diversity of digitalization levels among EMEA clients and how to find the appropriate measures for a wide variety of challenges and customer situations.
"Our mission at Paessler is to enable our customers to stay one step ahead when they manage their IT, OT, and IoT environment," says Thorsten Theuer. "To achieve this, we combine an easy-to-use, yet comprehensive monitoring solution with first-class customer support and close exchange of ideas with our partners. Companies of all sizes increasingly adopt digital possibilities to transform their business and create competitive advantage. For my team and me, direct talks with customers and partners are a top priority to understand the goals, needs, and challenges of our customers and partners, and to discuss possibilities and solutions with them."
The two appointments come at a special time. Paessler has worked successfully for years to steadily increase its market share in its three key regions, Americas, APAC, and EMEA, and to provide the market with opportunities and solutions for digital transformation. In addition to monitoring traditional IT environments, Paessler has continuously expanded its solutions to diverse vertical markets including industrial, healthcare, telecoms, and government. In 2023, Paessler will also be focused on exciting new offerings, such as various product extensions and specialized solutions for the Internet of Things and industrial environments (IIoT). Unlike the current downsizing trend in the tech market, seen not only in the Americas region, Paessler plans to continue further growth in its headcount.
"We are excited to welcome Tobias and Thorsten to our team. Their combined expertise will be invaluable as we continue to expand our reach and offerings across the globe," says Helmut Binder, CEO of Paessler. "Our customers find themselves at the intersection of new demands and rapid growth in their IT, OT, and IoT environments. And the aftermath of the pandemic has put additional pressure on the reliability of corporate IT in all regions covered by these two appointments."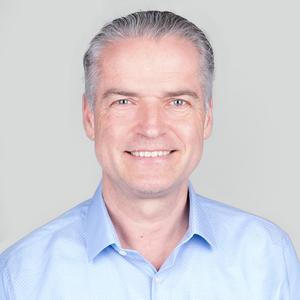 Tobias Jaenchen, Vice President Americas and APAC, Paessler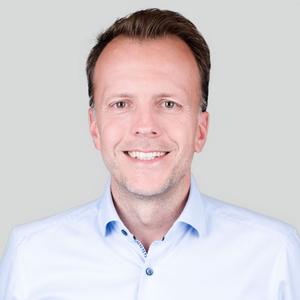 Thorsten Theuer, Vice President EMEA, Paessler
Press Contact
Paessler is working together with several PR agencies around the world. Please send your press inquiries to: