Internet Usage Meter
Internet Usage Meter PRTG - Record and Analyze Data the Easy Way
PRTG Meters Your Internet Usage
Paessler's PRTG Network Monitor is an Internet usage meter that measures Internet usage for computers and in your entire network.
In a few minutes, it can be set up to read traffic data from your router, which will then be displayed in clear, comprehensive graphs. With this Internet usage meter, you can measure Internet activity over the last 8-96 hours, and transferred data counts over the last days or 12 months.
Naturally, this means that the bandwidth meter has to be left running constantly, or the results won't be accurate.
So PRTG runs as a service to collect data even if you are not logged in.
Unlimited version of PRTG for 30 days
After 30 days, PRTG reverts to a free version
Or, you can upgrade to a paid license anytime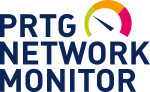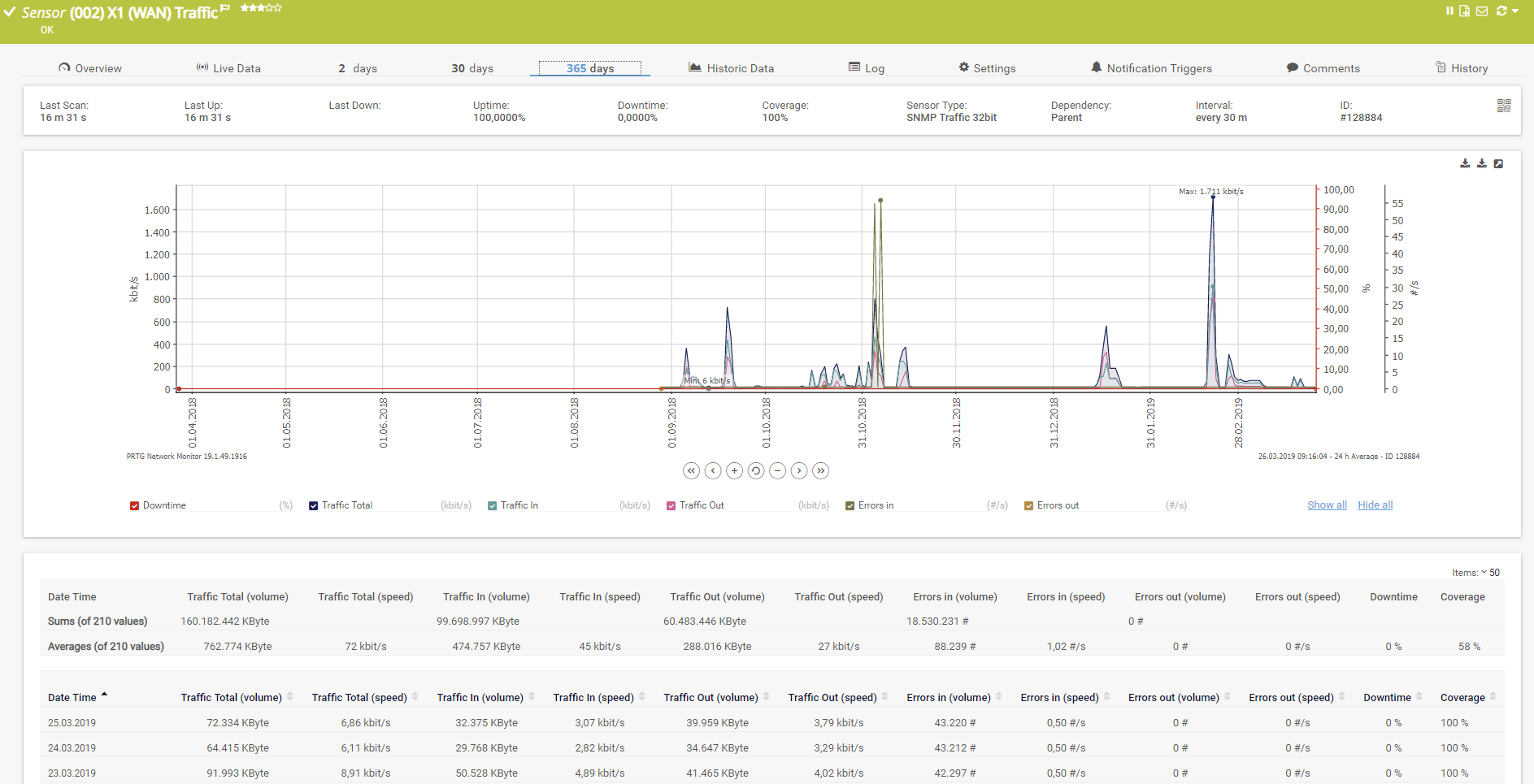 PRTG

Network Monitoring Software - Version 20.1.55.1775 (January 22nd, 2020)

Hosting

Download for Windows and hosted version available

Languages

English, German, Spanish, French, Portuguese, Dutch, Russian, Japanese, and Simplified Chinese

Pricing

Up to 100 sensors for free (Price List)

Unified Monitoring

Network devices, bandwidth, servers, applications, virtual environments, remote systems, IoT, and more

Supported Vendors & Applications


More
Our Internet usage meter has received a lot of positive feedback from customers as well as industry insiders.
Here's what a few of them had to say:
"[...] PRTG is handy and easy to use. The thing that I like best about it is that it isn't overly complicated. It's nice to occasionally find a network tool that doesn't require an in-depth study of the documentation and an hour of trial and error." - Brien M. Posey on TechRepublic
"We have purchased the PRTG software which I must say was a very easy product for us to install and has put our own MRTG installations to shame! A very good product." - Simon Jones, www.talk-101.com
"We just purchased PRTG and think it's fantastic and better than MRTG (not to mention it can be installed by a monkey)"  - Matt Brown, Data Sanctuary Internet Backup
PRTG Network Monitor
As a comprehensive network management software and analysis tool, PRTG Network Monitor supports data acquisition via SNMP, packet sniffing and NetFlow protocol. Using its built-in Internet usage meter, PRTG LAN Monitor can classify network traffic by IP address, protocol or user-defined, custom parameters. Analyzed results are displayed in a variety of easy-to-read graphs and tables, which can be generated almost instantly for near real-time Internet usage reporting. Fully configured reports are available in HTML, Excel, TIF, RTF, or PDF formats.
This network traffic monitor is available in two editions. For basic, free bandwidth check functionality, the free network monitor may be downloaded and used for personal and commercial use completely free of charge. Commercial editions are available for more advanced bandwidth monitoring needs.
Let PRTG Check Bandwidth and Monitor Your Network
With PRTG you can not only check a router bandwidth and network traffic, the network monitoring software by Paessler also includes:
Up- and downtime monitoring
Server and internet monitoring
Environmental monitoring, etc.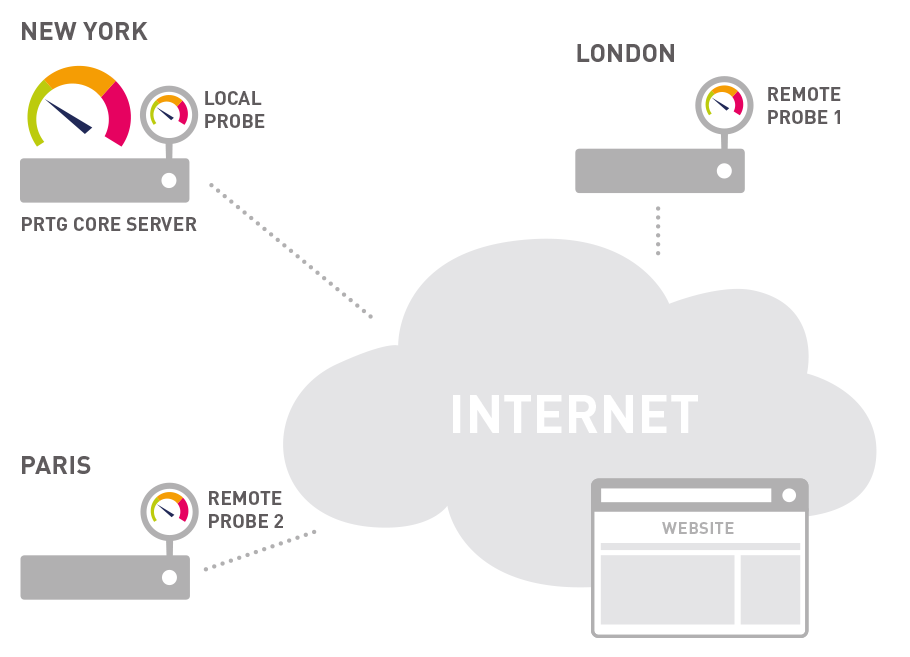 Unlimited version of PRTG for 30 days
After 30 days, PRTG reverts to a free version
Or, you can upgrade to a paid license anytime