Event log monitoring with PRTG: Monitor and analyze event logs
Monitor syslog messages and Windows event logs
Create efficient event log management to meet compliance requirements
Receive updates in real time on the status of your system
Why choose event log monitoring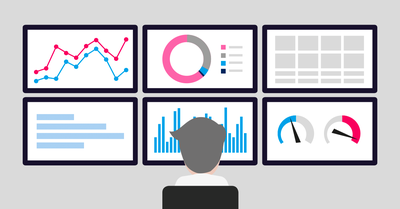 Start event log monitoring with PRTG and see how it can make your network more reliable and your job easier.
Monitoring the log files of all computers in your network
Event logs are important sources of system data. They record the many different activities that are performed on a computer. Comprehensive event log monitoring can prove extremely helpful when analyzing system errors in your network and IT infrastructure.
Log files are used to identify system, installation, security, operating system, and application errors, as well as anticipate potential system issues. Event log monitoring is therefore a small yet crucial part of your overall monitoring.
3 good reasons to use PRTG for your event log monitoring
PRTG monitors all system logs simultaneously
PRTG can be used as an event log analyzer to obtain a detailed overview of the health of your IT systems. Since PRTG monitoring covers all computers and hardware components, there's no need to retrieve the event logs of each individual server or PC. With PRTG, a quick glance is all it takes for admins to identify IT problems and critical events.
PRTG helps you optimize your event log management
Event log monitoring makes your event log management more efficient. In industries such as finance and healthcare, it can help you meet your regulatory requirements by (for example) creating detailed reports as proof of your compliance.
PRTG also makes your IT team more responsive. Custom alerts – which can be sent by email, SMS, or push notification – immediately inform admins of disruptions, errors, and deviations recorded in event logs. As a result, they can quickly take action and prevent more serious system malfunctions.
PRTG is a comprehensive IT solution
PRTG is an all-in-one tool that can be used for pretty much any type of monitoring. With PRTG, you get a single tool for monitoring all your systems, networks, and locations. In addition to event logs, you can also monitor your cloud, databases, servers, storage devices, and much more.
PRTG makes event log monitoring easy
Detailed reports and data visualization make it easy to monitor & identify event log issues.
Your event log monitoring at a glance – even on the go
PRTG is set up in a matter of minutes and can be used on a wide variety of mobile devices.


PRTG monitors these vendors and applications, and more, in one view!
PRTG is compatible with all major vendors and manufacturers
Start event log monitoring with PRTG and see how it can make your network more reliable and your job easier.
FAQ: PRTG event log monitor
Syslog stands for System Logging Protocol and is a standard protocol used to send system log or event messages to a specific server, called a syslog server. It is primarily used to collect various device logs from several different machines in a central location for monitoring and review. The protocol is enabled on most network equipment such as routers, switches, firewalls, and even some printers and scanners. In addition, syslog is available on Unix and Linux based systems and many web servers including Apache.
Read more "For us, PRTG Network Monitor is the most effective tool for monitoring our IT infrastructure in the long run."
Oliver Jähn, IT Manager at the University of Bonn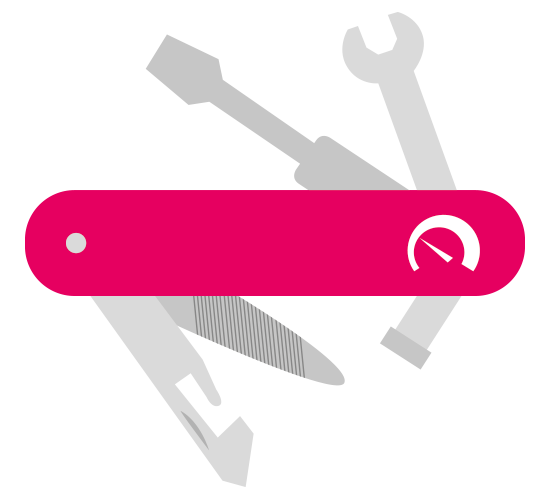 PRTG: The multi-tool for sysadmins
Adapt PRTG individually and dynamically to your needs and rely on a strong
API
:
HTTP API: Access monitoring data and manipulate monitoring objects via HTTP requests
Custom sensors: Create your own PRTG sensors for customized monitoring
Custom notifications: Create your own notifications and send action triggers to external systems
REST Custom sensor: Monitor almost everything that provides data in XML or JSON format
More than just a monitoring tool: Reasons our customers love PRTG
Still not convinced?
More than 500,000
sysadmins love PRTG
Paessler PRTG is used by companies of all sizes. Sysadmins love PRTG because it makes their job a whole lot easier.
Monitor your entire IT infrastructure
Bandwidth, servers, virtual environments, websites, VoIP services – PRTG keeps an eye on your entire network.
Try Paessler PRTG
for free
Everyone has different monitoring needs. That's why we let you try PRTG for free.
Start event log monitoring with PRTG and see how it can make your network more reliable and your job easier.
PRTG

Network Monitoring Software - Version 23.3.88.1421 (October 2nd, 2023)

Hosting

Download for Windows and cloud-based version PRTG Hosted Monitor available

Languages

English, German, Spanish, French, Portuguese, Dutch, Russian, Japanese, and Simplified Chinese

Pricing

Up to 100 sensors for free (Price List)

Unified Monitoring

Network devices, bandwidth, servers, applications, virtual environments, remote systems, IoT, and more

Supported Vendors & Applications


More