PRTG makes monitoring your internet
connection both quick and easy

Keep a constant eye on
your internet connection

Be alerted immediately if the connection goes down

Check to make sure your provider is honoring the terms of your SLA
Free Download Unlimited version of PRTG for 30 days. After 30 days, PRTG reverts to a free version.
Or, you can upgrade to a paid license anytime.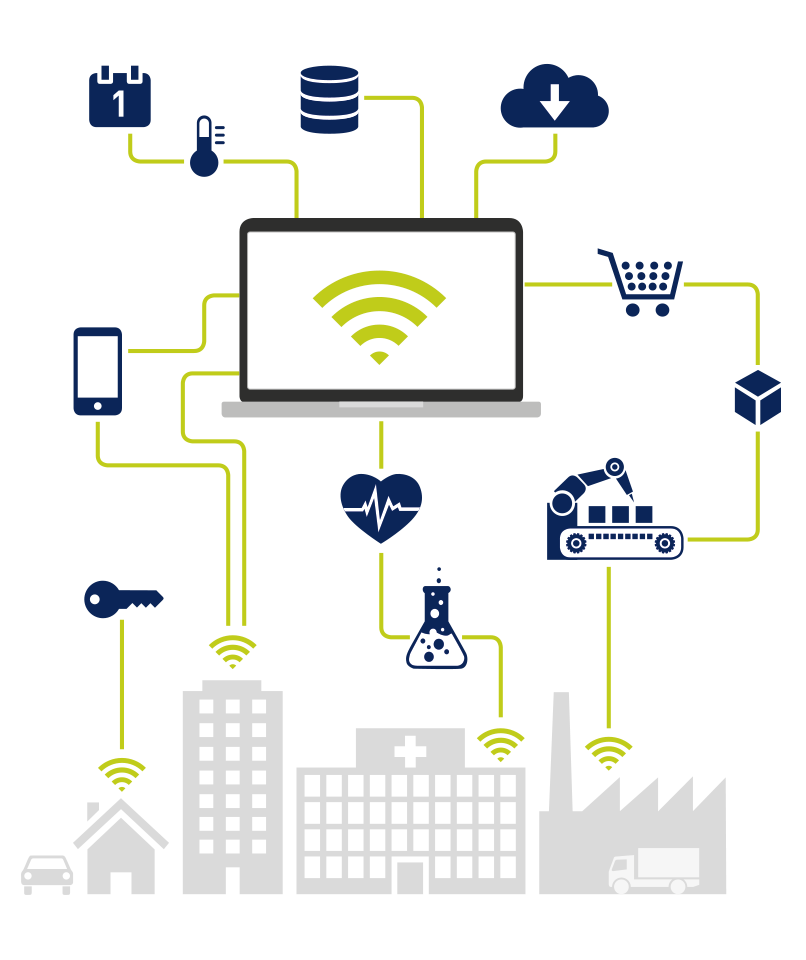 A stable internet connection is a must for nearly every business transaction. Glitches and slow transmission rates can have serious consequences for your business.
Is one of your internet services or web pages down, or are your emails simply stuck in your outbox? The culprit may be a blocked or interrupted internet connection.
With continuous monitoring, you'll always know if your internet connection is to blame for errors in your network.
And if your system does indeed crash, you'll see so immediately and can quickly take action to keep the potential damage to your company to a minimum. You can also check to make sure your ISP (internet Service Provider) is abiding by your SLA.
How to monitor your internet connection via ping
If all of your monitored services are down, it probably means that you have no internet connection. In such a case, set up an SMS notification in PRTG (no internet-based notifications like push or email).


200,000 system administrators worldwide
trust our software. Every day.
We have compiled some reviews for you.

Free Download Unlimited version of PRTG for 30 days. After 30 days, PRTG reverts to a free version.
Or, you can upgrade to a paid license anytime.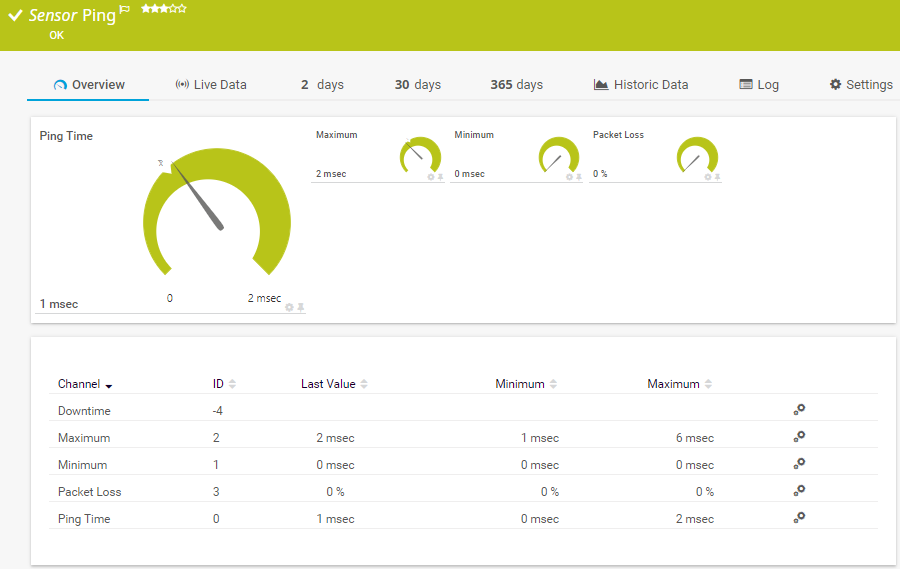 PRTG sensors for monitoring your internet connection
There are several ways to monitor your network's internet connection with PRTG. You can use our Ping sensor to ping the DNS-IP of large and reliable web services at regular intervals.



i Ping is a command-line utility, available on virtually any operating system with network connectivity, that acts as a test to see if a networked device is reachable. The ping command sends a request over the network to a specific device. A successful ping results in a response from the computer that was pinged back to the originating computer. Read more ...



The HTTP sensor checks the load time of a website or component. It lets you check the length of time required to load specific content, and draw conclusions with regard to the performance of your internet connection.
Why PRTG is the perfect monitoring tool
Simple and intuitive
PRTG is set up and configured in no time, and extremely easy to use. What's more, an easy-to-read user interface turns daily work with PRTG into a genuinely pleasurable experience.
Automated alarms
PRTG automatically sounds the alarm if your internet connection is interrupted or another problem arises in your network. You can set your own threshold values, and be informed by SMS, email, or push notification in the event they are exceeded.
Quick troubleshooting
PRTG allows you to promptly take action in the event of a problem, such as when you are no longer able to access the internet. It lets you stop potential errors and malfunctions in their tracks, before the company takes notice of them. Your coworkers will thank you for it!
PRTG in a nutshell

PRTG monitors your entire IT infrastructure
Traffic, packets, applications, bandwidth, cloud services, databases, virtual environments, uptime, ports, IPs, hardware, security, web services, disk usage, physical environments, IoT devices and almost everything you can imagine.
PRTG supports most technologies

SNMP (all versions), Flow technologies (i.e. NetFlow, jFlow, sFlow), SSH, WMI, Ping, and SQL. Powerful API (Python, EXE, DLL, PowerShell, VB, Batch Scripting, REST) to integrate everything else. See all PRTG features
PAESSLER AG –
German quality
engineering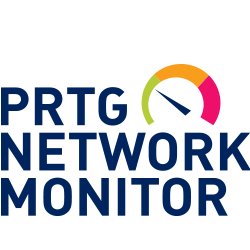 Free Download
Unlimited version of PRTG for 30 days
After 30 days, PRTG reverts to a free version
Or, you can upgrade to a paid license anytime
Administrators must compare monitoring tools or search for a free one. There are several suppliers on the market.
PRTG comes with a full range of advantages:
1. Free trial version: PRTG is available in a free trial version. Use this version to get a feel for our network monitoring tool with no risk whatsoever.
2. Over 200,000 administrators: whether in large or small businesses, authorities, colleges or administrations - all around the world, more than 200,000 administrators put their trust in our network monitoring tool, and can therefore also monitor their bandwidth. Read our case studies here.
3. Support: do you have a question? We respond in a jiffy! You can already access a great deal of information online by consulting our FAQs, manuals, videos, webcasts, or knowledge base. You can of course also send us a message. We'll do our best to get back to you within 24 hours on business days.
PRTG – your network monitoring tool
PRTG is the Paessler AG all-in-one network monitoring tool. Our software is used by more than 200,000 administrators worldwide, whether it be to monitor their hardware- and server performance , their virtual environments, or the accessibility of their websites. Use PRTG for database monitoring or sql monitoring. PRTG is a one fits all network analyzer tool.
Save time, worry, and money. PRTG is configured in a matter of minutes. The trial version is offered free of charge. And you can upgrade whenever you like.