m2m Germany
and Paessler
Support from planning to commissioning of a LoRaWAN network
by established LoRa full service provider – best network integration for condition monitoring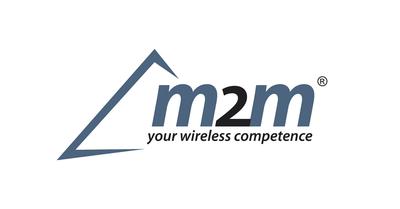 m2m at a glance
Founded in 2007 as a value-added distributor, m2m Germany GmbH is a specialist in state-of-the-art wireless communication technologies. Today, its service portfolio also includes consulting and development, as well as M2M and IoT solutions for industrial companies.
In a wide variety of industries and fields, m2m experts connect systems and machines using wireless technologies such as Bluetooth, LoRa, LTE, and NB-IoT. Experienced development teams create individual IoT solutions, select industrial devices, systems, and components from renowned manufacturers for suitable use cases or use these to supplement in-house development. Premium support – even with regard to the use and integration of IoT solutions – ensures that every user gets the answers they need.
As an established LoRa full-service provider, m2m combines maximum convenience with maximum security. For the implementation of digitalization projects, we therefore recommend working with the IoT experts from m2m Germany. They will be happy to accompany you through every phase of the project - from network planning and site selection to the commissioning of the LoRaWAN network. And afterwards, the m2m team is still available for you with its after-sales support.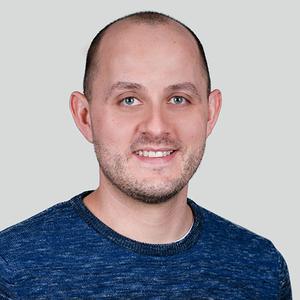 "With m2m Germany, we benefit from a strong and extremely competent partner who plays an active and enthusiastic role in helping our customers with their IoT projects and hardware issues. We love working with Michael Nikolai and his team – not just for their expertise, but also for their transparency and pleasant, straightforward communication."
Daniel Sukowski, Business Development Manager IoT Solutions, Paessler AG
Your benefits of working with m2m
Full service and comprehensive
support for your digitalization project
14 years of experience in radio
technologies and digitalization
A competent team of project coordinators,
consultants, and developers
In-depth knowledge of
Paessler products
If possible, direct on-site support by m2m Germany or contractual partners "With m2m Germany, you get an experienced and professional sparring partner at your side, right from the start of your project. Transparency and open communication are extremely important to us – as is honest feedback. We tell you exactly what our team can and cannot do, or if we think a project is unrealistic. Regardless of whether the schedule or budget is too tight, or if it's a question of technical feasibility."
Ralf Schoula, Managing Director, m2m Germany GmbH

What m2m stands for
For a distributor, the m2m team is quite unique: half of the team consists of embedded hardware and software developers who focus on wireless technologies. As a result, m2m can offer services that conventional distributors can not, e.g. consulting, implementation, design reviews, and support. m2m decided to incorporate these services when it realized that many users were having a hard time implementing digitalization solutions.
Today, m2m customers therefore receive not only a product, but full service - and always the optimal solution for their application. They benefit not only from the know-how acquired over the years and a professional, agile approach, but also from a team that has been passionately using and continuously developing the latest wireless technologies for years.

Contact us for
more information

m2m Germany GmbH
Am Kappengraben 18-20
61273 Wehrheim
Germany