File server monitoring with PRTG

PRTG monitors the status of
your file servers

Continuous overview of utilization, modifications, and errors

Stop disruptions in their tracks with intelligent monitoring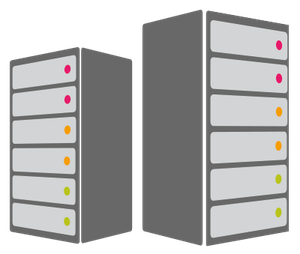 What is a file server?
A file server is a computer that stores the file system and all the relevant files of an IT infrastructure or company. This centralized storage allows employees to access files from a variety of different devices. It also allows teams to work on files simultaneously. Access rights are controlled by way of file permissions or directly via the server. In addition to a local network, file servers can also be connected to the Internet, where companies may provide data, drivers, applications, and software updates for customers to download.
File server monitoring: A must for all companies
Keep a constant eye on the "heart" of your company network
In today's world, digital files are required for nearly every business process. Companies have much to gain by using a centralized server to manage their files. A file server allows all employees to work with the same files. This makes access rights and teamwork simpler, more transparent, and easier to manage. In addition, file servers facilitate backups and make it possible to do away with duplicates and outdated versions of files. At larger companies with complex access rights, servers are vital for ensuring work processes remain efficient.
In short, the file server is the "heart" of a corporate network and should therefore be monitored accordingly. Above all, you'll want to keep a constant eye on important system files so you can immediately see if changes (desired or undesired) take place there. And if your file server is connected to the Internet, you'll need to set up permanent and effective monitoring to eliminate security flaws and prevent external attacks.


Quick and stable data for your customers and employees
Many companies use FTP servers to make data available to their customers and employees. If these servers are slow or unavailable, they can disrupt work processes and irritate customers. What's more, they can even put you at risk of default by preventing you from meeting the terms of your service level agreements. As a consequence, your FTP-based services must always be quick and available.


Proactive file server monitoring saves time, money, and worry
A slow or crashed file server can cause all kinds of problems. Among other things, your coworkers can no longer work and the support desk is flooded with tickets. As a system administrator, you must be able to react immediately to disruptions and unusual activity. After all, this is the only way to prevent errors from wreaking havoc on productivity. By proactively monitoring your file server, you'll save your company time, worry, and money.
File server monitoring made easy: PRTG helps beginners and experts alike
PRTG is well-designed, customizable, and easy
to use
With more than 250 preconfigured sensors (including several file sensors), PRTG makes it easy to get started with file server monitoring. Our software also lets you create custom sensors so you can set up file monitoring to meet the specific needs of your company. With PRTG, you get to define how and when you are informed of disruptions or changes - e.g., by email, SMS, push notification, or the execution of a specific HTTP action.


A centralized and intuitive file server monitoring tool
PRTG is a centralized monitoring tool that allows sysadmins to keep a constant eye on their company's file server. A quick glance at the PRTG dashboard is all it takes to check the status of the company network and the load of the file server. PRTG file server sensors show you the last time a modification was made to a file or folder. You can also track whether words like "error" or "failed" were written to files, and if so, be notified immediately. What's more, our software can be used to monitor a network-attached storage (NAS) device or a storage area network (SAN).


Stop errors and disruptions before they arise
Every system administrator wants to prevent errors and disruptions before they arise. To do so, they must ensure their data is free of errors and their applications are running properly. File server monitoring with PRTG makes this possible. If an application causes an error, PRTG logs the error in a log file and sounds the alarm immediately. As a result, you can quickly fix the error before it becomes serious. This not only saves you worry, but also precious time and money.


Treat your customers and employees to smooth-running FTP servers
Smooth-running business processes are of course extremely important to your coworkers. But when they're coupled with data from your FTP servers, these processes also become vital to your customers. PRTG comes with special, preconfigured sensors for FTP, FTPS, and SFTP servers. These sensors allow for the professional and proactive monitoring of your FTP server and help you ensure your applications and data are deployed both securely and efficiently. For example, if the response time of your server is delayed or some other performance-related issue arises, you'll immediately receive an alert and can quickly take action before a crash occurs and your customers or coworkers are affected. PRTG makes workplaces more reliable and efficient.
3 additional advantages of PRTG
Centralized, all-in-one tool for monitoring your entire network infrastructure
Customizable dashboard, alarm and
reports to meet your specific needs
Straightforward network analysis with the automatic generation and sending of statistics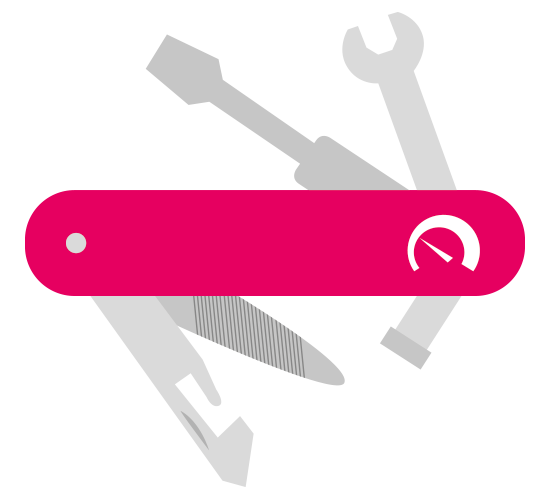 PRTG: The multi-tool for sysadmins
Adapt PRTG individually and dynamically to your needs and rely on a strong
API
:
HTTP API: Access monitoring data and manipulate monitoring objects via HTTP requests
Custom sensors: Create your own PRTG sensors for customized monitoring
Custom notifications: Create your own notifications and send action triggers to external systems
REST Custom sensor: Monitor almost everything that provides data in XML or JSON format
Still not convinced?
More than 500,000 sysadmins love PRTG
Paessler PRTG is used by companies of all sizes. Sysadmins love PRTG because it makes their job a whole lot easier.
Monitor your entire IT infrastructure
Bandwidth, servers, virtual environments, websites, VoIP services – PRTG keeps an eye on your entire network.
Try Paessler PRTG for free
Everyone has different monitoring needs. That's why we let you try PRTG for free. Start now with your trial.
PRTG

Network Monitoring Software - Version 23.2.84.1566 (May 24th, 2023)

Hosting

Download for Windows and cloud-based version PRTG Hosted Monitor available

Languages

English, German, Spanish, French, Portuguese, Dutch, Russian, Japanese, and Simplified Chinese

Pricing

Up to 100 sensors for free (Price List)

Unified Monitoring

Network devices, bandwidth, servers, applications, virtual environments, remote systems, IoT, and more

Supported Vendors & Applications


More