Calculate Bandwidth with PRTG Network Monitor.
Paessler's PRTG Network Monitor Software - Powerful Bandwidth Calculator.

If you're a network administrator, you'll be familiar with all kinds of bandwidth calculations. How much bandwidth are you using? How much do you actually need? Where is it possible to save money on bandwidth costs? With the help of a reliable tool to calculate bandwidth and check bandwidth usage, these questions will all be answered. PRTG Network Monitor is Windows-based bandwidth measurement software that optimizes network performance and helps to avoid system downtime. It's also a powerful bandwidth calculator that makes it easy to thoroughly monitor and classify network bandwidth usage.
With PRTG bandwidth calculator, system administrators will have access to real-time data as well as long-term usage trends for all network devices. This crucial data is displayed in accurate, easy-to-read tables and graphs.

This detailed data obtained from the bandwidth calculator makes it simple to calculate bandwidth and:
Identify and eliminate bandwidth bottlenecks within your network
Find applications that are bandwidth hogs
Reduce overall bandwidth costs
Provide an overall better level of network performance and stability

Aside from being an advanced bandwidth calculator and network traffic monitor with outstanding analysis capabilities, PRTG Network Monitor also features up-/downtime monitoring, traffic and usage monitoring, connectivity and availability monitoring, packet loss test, database monitoring, vmware monitoring, wireless network troubleshooting, WAN latency monitoring, and much more.

PRTG uses several powerful monitoring methods to calculate bandwidth and acquire network usage data- SNMP (Simple Network Management Protocol), WMI (Windows Management Instrumentation), LAN/WLAN Packet Sniffing and NetFlow (including Cisco ASA NetFlow 9 monitoring).

PRTG bandwidth calculator is available in two editions. For basic, free bandwidth calculation, the Freeware Edition may be downloaded and used for personal and commercial use completely free of charge. Need more sensors to monitor a larger IT infrastructure? See our commercial licenses here.

Paessler's PRTG Network Monitor is truly the most comprehensive network monitoring and analysis tool available and provides detailed network performance data that no system administrator should be without. Apart from bandwidth calculation and network management software Paessler also offers software for stress testing and load tests.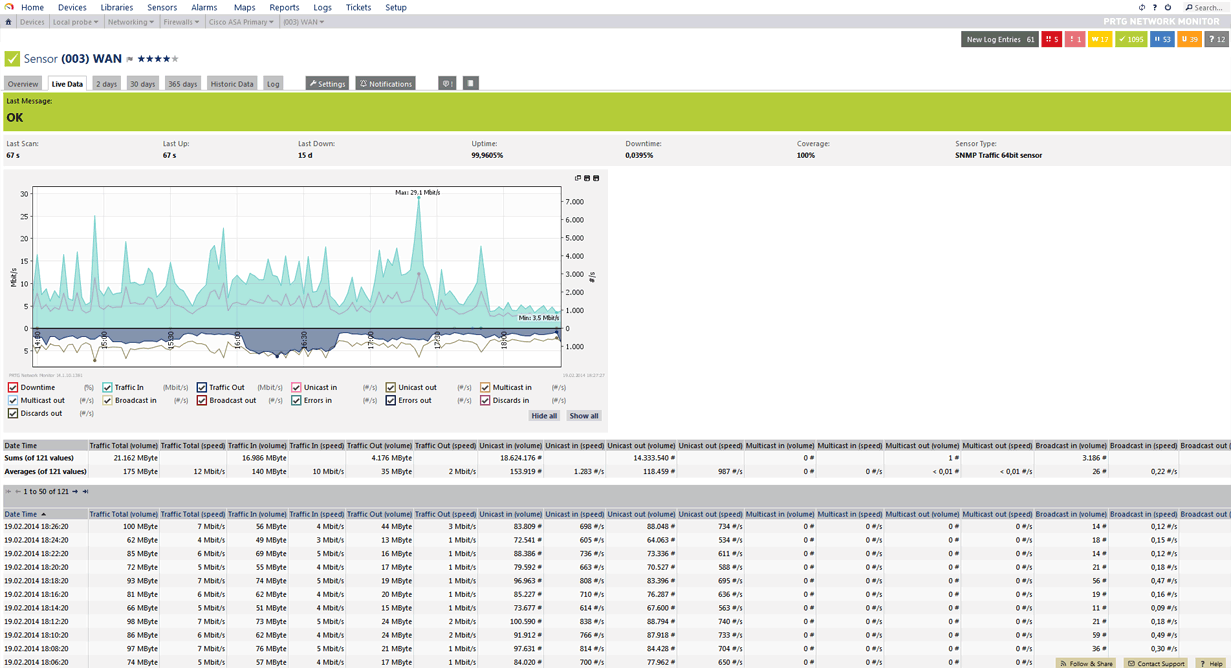 PRTG

Network Monitoring Software - Version 23.3.88.1393 (September 20th, 2023)

Hosting

Download for Windows and cloud-based version PRTG Hosted Monitor available

Languages

English, German, Spanish, French, Portuguese, Dutch, Russian, Japanese, and Simplified Chinese

Pricing

Up to 100 sensors for free (Price List)

Unified Monitoring

Network devices, bandwidth, servers, applications, virtual environments, remote systems, IoT, and more

Supported Vendors & Applications


More
Unlimited version of PRTG for 30 days
After 30 days, PRTG reverts to a free version
Or, you can upgrade to a paid license anytime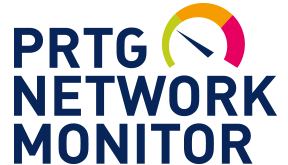 Related Topics