Easy.
Productive.
Affordable.
Welcome WindowsNetworking.com Readers:
Monitor your entire network now.
All you need is a Windows PC or VM.
No Registration Required!
Running PRTG in your network is quick & easy. After installation it will scan your network and the Auto-Discovery tool will create all the sensors that are required to monitor your network.
Unlimited version of PRTG for 30 days
After 30 days, PRTG reverts to a free version
Or, you can upgrade to a paid license anytime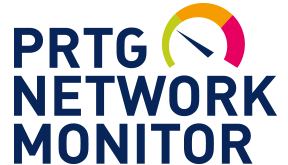 PRTG

Network Monitoring Software - Version 23.1.82.2175 (March 1st, 2023)

Hosting

Download for Windows and cloud-based version PRTG Hosted Monitor available

Languages

English, German, Spanish, French, Portuguese, Dutch, Russian, Japanese, and Simplified Chinese

Pricing

Up to 100 sensors for free (Price List)

Unified Monitoring

Network devices, bandwidth, servers, applications, virtual environments, remote systems, IoT, and more

Supported Vendors & Applications


More