Monitor Nortel Foundry And Other Routers
Monitor Routers And Switches With PRTG
PRTG Network Monitor is the easy-to-use network management software that monitors a variety of different network parameters via SNMP, WMI, packet sniffing and NetFlow / sFlow / jFlow. It works with a variety of different routers, switches and other devices, enabling you to log the amount of data flowing through your network, monitor CPU utilization, check disk space usage and much, much more - and it only takes a few minutes to setup!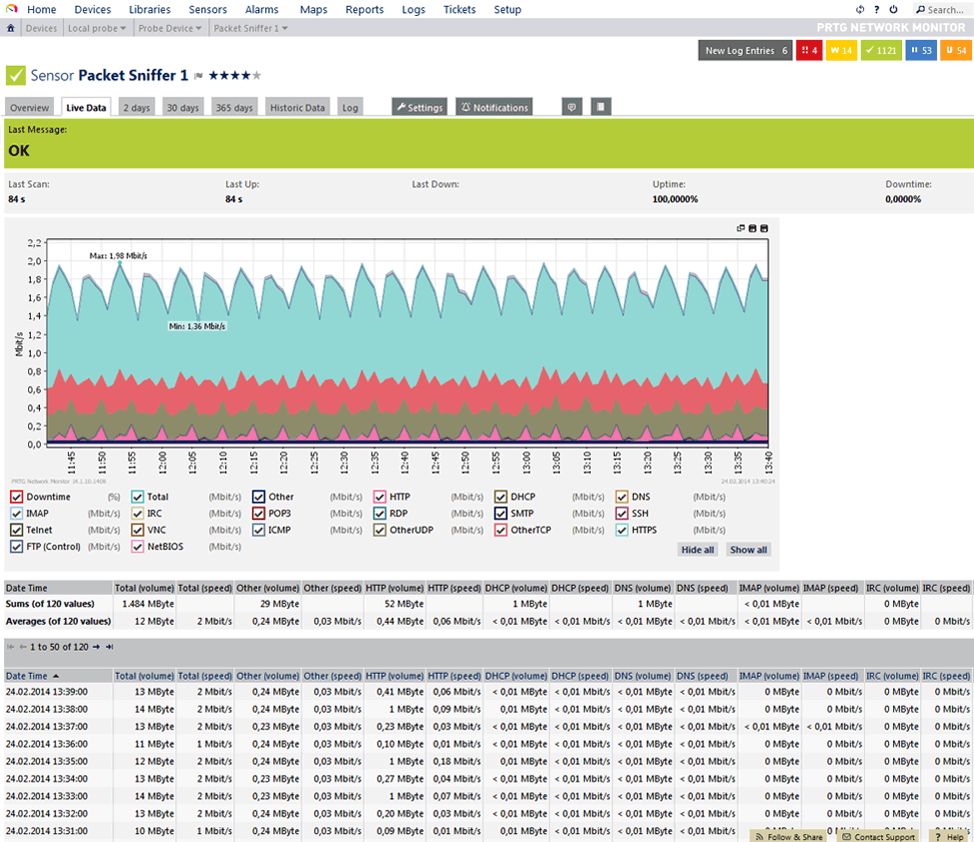 PRTG monitors:
Cisco routers
Linksys routers
Nortel routers
Foundry routers
D-Link routers
SMC routers
Cisco switches
3Com switches
HP Procurve switches
SMC switches
and more!
When you use PRTG to read your network traffic data, it displays the results in three graphs. This way, you will quickly and easily be able to see how much bandwidth has been used over the last 8-96 hours (kbit/sec), and transferred data counts for the last 14 days or for the last 12 months. Of course, you need to keep monitoring the network at all times if you want your results to be accurate. To see all the features of PRTG, please click here.
This Windows network monitor is available in two different version. The Free Edition of PRTG is available for both personal and commercial use, but is limited to monitoring 100 sensors. If you want to monitor more sensors, you need the one of the Commercial Editions. To read more about the different versions of our router and switch monitor, please click here.
We've received a lot of positive feedback from satisfied users of PRTG. Here's what some of them have said:
"We want to congratulate your company on creating a fantastic and affordable network traffic monitor.  We used to use another but more expensive product but yours is the most 'bang' for the dollar. Keep up the great work!", Chistopher Oak, www.everplanet.com
"Did I thank you for the great service? I'm running networks on several locations, and PRTG is by far the best monitor application I've tried after trying a lot of demo/freeware versions. And with such good support, I see no reason why I shouldn't keep deploying PRTG to my customers.", Lasse Ruud, www.ruudware.no
Related Topics