Free Network Sniffer
PRTG's Free Network Sniffer Monitors All Data Flowing Through Your Network


PRTG Network Monitor is an advanced, professional tool for analyzing, maintaining and monitoring local networks. The program's free network sniffer captures the data passing through your network, analyzes this data and then presents it in a variety of easy-to-read formats.
PRTG Network Monitor is a useful tool for network administrators, security specialists, network application developers and anyone who needs a comprehensive picture of the traffic passing through their network connection or segment of a local area network.


Unlimited version of PRTG for 30 days
After 30 days, PRTG reverts to a free version
Or, you can upgrade to a paid license anytime
What are Network Sniffing Tools?

Network sniffing tools allow you to analyze your network traffic by intercepting data as it is transmitted over your network. The collected data can be used to gain an overview of your network performance. Network sniffers can also help identify network related problems. Other possible uses include data acquisition, connection and interface testing, diagnostic analysis or identifying Shadow IT.
The free network sniffer included within PRTG Network Monitor detects all data activity in your network, as well as application usage of your system's  ports.  All the data that is being sent and received through your network can be easily monitored with PRTG. With PRTG and its included network sniffer, there is no need for additional network monitoring software. This advanced monitoring utility can capture, view, log, and analyze network data.
You can use the network sniffer for data acquisition, connection & interface testing, diagnostic analysis, packet analyzer, identifying Shadow IT and more.
PRTG Network Monitor features a flexible system of fully configurable filters and reports that can be used to capture only the specific traffic patterns and network data you wish to analyze.
In addition, PRTG's network sniffer supports a wide selection of events, methods and properties.
If you're looking for a professional tool that will simplify the tasks of monitoring and managing your network's traffic data, PRTG Network Monitor is your solution. Offering both a completely free, basic edition and expanded commercial editions, this free network sniffer is the right choice for all your network monitoring & analysis needs.
PAESSLER AG –
German quality
engineering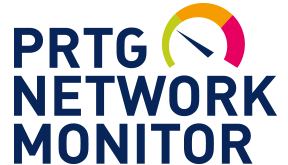 Free Download
Unlimited version of PRTG for 30 days
After 30 days, PRTG reverts to a free version
Or, you can upgrade to a paid license anytime
Made in Germany: The PRTG Network Monitoring Tool is the fruit of an engaged team. The company was founded by Dirk Paessler. The PAESSLER AG headquarters are located in the city of Nuremberg, in the heart of Germany. We combine typical German virtues such as high quality standards, industriousness, and commitment with international, cosmopolitan flair. Read more about our firm here. By the way: We are regularly looking for new recruits.
Case Studies: Airports, utility companies, banks, colleges, hospitals: PRTG is present in every industry. For each of our customers, business and organizational processes depend on the proper functioning of the network infrastructure. The PRTG customer satisfaction is close to 100%. Read in our case studies how our customers use PRTG.
Product tests: It goes without saying that we are convinced by the quality of PRTG. But what about the others? PRTG has always performed extremely well in tests. PRTG user "LanLine" sums it up best: "PRTG was already good several years ago, and has gotten better from version to version ever since." Such has been our steadfast and sincere goal. Read more about monitoring software product tests and comparisons here.
Support: Our support team works hard every day to help customers solve their monitoring problems. Our goal is to resolve all inquiries within 24 hours (on business days). We've drafted a comprehensive manual and built up an extensive knowledge base featuring videos, webinars, and FAQs. All support, of course, is also included!
Getting started is easy: The trial version is free, which means you can try our monitoring tool risk-free. To switch to another version of PRTG, simply search for an appropriate license. You can upgrade any time you like.
PRTG

Network Monitoring Software - Version 19.1.48.2891 (February 19th, 2019)

Hosting

Download for Windows and hosted version available

Languages

English, German, Spanish, French, Portuguese, Dutch, Russian, Japanese, and Simplified Chinese

Pricing

Up to 100 sensors for free (Price List)

Unified Monitoring

Network devices, bandwidth, servers, applications, virtual environments, remote systems, IoT, and more...

Supported Vendors & Applications


More >>
Our customers have said:
"Did I thank you for the great service? I'm running networks on several locations, and PRTG is by far the best monitor application I've tried after trying a lot of demo/freeware versions. And with such good support, I see no reason why I shouldn't keep deploying PRTG to my customers."  Lasse Ruud, www.ruudware.no
"We want to congratulate your company on creating a fantastic and affordable network management software.  We used to use another but more expensive product but yours is the most 'bang' for the dollar. Keep up the great work!" Christopher Oak, www.everplanet.com
Related Topics