URL monitoring: Keep a constant eye
on website performance and uptime
Monitor the response time and reachability of URLs
Monitor entire websites or individual elements
Be notified at once by the customizable PRTG alarm
Why URLs should always be reachable



Performance is a must


For most companies, the website is an indispensable part of their daily business. Not only must the website always be available, but it should also be optimized to function at as high a level as possible. Downtime or long load times can be extremely costly.

Company website: A direct
(or indirect) source of revenue
Even without an online store to generate sales directly, your website serves as an indirect source of revenue by providing customers with information about your company and the ways to access your services.

Consequences of a poorly functioning website
If the URL of your online store is unavailable for several hours, this can result in an immediate and palpable loss in sales. When a web page takes too long to load, many users will simply give up and surf to another site. This, too, can have a negative impact on your company's revenue. Example: Amazon found their sales would drop by 1% for every 100-millisecond increase in the load times of its pages.
URL monitoring:
Keep a constant eye on your website


PRTG constantly checks all your URLs
With PRTG URL monitoring, you can continually check the reachability of your web pages. It lets you immediately see if a page is up and its processes running. You can even add and monitor several different pages – or an entire list of URLs – with a few quick clicks.

Built-in alarm and reports
PRTG automatically verifies that entire pages or individual elements (such as text or images) are available. At the same time, the PRTG URL Monitoring Tool measures response times and displays this information in long-term graphs. Should your website go offline or a response time exceed its limit, you'll immediately be alerted by SMS, email, or push notification.
An introduction to network monitoring with PRTG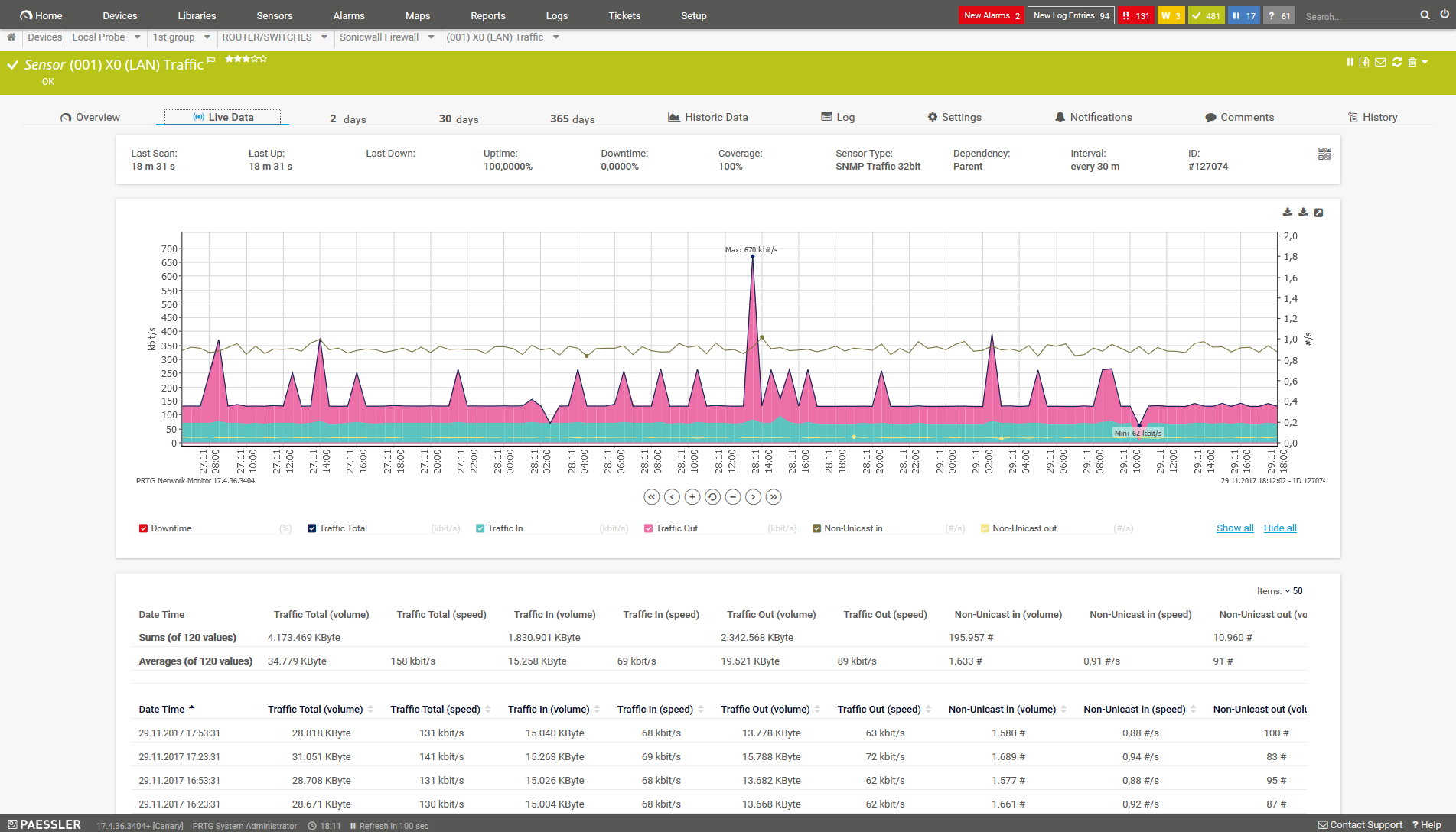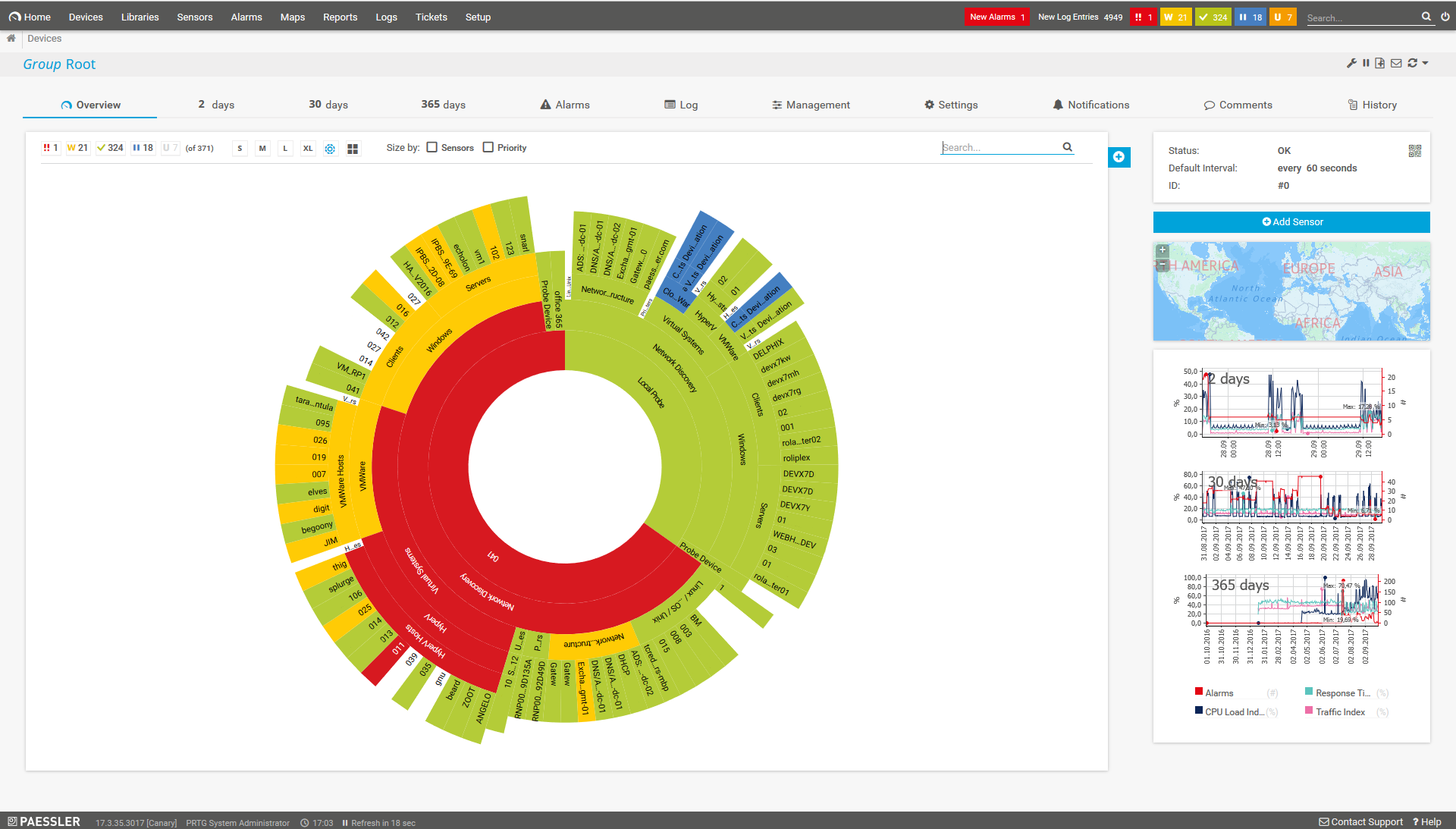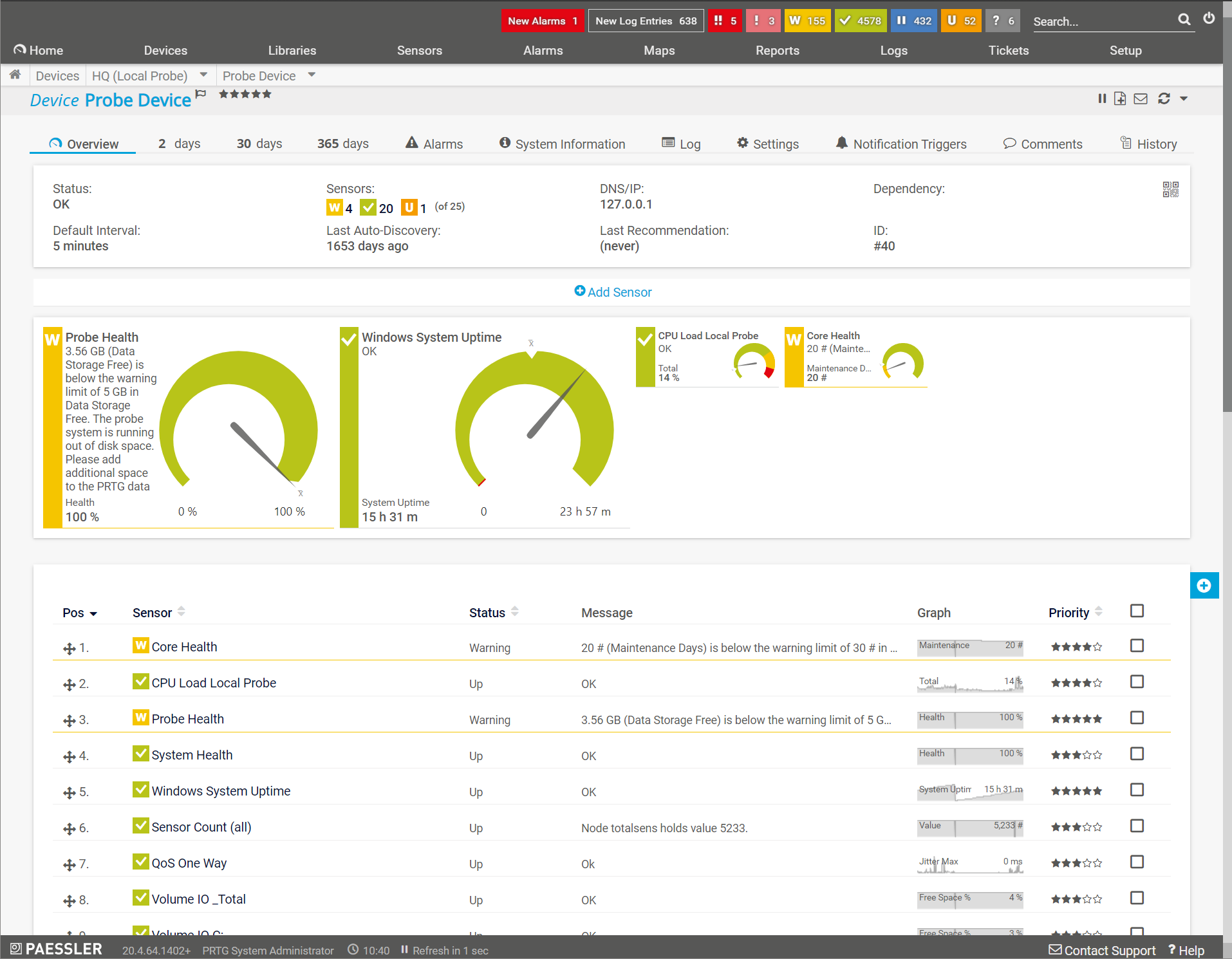 Sensors for URL monitoring
iWhat is a sensor?
In PRTG, "Sensors" are the basic monitoring elements. One sensor usually monitors one measured value in your network, e.g. the traffic of a switch port, the CPU load of a server, the free space of a disk drive. On average you need about 5-10 sensors per device or one sensor per switch port.

HTTP Sensor
HTTP: Monitors a web server with the HTTP protocol. HTTP is the easiest way to check whether a website (or a certain website element) is reachable.

The HTTP Transaction Sensor performs a series of HTTP requests which are sent to the server when a user visits a certain web page. In this way, it simulates the various actions carried out by a user upon visiting a website. Among other things, this sensor lets you simulate an online purchase or newsletter subscription. As a result, you can use this sensor to make sure critical processes (such as your online store's shopping cart) are up and running.

The HTTP Full Web Page Sensor uses a web browser instance such as Chromium or Internet Explorer. This sensor checks the load times of the entire website, including all its various elements (e.g. images). It does not, however, verify that all the site's content was loaded.
All PRTG URL monitoring sensors support HTTP and HTTPS.
Why PRTG is the URL monitoring tool for you



All in one
There could be a number of reasons why your URLs are unreachable. PRTG not only lets you keep an eye on the uptime and performance of your pages, but also the web and network components that ensure your site stays functional: databases, servers, CDNs, and applications. With PRTG, you'll spend a lot less time troubleshooting.

Prompt alerts
One of the key features of PRTG is its customizable notification system. It's simple: you set a custom threshold value for every parameter you wish to monitor. If this value is exceeded, then PRTG will immediately send you an alert by email, push notification, or SMS.

Automated reports
PRTG automatically logs the reachability of your URLs and the performance of your website. For example, with PRTG, you can have monthly PDF monitoring summaries sent to your manager automatically. These summaries will definitely come in handy when you're asked to justify a request to update the IT infrastructure.

Free mobile apps
By the way, PRTG is also available as an app for your smartphone or tablet. This app is compatible with both iOS and Android devices and grants you worldwide access to your network monitoring environment. Its easy-to-read dashboard provides you with a close-up look at your network.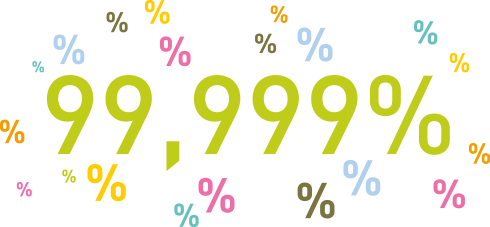 The goal: 99.999 percent!
When it comes to the availability of your website, servers, and databases,
only one figure matters: 99.999. These "five nines" are indicative of the
high availability of your network.
PRTG helps you target this ambitious goal.
Unlimited version of PRTG for 30 days
After 30 days, PRTG reverts to a free version
Or, you can upgrade to a paid license anytime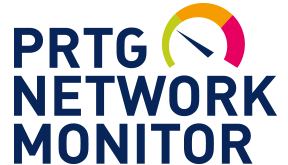 Keep a constant eye on your network
– even while on the go
PRTG can be started within minutes and it's compatible with many mobile devices.


PRTG monitors these vendors and applications, and more, in one view!
PRTG is worth it: You'll optimize your entire IT!
The costs for a one-year PRTG license usually pay for themselves within a few weeks.
PRTG improves the reliability of your network

PRTG saves network management costs

PRTG saves time spent on network management

Award winning solution
We work hard on making our software as powerful and easy-to-use
as possible for our customers each and every day.
Of course it makes us proud when we get awards for that.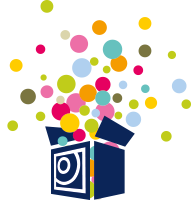 Other topics of interest

Website monitoring

Web server status and availability, reachability via ping, visitor numbers...PRTG measures all the key data regarding your website. Custom PRTG reports present your information in an easy-to-read manner.


PRTG makes sure the DHCP service has been started and an address assigned. If the address pool is scarce or the response time too long, you'll be notified at once.
PRTG monitors Internet usage, bandwidth, and hardware such as routers and switches. With PRTG, you can rest assured that your coworkers and customers have access to all the information they need.
Over 95% of our customers recommend PRTG
Paessler AG worldwide trialled PRTG in over 600 IT departments.
The aim was to tune the network monitoring software closer to the needs of the administrators.
The result of the survey: over 95% of the participants would recommend PRTG - or already had.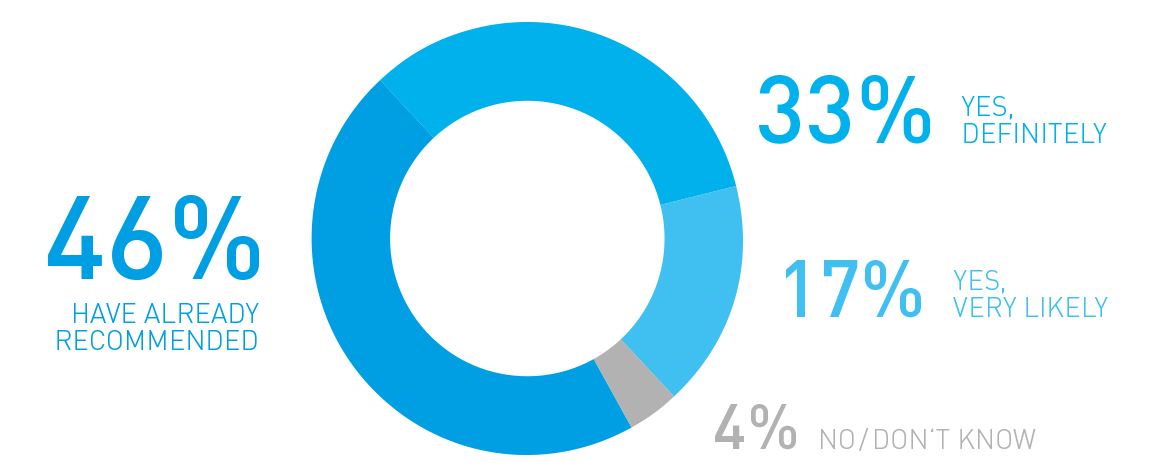 PAESSLER AG –
German quality engineering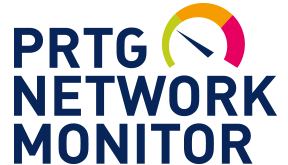 Free Download
Unlimited version of PRTG for 30 days
After 30 days, PRTG reverts to a free version
Or, you can upgrade to a paid license anytime

Made in Germany: The PRTG Network Monitoring Tool is the fruit of an engaged team. The company was founded by Dirk Paessler. PAESSLER AG's headquarters are located in the city of Nuremberg, in the heart of Germany. We combine typical German virtues such as high quality standards, industriousness, and commitment with international, cosmopolitan flair. Read more about our firm here. By the way: We are regularly looking for new recruits.
Case Studies: Airports, utility companies, banks, colleges, hospitals: PRTG is present in every industry. For each of our customers, business and organizational processes depend on the proper functioning of the network infrastructure. The PRTG customer satisfaction is close to 100%. Read in our case studies how our customers use PRTG.
Product tests: It goes without saying that we are convinced by the quality of PRTG. But what about the others? PRTG has always performed extremely well in tests. PRTG user "LanLine" sums it up best: "PRTG was already good several years ago, and has gotten better from version to version ever since." Such has been our steadfast and sincere goal. Read more about monitoring software product tests and comparisons here.
Support: Our support team works hard every day to help customers solve their monitoring problems. Our goal is to resolve all inquiries within 24 hours (on business days). We've drafted a comprehensive Manual and built up an extensive Knowledge Base featuring videos, webinars, and FAQs. All support, of course, is also included!
Getting started is easy: The trial version is free, which means you can try our monitoring tool risk-free. To switch to another version of PRTG, simply search for an appropriate license. You can upgrade any time you like.
PRTG

Network Monitoring Software - Version 19.2.50.2842 (May 15th, 2019)

Hosting

Download for Windows and hosted version available

Languages

English, German, Spanish, French, Portuguese, Dutch, Russian, Japanese, and Simplified Chinese

Pricing

Up to 100 sensors for free (Price List)

Unified Monitoring

Network devices, bandwidth, servers, applications, virtual environments, remote systems, IoT, and more

Supported Vendors & Applications


More