Web Performance Monitoring
How to Ensure Website Availability and Performance
If you are running an e-commerce website, it is essential to make sure your website is working correctly and to keep downtime to a minimum. PRTG Network Monitor makes web performance monitoring is easy: the network monitoring tool will continuously check all important website and webserver performance indicators and alert you to possible performance issues.
website availability
website speed
whether your shopping cart or other critical functions are working correctly
email delivery
your web servers' CPU load
memory usage
free disk space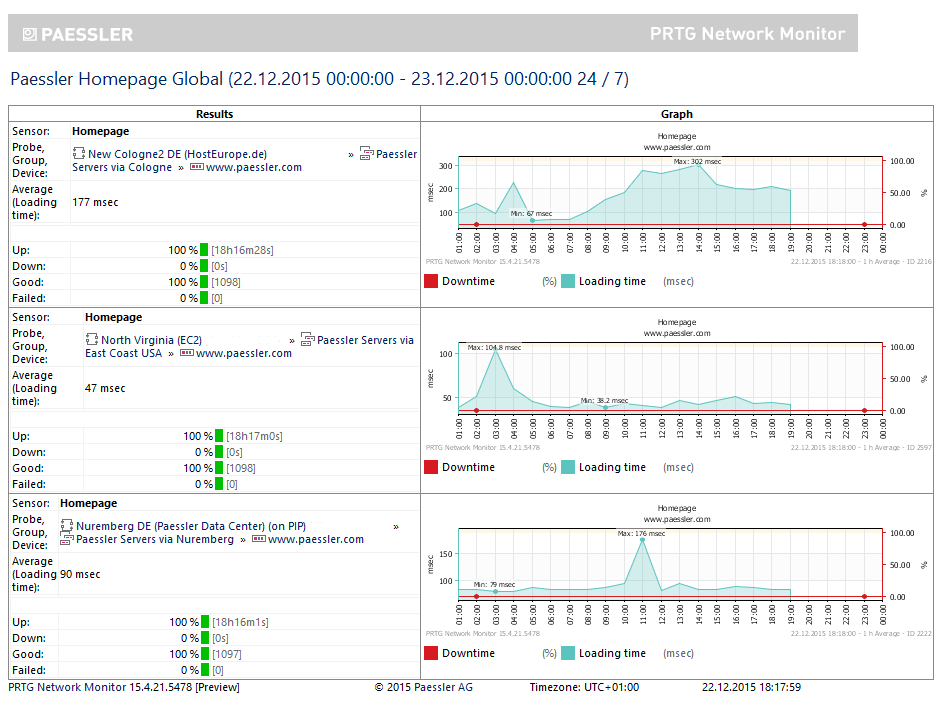 In addition, the PRTG network monitor software can also calculate bandwidth usage: this shows you bandwidth bottlenecks that might lead to poor web performance.
Thus, PRTG allows for easy and comprehensive web performance monitoring. It enables you to react proactively to any web performance issues and to guarantee the highest possible availability for your website.
Beyond Web Performance Monitoring
However, PRTG is more than a web performance monitoring software. The network monitor analyzer also tracks network traffic and usage, and monitors the performance and availability of all network devices.
PRTG supports SNMP, WMI, NetFlow / sFlow and packet sniffing. More than 250 sensor types make network monitoring easier than ever and convert the software into a powerful bandwidth tool, VMware monitor, IP sniffer freeware, VoIP monitor, etc.