Network Monitoring Company Paessler AG Hires Kenneth Sanofsky As General Manager, North America
Kenneth Sanofsky Starts As General Manager, North America For Paessler
NUREMBERG, GERMANY and Los Angeles, California – (September 8, 2009) – Paessler AG, a leading provider of network monitoring software for use on Windows systems, today announced it has hired Kenneth W. Sanofsky as its General Manager, North America, a newly created position. In his new role, Sanofsky will expand Paessler's revenue and market presence in the U.S. and Canada by forging new partnerships with MSPs (Managed Service Providers) and network equipment OEMs..
Sanofsky comes to Paessler AG from PathSolutions, a Santa Clara, California-based network monitoring software solutions company, where he served as Chief Executive Officer and led the company in developing both OEM and reseller channel programs. Prior to his tenure with PathSolutions, Sanofsky held a variety of roles at Cisco Systems; among his accomplishments at the company he managed a team responsible for key alliances such as Intel, Sun Microsystems and Asia Pacific Alliances.
Other positions held by Sanofsky include Area General Manager of Sales at Candle Corp., Area Vice President of Sales for FTP Software, and Vice President of Sales for Vertel Corporation.
"Ken brings a strong background in the networking software market to his new position. His career has spanned industry giants like Cisco Systems as well as software startups like PathSolutions," said Dirk Paessler, CEO of Paessler AG. "He is an executive with strong skills in defining strategies, building businesses, and managing people."
"Paessler AG is a strong, vibrant company with clear direction and deep product offerings. For example, Paessler users aren't limited to SNMP status queries like most network monitoring companies—they can use over 40 other sensor types to provide critical server and application management information. On the corporate side, Paessler has demonstrated the ability to grow in both good and challenging times. In 2009 many of Paessler's competitors have either frozen budgets or seen revenues decline, while Paessler has continued to expand," said Kenneth Sanofsky.
As part of his educational background, Sanofsky studied business management at Brigham Young University. He will be fulfilling his new duties with Paessler from offices in Los Angeles, California, and can be reached at [email protected] or (818)292-5026.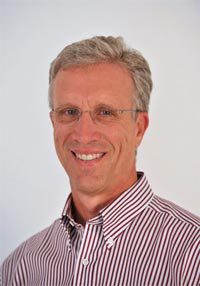 Press Contact
Paessler is working together with several PR agencies around the world. Please send your press inquiries to: