IT Explained:
Smart Buildings

A smart building is an implementation of a smart (connected) world. A smart world, like a smart building is, for the most part, only different from the IoT (internet of things) in name; both the IoT and smart worlds share the same frameworks, benefits, and challenges. The subtle difference between the generic IoT and a type of smart world is that a smart world usually describes the usage of an IoT network in a specific implementation or industry, in this case, a smart building.
Smart buildings include private homes, offices and commercial buildings, workplaces, and factories and warehouses.
Smart buildings deliver actionable information about a building itself or a specific room inside it so that owners or tenants can better manage it. The term smart building usually refers to commercial buildings, while the term smart home usually refers to private residences, but much of the functionality is the same and so the terms overlap.
The goal of creating a smart building is to reduce operating expenses, improve occupant comfort, automate energy consumption management, track the status of core building assets, and meet global regulations and sustainability standards in the industry.
To be effective, smart buildings require complex monitoring of the IoT networks that control the building system.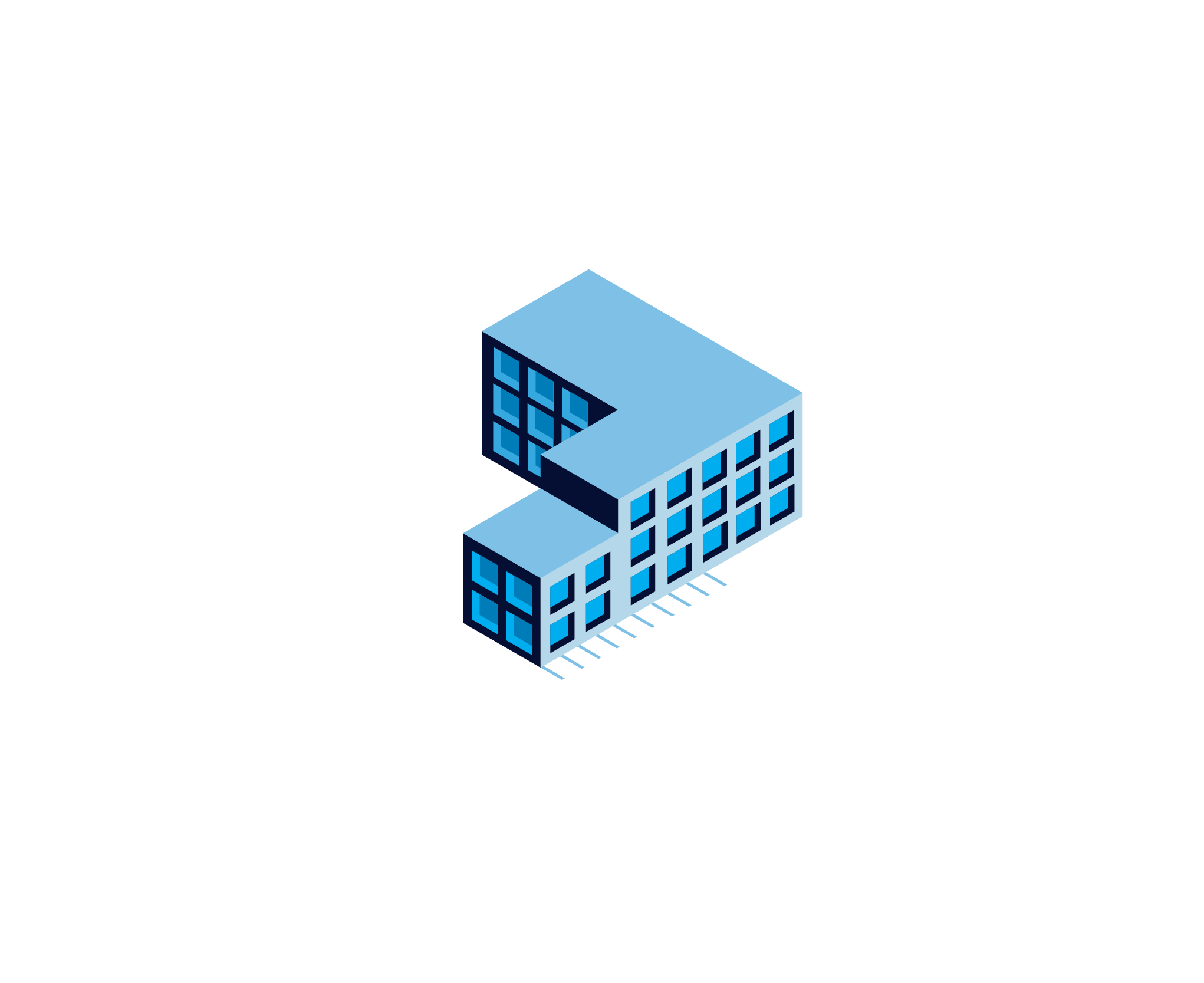 Be in control of your buildings - anywhere and anytime
Monitor the state of your buildings with Paessler Building Monitor and get valuable insights. Easy to use and compatible with all common devices.


Smart buildings go beyond the concept of automation, a key feature of the IoT. A smart building system must be able to evaluate the data it gathers from sensors and automatically be able to act on the data, for example being able to activate a sprinkler system without human intervention if there is a fire.
Smart private homes
Smart homes are designed to improve residents' security and comfort, enable the remote control of many home appliances, automate home maintenance schedules, monitor energy usage, and control home security systems.
Central to the development of smart homes is the concept of assistive technologies. Assistive technologies traditionally described aids, like wheelchairs, designed to help people with disabilities in their daily lives.
In the IoT era, the concept of assistive technologies is extended. Examples of assistive technologies are devices that enable the automated scheduling of when appliances like lights and washing machines are switched on or off. Smart medical and health devices are assistive technologies used in smart homes for the remote monitoring of elderly or sick residents, and children. Wearables sensors in smart homes automatically open doors, maintain an ambient temperature, and monitor and analyze energy usage in the home.
Security sensors in smart homes can detect and report gas leaks, water leaks, and security vulnerabilities.
Smart offices and commercial buildings
A smart office building or commercial complex enables the automated, centralized control of the structure's water and electricity, lighting, heating, ventilation, security, parking spaces, waste management, elevators and emergency exits, access control to computer systems, and garden and equipment maintenance over an IoT network.
In the retail industry, IoT sensors around stores can help businesses collect data such as at what time a customer entered a shop, what they showed interest in, and what they bought. Smart commerce helps marketing and product teams to optimize a store's layout, maintain optimal stock levels, monitor staff behavior, improve product tracking like return rates, monitor wait times in queues and foot traffic, and automate checkouts.
Commercial IoT applications deployed at supermarkets, malls, hotels, healthcare facilities, museums and exhibitions, and leisure complexes aim to create an enjoyable consumer experience outside people's home environments. To create a comfortable environment, sensors monitor and automatically adjust air quality, lighting, and temperature in public buildings. Commercial IoT applications manage access control and security, monitor inventory in retail stores, gather data about people's behavior in public places, and provide location services for visitors to hospitality venues.
Commercial IoT is not to be confused with consumer IoT, which is concerned with personal wearables and smart home devices.
Edge computing is a growing trend in commercial IoT. Edge computing provides capabilities for devices to collect, process, and act on data gathered close to its source, for example foot traffic in a supermarket, without having to backhaul to a data center.
Communication in commercial IoT solutions is effected by numerous connectivity types, including Bluetooth, wifi, LoRa, 4G LTe, and ZigBee, depending on the application.
Smart workplaces
Smart workplaces feature hardware and software for improved communication and collaboration like video conferencing. In smart workplaces, sensors can keep track of business assets like company laptops. Smart workplaces enable automated monitoring of IT security vulnerabilities and remote management of off-site employees and contractors. In smart workplaces, many mundane tasks like scheduling a suitable conference room or catering for a meeting can be done remotely or by digital business assistants. In smart workplaces, new employees may receive push notifications to guide them around their new offices, for example notifying them where they are in the building or what security clearance they need to enter a particular office.
In a smart workplace, the coffee never runs out, toilets are always flushed, and visitors never have to circle the block for a parking space.
Smart
factories and warehouses
In the industrial sphere, smart factories and warehouses are managed over industrial IoT (IIoT) networks. The IIoT is a combination of smart factories and warehouses, smart supply chains, smart logistics, and smart industrial machinery, creating a smart industrial ecosystem.
An example of how smart buildings are managed in the industrial sphere is the use of robots in factories and warehouses. The use of robots in the smart industry is called the Internet of Robotic Things (IoRT).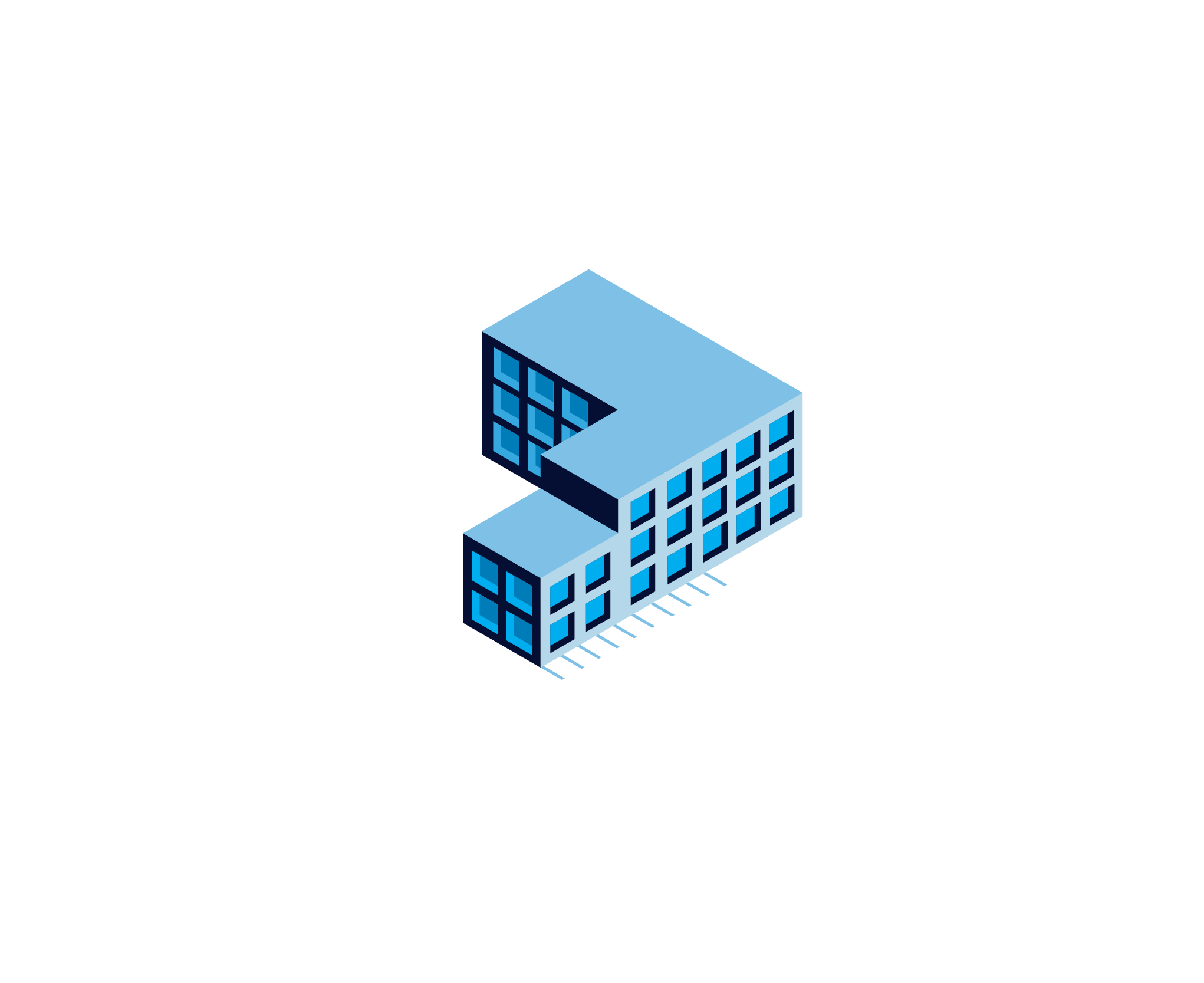 Be in control of your buildings - anywhere and anytime
Monitor the state of your buildings with Paessler Building Monitor and get valuable insights. Easy to use and compatible with all common devices.

IoT devices
An IoT device is one that has the capability to connect to the internet, either wirelessly or using a wired connection. In smart worlds, IoT devices are usually, but not always, wireless. An IoT device integrates with technology that supports network connections, with functional software like APIs, and with sensors and actuators. IoT devices enable the automatic transfer of information between objects, people, and software without human intervention. The data from IoT devices is sometimes used to create new end-user applications.
There are three main categories of smart buildings: consumer, commercial, and industrial. The IoT devices used in these buildings may differ but they do overlap. Smart consumer devices include cars, smartphones, laptops, home entertainment systems, health monitors, and connected appliances. For example, in a smart home environment, a connected vehicle may provide biometric access control to the garage.
Smart commercial devices in shops include inventory controls, device trackers, security cameras, voice assistants, thermostats, alarms, and biometric scanners. For example, in the retail space, security cameras may provide automated alerts about shoplifting.
Smart industrial devices include electric meters, flow gauges, pipeline monitors, robots, pollution measurement products, and wireless routers. For example, air quality in factories may be measured to ensure a consistently safe and healthy working environment.
Smart building communications
The communication layer in a smart building technology stack includes connectivity technologies such as cellular or Low Power Wide Area Network (LPWAN) and also communication protocols such as Zigbee or Message Queuing Telemetry Transport (MQTT). Zigbee and MQTT are data protocols.
Zigbee is a short-range, low-power, wireless standard used in mesh topology to relay sensor data over multiple sensor nodes. Zigbee is often used in smart homes and for remote machinery management in factories.
MQTT is the de facto standard for IoT communications to ensure that all data communication between devices is encrypted and secure. MQTT is commonly used for connections to remote locations where network bandwidth is at a premium.
IoT connectivity technologies
Smart worlds use various connectivity technologies like radio frequency identification (RFID), cellular, or LPWAN. These technologies are also referred to as transport or communication protocols.
Different applications may use different connectivity technologies. While LPWANs are cheap and provide long-range communication for all types of IoT sensors, they only send small blocks of data at a low rate. LPWANs are often used for smart lighting, asset monitoring and tracking, and energy management. Cellular networks offer reliable but expensive broadband communication and are often used in video streaming applications, automated cars, connected health, and industrial applications. In private residences, smartphones, and fitness and medical wearables often use Bluetooth Low-Energy (BLE) to transfer data to and from cloud applications. RFID uses radio waves to transmit small amounts of data from an RFID tag to a reader over a short distance. RFID is frequently used in retail stores.
The connectivity and communication solutions in the IIoT are usually different from those in IoT applications. The majority of IIoT connections run across fixed lines, for example DSL, ethernet and PSTN. LPWA is the fastest growing wireless connection technology in the IIoT.

Smart buildings allow individuals and businesses to save energy costs, for example by monitoring energy usage. By saving energy and using green technologies, smart buildings leave a smaller carbon footprint and are more environmentally friendly.
By utilizing smart technologies, the resale value of smart properties and buildings can be increased.
Smoke, fire, and gas sensors in smart buildings help to create a safer living and working environment.
Smart building monitoring automates maintenance schedules and can identify malfunctions in home appliances and factory machinery.
Wireless technologies can reduce personnel costs in commercial buildings, for example sensors can activate lighting and sprinklers instead of needing to be turned on or off by a building manager. In smart buildings, safety equipment such as fire extinguishers and CCTV cameras can be monitored remotely.

Tracking and monitoring employees in workplaces involves privacy and data issues that many organizations have not faced before and may need legal assistance to address.
Smart buildings may need a substantial capital investment in technology, for example a building management system (BMS) or building automation system (BAS) that acts as a digital hub to manage the devices and applications that control the building.
For some people, smart technologies may be intimidating, particularly when things go wrong, for example a failed sensor or unintelligible error message from a connected device.
Smart buildings are reliant on persistent internet connections.

Building state monitoring generates insights into the health of a building and how it is used, which can be used to optimize building operations, improve the living environment for residents, and increase profits for the building's owner.
Building state monitoring tracks building assets, records resource consumption, identifies unexpected damages and equipment failures, maintains optimized maintenance schedules, and alerts relevant authorities about problems in and around a building.
Smart building applications and low-level sensors automate building monitoring. Monitoring systems are able to translate, in real time, sensor data into actionable insights, and physically respond to water or gas leaks, fires, break-ins, or environmental changes without the need for human intervention.
Paessler Building Monitor is an easy-to-use building management tool that seamlessly integrates with IoT-connected devices in smart buildings. Building Monitor measures, records, and analyzes sensor data 24/7 in three main areas, damage, maintenance, and resources.
Real-time damage, like a broken window or fire, effects an emergency alert to a building supervisor or emergency services. Stakeholders in commercial buildings can pull reports about the cost of damages, and about potential damage, like mold or water leakages, and make decisions about the profitability of a building.
Building Monitor analyzes the physical state of a building and automates the creation of maintenance schedules, making it faster and less labor-intensive for building supervisors to assess the scope, priority, and cost of what needs to be repaired, altered, or renovated in the future.
Building Monitor monitors the consumption of resources, for example from smart meters, and helps building managers to identify unacceptable consumption. For example, monitoring can identify faulty equipment, like leaking faucets, and the unnecessary use of lighting or heating in unoccupied rooms.

The underlying technologies of the IoT are complex and new technologies regularly emerge in the market. It can be costly for organizations to keep up with trends in smart building application development.
One of the ways to create economically viable IoT solutions is to enable more efficient coding workflows, for example by using no-code/low-code programming frameworks to speed up development. Paessler's Node-RED is an open-source, flow-based, visual programming tool that is widely used in the IIoT and IoT. Node-RED enables developers to easily create automated processes for developing and monitoring smart building applications.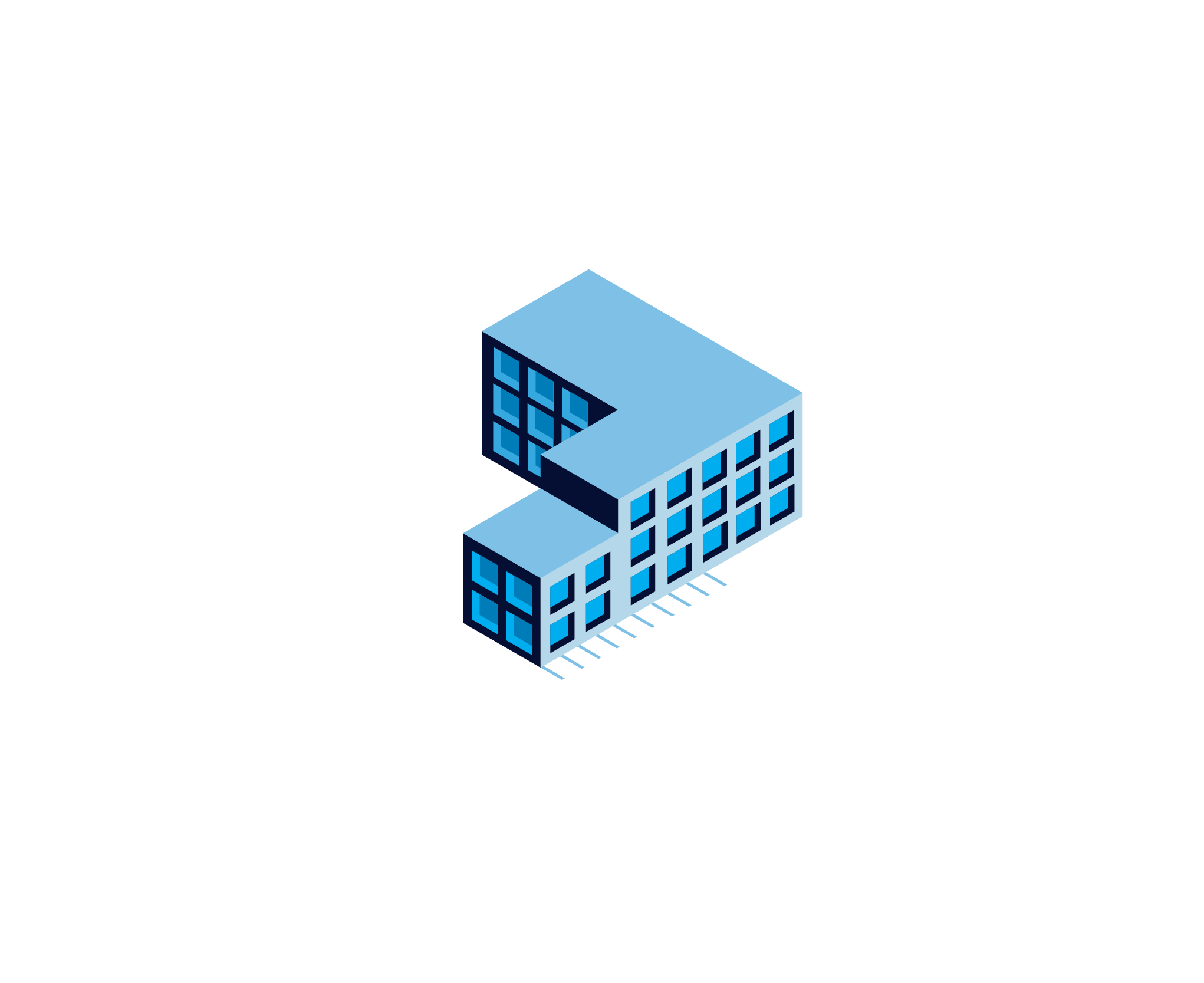 Be in control of your buildings - anywhere and anytime
Monitor the state of your buildings with Paessler Building Monitor and get valuable insights. Easy to use and compatible with all common devices.