Monitor the state of your buildings
with Paessler Building Monitor
Paessler is known for its over 20 years of monitoring experience, and we're putting
all of it into action with Paessler Building Monitor. It keeps monitoring buildings simple,
while ensuring performance, clarity, and ease of use.
Monitor the state of your buildings:
anytime, anywhere, without programming skills
Digitalization in buildings
State of the art facilities are highly digitalized. Availability of building data is at the core of this digitalization. Monitoring makes real estate more profitable for stakeholders and more livable for residents. Paessler Building Monitor is based on a Software as a Service, which is managed and operated by Paessler, best known for PRTG Network Monitor.

Paessler Building Monitor is a convenient way of monitoring building states. It's scalable, easy to implement, and doesn't require programming skills.
This is Paessler Building Monitor
Paessler Building Monitor is a new solution made by Paessler, which can furthermore be
individualized regarding different requirements. But no matter which features we add to our solution in the
future or which solutions we create specifically for individual objectives, these features make
Paessler Building Monitor unique:
Easy, fast, and non-annoying setup
Templates and custom use cases
Vendor-agnostic functionality
Helpful alerting and
reporting
Fast and helpful insights within a day
Unique challenges? Please contact us!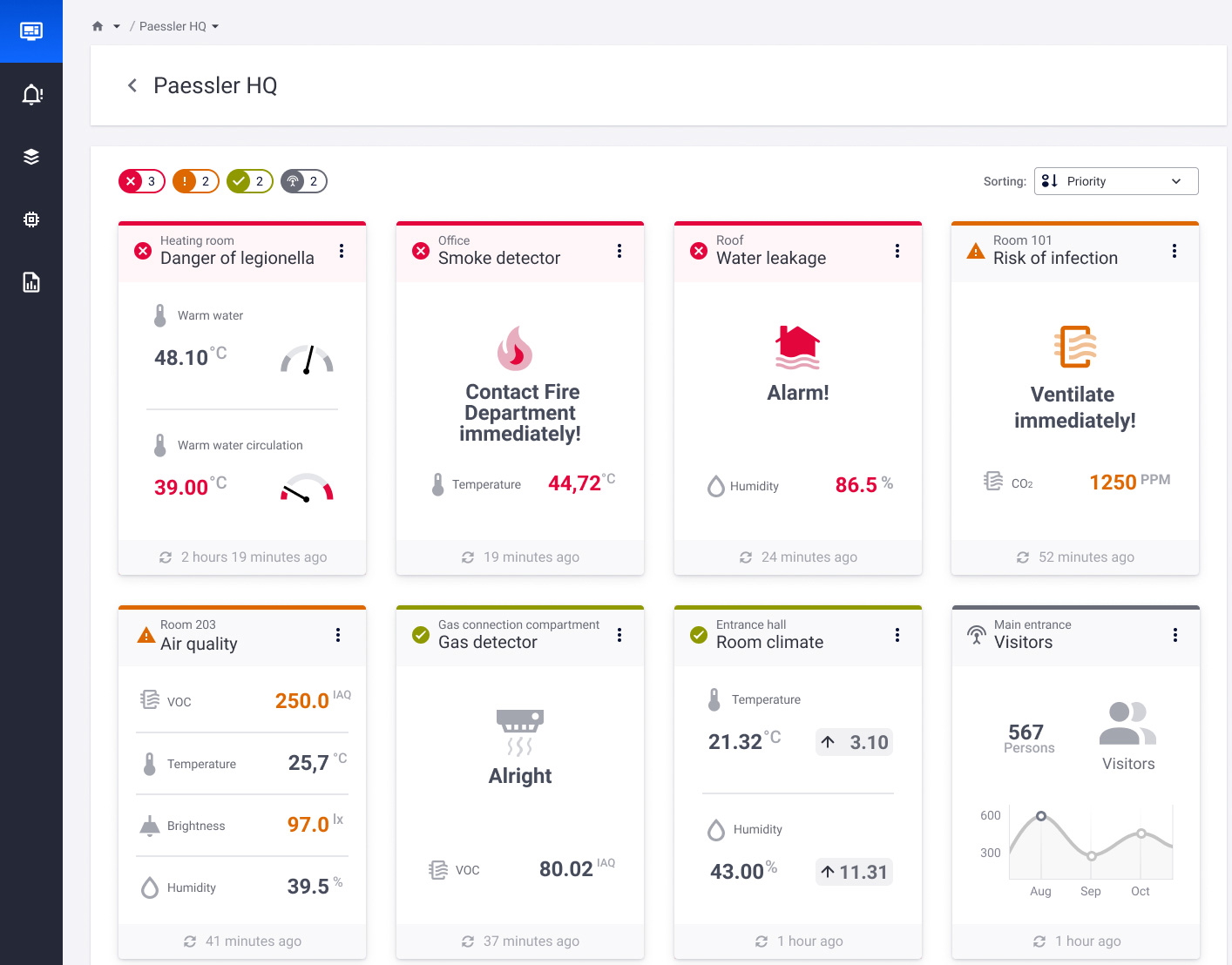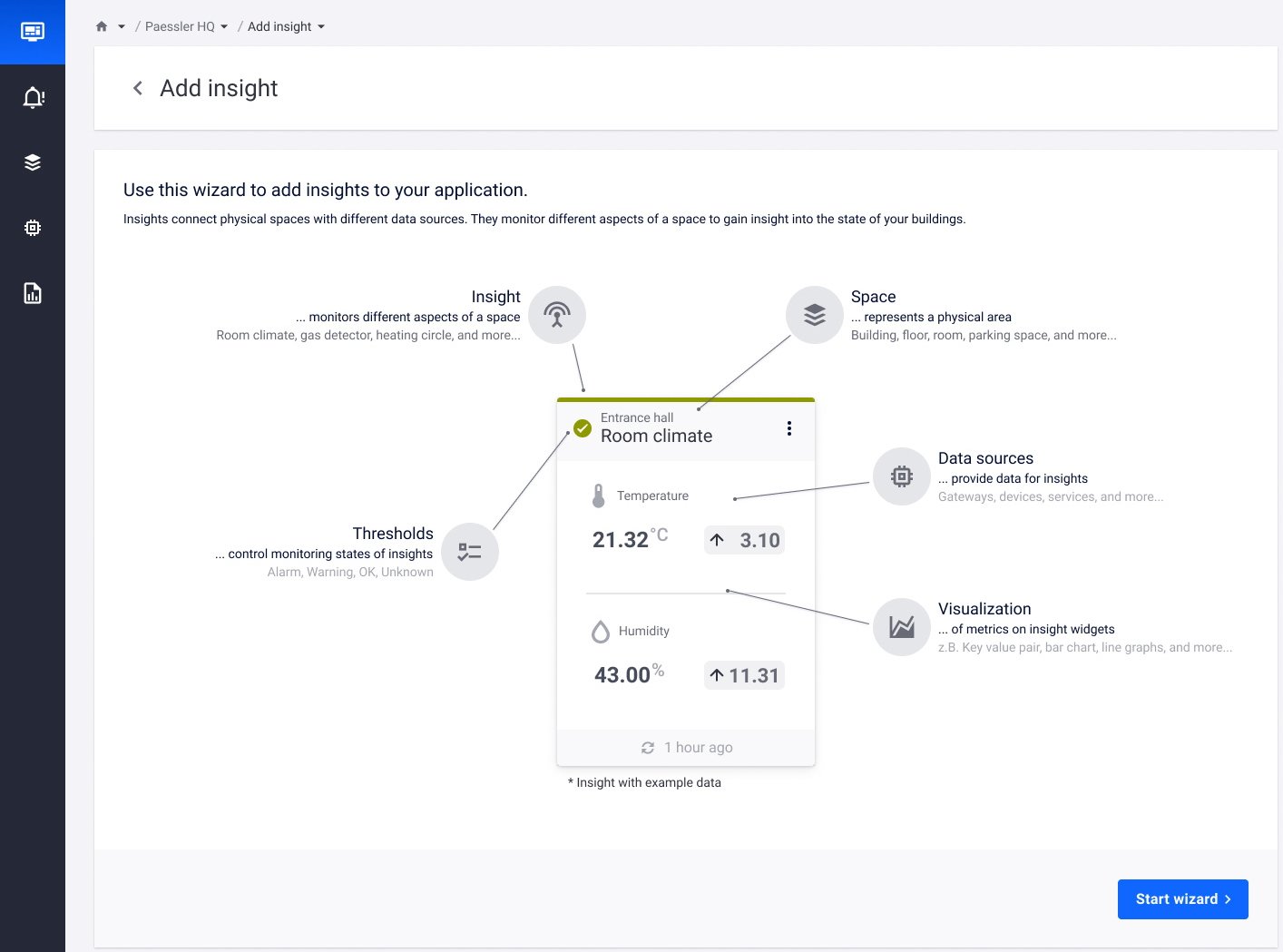 This is how Paessler
Building Monitor works
Anything that needs to be monitored must be measured, and measurements require instrumentation. Connect IoT devices to our solution with an easy-to-use wizard. Predefined use case templates give you real added value with practical application and provide powerful insights mostly within a day. You can build upon preconfigured thresholds to set alerts and notifications to always know the current state of your buildings and secure the value of your assets. Furthermore, it's easy to export data for further processing.
With our solution, there are no programming skills required!
Get to know Paessler
Building Monitor in detail
We'd like to show you exactly what Paessler Building Monitor has to offer, and how our customers
are already implementing it to achieve their goals. If you're interested in using Paessler Building Monitor,
you can easily get in contact with us. We're looking forward to hear from you!

Features
Our feature set includes not only an easy setup and functionality that doesn't require programming knowledge, but so much more.
Explore features
Use cases
Various companies are already monitoring their facilities with Paessler Building Monitor. Check out our growing list of use cases.
Learn more
How to get it
Intrigued? Want to get Paessler Building Monitor right now? Get in contact with us and we'll help you find your best monitoring setup.
Contact us