Monitor CPU Temperature
Can I Monitor CPU Temperatures Using PRTG Network Monitor?
PRTG - Advanced Network and Computer Monitoring Software
PRTG Network Monitor is Paessler's powerful network and server monitoring software. It checks the status and performance of network components, measures bandwidth usage, and alerts you if anything in your network requires your attention. The networking software can monitor CPU loads, memory, disk space, routers, servers, etc. But can PRTG also monitor CPU temperature?
There is no simple answer to the question whether or not PRTG can monitor CPU temperature. It all depends on your hardware. For example, if your motherboard provides CPU temperature information via SNMP, you can set up a sensor to monitor temperatures. This means that PRTG can be used as a CPU temperature monitor for Windows.
What Can I do if monitoring CPU Temperatures is not Possible?
PRTG offers you various methods to keep on top of your CPU, even if your hardware does not allow you to monitor CPU temperature. The software enables you to track CPU loads and memory loads. If you keep an eye on these factors, you will be able to avoid CPU overheating even without having software that can monitor CPU temperatures. PRTG gives you a complete overview of your network and your computers, alerting you to possible problems before they cause downtimes. The software's functionality includes bandwidth, router, and switch monitoring, uptime and availability tracking, as well as network performance monitoring.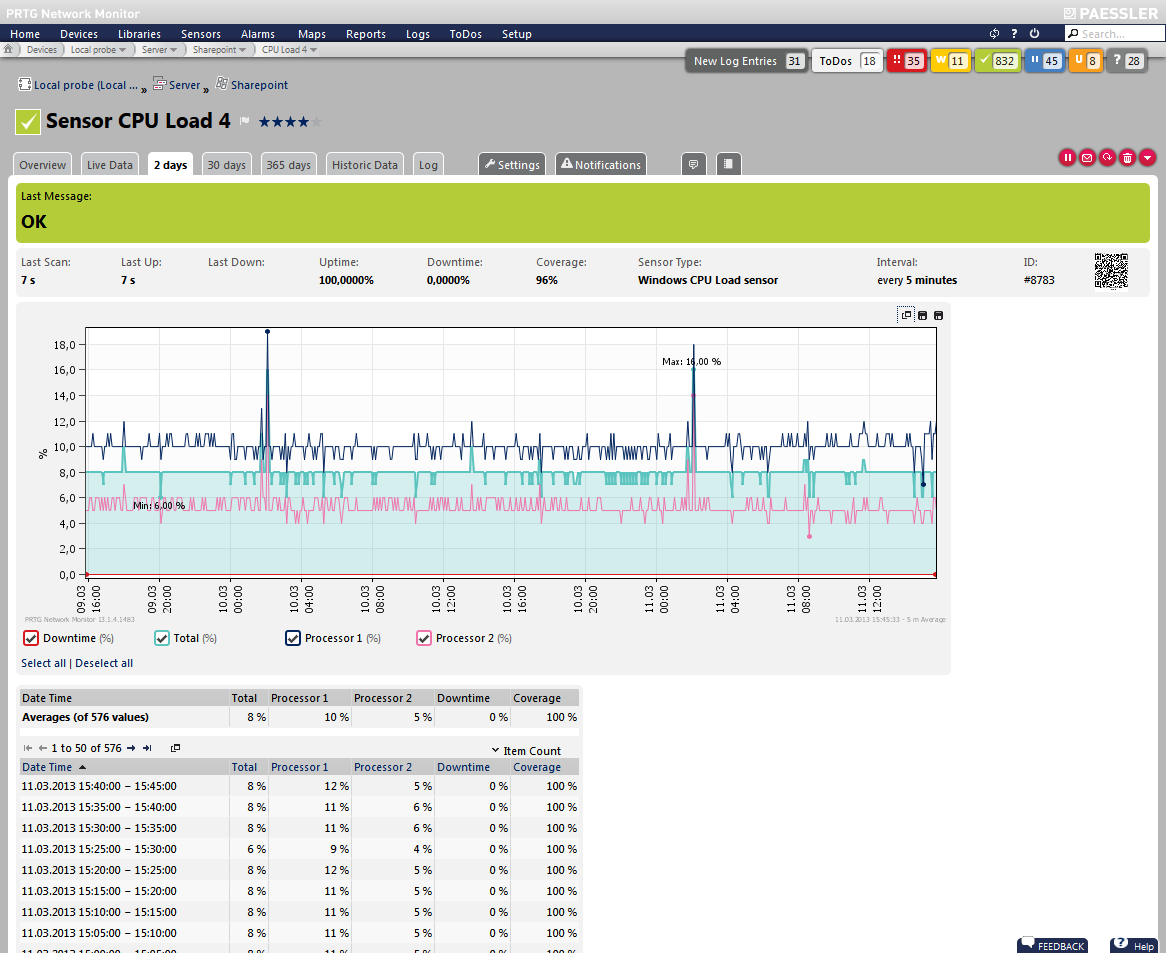 Unlimited version of PRTG for 30 days
After 30 days, PRTG reverts to a free version
Or, you can upgrade to a paid license anytime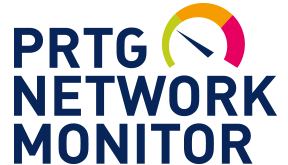 PRTG

Network Monitoring Software - Version 23.1.82.2175 (March 1st, 2023)

Hosting

Download for Windows and cloud-based version PRTG Hosted Monitor available

Languages

English, German, Spanish, French, Portuguese, Dutch, Russian, Japanese, and Simplified Chinese

Pricing

Up to 100 sensors for free (Price List)

Unified Monitoring

Network devices, bandwidth, servers, applications, virtual environments, remote systems, IoT, and more

Supported Vendors & Applications


More