 How to create dashboards
in PRTG with the maps feature
in 3 steps
Maps in PRTG are what most people know by using the term dashboard.
The design of a map usually starts with a blank sheet of paper and a pencil
After sketching your design, open the Map Designer in PRTG, this is where all the magic happens
When building a map, you can include graphics, use HTML, connect dynamic fields, and much more
Let's assume that you already have a first draft of your future dashboard on a sheet of paper in front of you.
To start the implementation in PRTG, open the Map Designer by clicking on Map | Add Map in the menu.
Give your map a descriptive name
Set the resolution of the map
Optionally, you can set a background
Decide if the map is publicly viewable
Click the Create button to open the Map Designer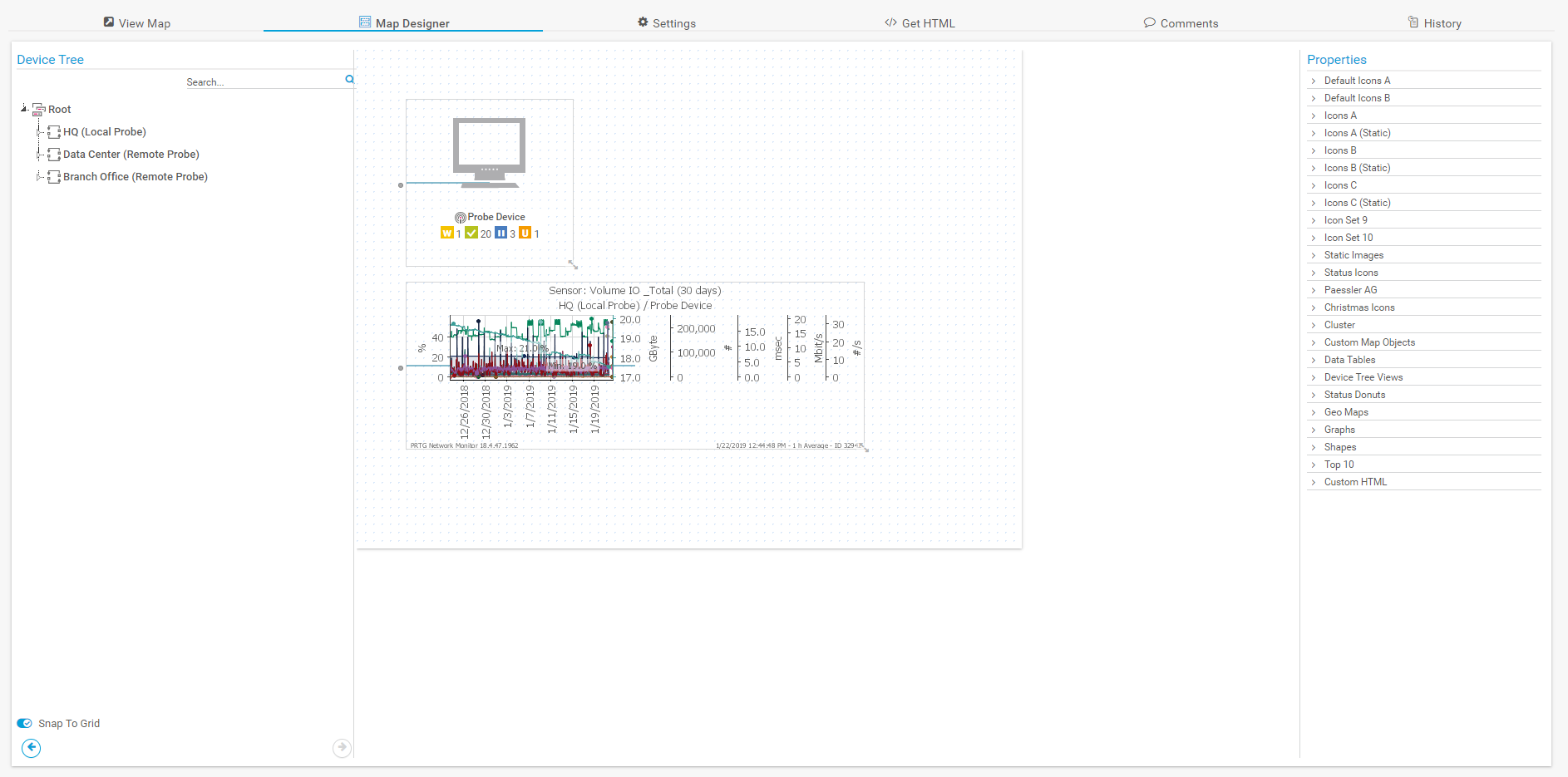 Select an object from the device tree on the left.
Drag & drop an object from the items list on the right to the main window of the Map Designer.
The item will immediately appear on the map.
Define further properties of the item: Mark it in the main window of the Map Designer and see section properties on the right. Your changes are automatically saved.
Repeat this procedure as often as you wish until you have added all desired items to the map.
Drag items to change their position. You can also draw connection lines between items and edit the properties of existing items at any time.
Now that you've learned the principle of PRTG Maps, and your first map is ready to use, you'll probably want to learn other features and some tricks to get the most out of your maps. We've put a few together for you.