Comprehensive monitoring by Rittal CMC III and PRTG
Rittal and Paessler PRTG go perfectly together! PRTG keeps a constant eye
on all the important data from your Rittal CMC III.
PRTG monitors the following parameters:
All the readings from your CMC III, including humidity and room temperature

Air conditioning, uninterruptible power supply (UPS), and power distribution units (PDU)

Server components such as hard drives, workload, performance, and availability

By pairing Rittal CMC III with Paessler PRTG, you can monitor your entire data center.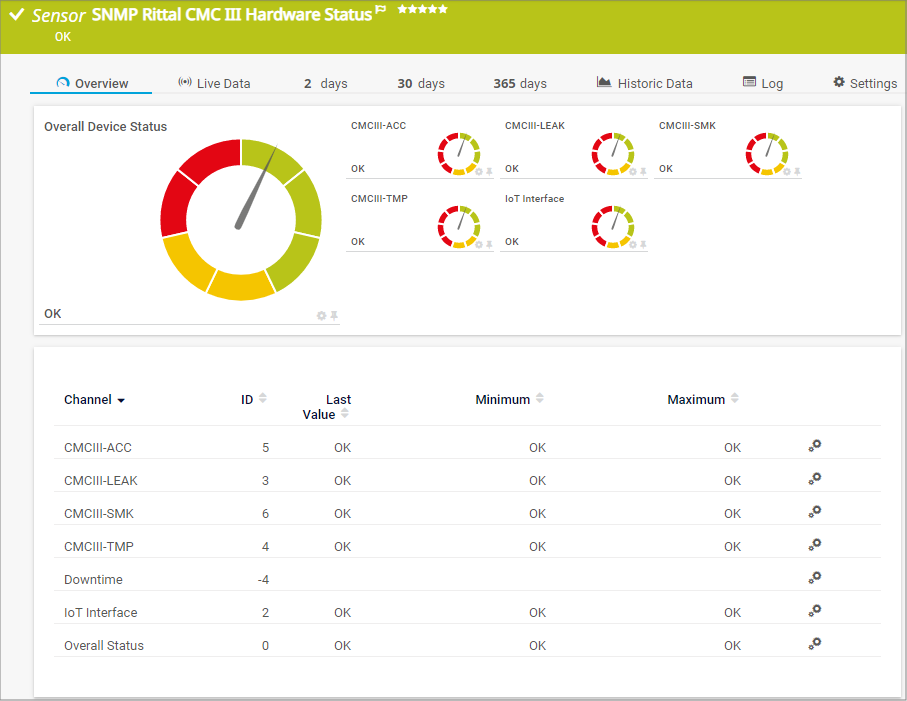 A preconfigured sensor for immediate monitoring
Thanks to our SNMP Rittal CMC III Hardware Status sensor, you can incorporate your Rittal CMC III into your monitoring system with just a few clicks and instantly obtain an overview of all the most important data. PRTG also offers an alarm function with customizable notifications that immediately let you know when an error or malfunction is about to occur.