Bridge the IT/OT divide with
Paessler and machineshop
Bridging the gap between IT and OT, both companies work towards
their mutual goal of 100% uptime for all customers.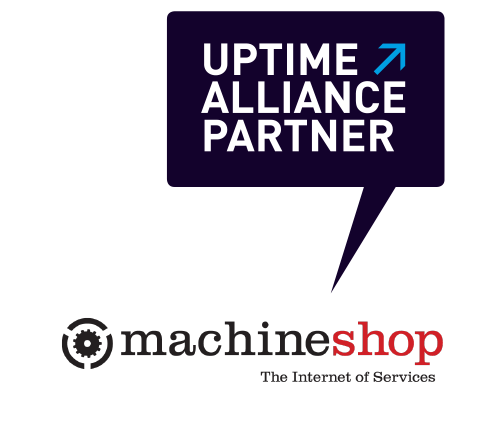 Without an integration between IT and OT, organizations must deploy, support and integrate a multitude of tools, platforms and applications, to understand and manage the state of their enterprise and ecosystem. Leveraging best of breed tools for IT and OT management is a sensible approach, but IT and business managers still want and need to harmonize their architectures to allow integration and interaction between these diverse and intertwined domains.
Paessler and MachineShop have partnered to deliver seamless visibility and management of enterprise technology – whether IT or OT – for business and technology managers.
MachineShop is a visionary in edge computing. It gathers OT data where it is generated: at the edge of the network. It then determines which data is dispensable and which is relevant, and delivers all relevant data to Paessler's PRTG Network Monitor. PRTG, one of the most established IT monitoring tools in the market, receives the relevant OT data from MachineShop, analyses it, publishes it, and notifies you immediately about anything you need to know by email, SMS, push notification etc.
For Paessler and MachineShop customers this means:
Improved visibility of all enterprise devices and infrastructure (IT and OT)
Cost savings through unified management of all enterprise technologies
Operational improvements through enhanced collaboration and integration of IT and OT resources


Improved visibility
of all enterprise devices
and infrastructure (IT AND OT).

Cost savings
through unified management
of all enterprise technologies.

Operational improvements
through enhanced collaboration and
integration of IT and OT resources.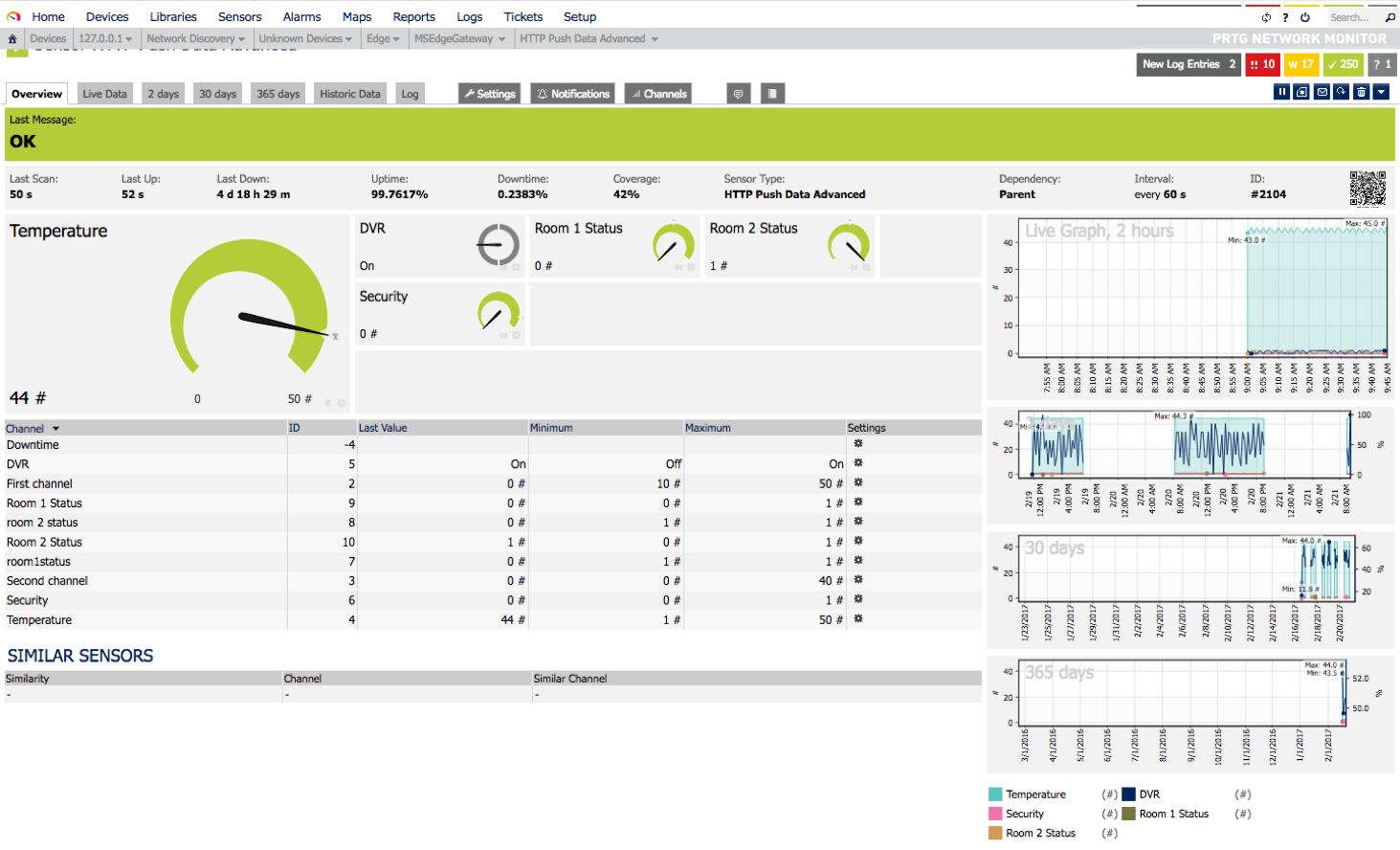 OT data from MachineShop shown in PRTG Network Monitor
The user now can control all its IT and OT infrastructure through the PRTG interface and PRTG dashboards.
As an example, the PRTG screenshot displays temperature readings from a device that is typically not monitored by PRTG:
Information is collected in real time by MachineShop Edge which then translates and filters the data. There is a dedicated interface which converts the data into a format that PRTG reads and displays. Through standard APIs, commands can be sent back through PRTG to the MachineShop interface and to the edge device itself - thus creating a seamless, bi-directional interface and application for customers.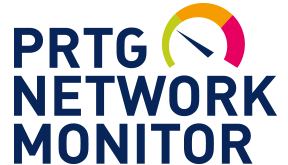 With PRTG, PAESSLER AG offers a powerful, affordable and easy-to-use unified monitoring tool. Over 200,000 administrators worldwide use our software, whether it be to monitor their server performance, virtual environments, or even the accessibility of their websites. PRTG is a network analysis solution for Windows.
Get started with network monitoring with PRTG. You'll save time, worry, and money. PRTG is installed in a matter of minutes. Enjoy 100 free sensors, plenty for small networks. Upgrade whenever you like.


 
MachineShop is the Edge Computing Company. It provides powerful, yet compact and inexpensive computing solutions at the edge of the enterprise. Their technology is used by thousands of businesses around the world and annually saves customers and partners millions of dollars by simplifying the way they incorporate edge devices and data into their operations.