Paessler
A great place to work
Currently 300 employees from all over the world form the large Paessler family.
We have become a global leader without giving up the innovative, agile spirit of our early years.
Our culture is about collaboration and we are proud to be recognized as a great place to work.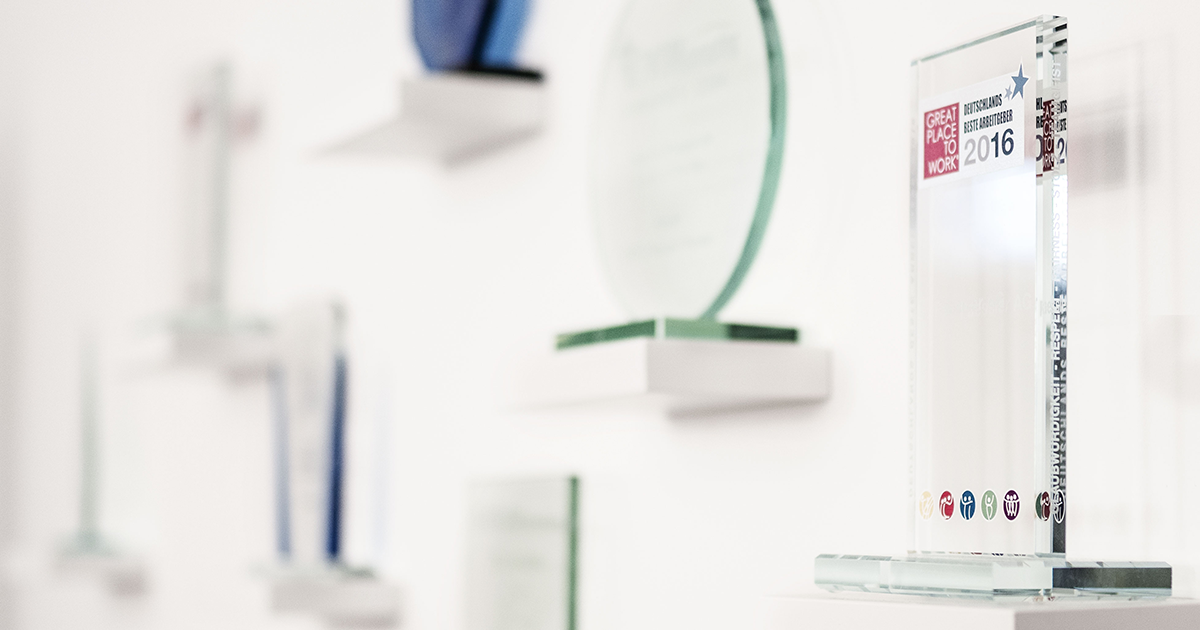 We strive to be a company where everyone can feel valued and engaged. Our awards and great reviews show that we are dedicated to living by these values.

Take a look

Three working models to choose from:
1. PHQ mode: Work at our company site in Nuremberg
2. Flex mode: Switch flexibly between home and office work
3. Home mode: Work at home and connect with us digitally
Flexible working hours and times (flextime, part-time)

Comprehensive on-boarding with a personal mentor
Flexibility in the choice of hardware and software
Above average employee satisfaction
Not only theoretical, but practiced family friendliness
30 vacation days and "Paessler holidays"

Participation in company success through bonuses
Occupational pension provision
Occupational disability insurance
Further education and training without a rigid budget
Subsidized public transport ticket
JobRad Bike leasing

Coffee & beverages, fruit, ice cream, candy drawer
In-house bistro with the world's best chef
Changing rooms, lockers and showers
Sports activities and health days
Table tennis, table football, billiard and PlayStation

Innovation Days, Lightning Talks and BarCamps
Free solar power charging for electric cars and scooters
Employee parking spaces and bicycle cellar
Team events, Christmas party and summer party
Paessler band and other employee projects
"We build the company we want to work for – that's how we do things here!"
"Looking for fun, delicious food and awesome colleagues? Then what are you waiting for? :)"
" ... a gem for those that want to get the Franconian "Google Spirit" - Paessler AG!!"
"An interesting creative IT company - not only for geeks."