Features to help you monitor anything
We host your monitoring, you optimize your infrastructure
Integrated technologies to monitor your whole infrastructure
PRTG Hosted Monitor offers monitoring out of the box. Traffic, applications, availability, bandwidth, and you name it! All important technologies are supported:
SNMP: ready to use and custom options
WMI and Windows Performance Counters
SSH: for Linux/Unix and macOS systems
Flows and Packet Sniffing
HTTP requests
REST APIs returning XML or JSON
Ping, SQL and many more
Unlimited remote probes for advanced monitoring and additional options
Maps and dashboards
Visualize your network using real time maps with live status information.
Easy to create: Build maps with the integrated drag & drop editor and integrate all your network components with more than 300 different map objects from device and status icons to traffic charts and toplists.
Customizable: Use custom HTML to create your own map objects.
Easy to share: Publish maps for private or public access by providing its unique URL on a dashboard within your company LAN only, or even outside your company.
Maps in PRTG show not only devices and connections, but also deliver information on their status. Detect problems in one glance and troubleshoot effectively, using maps as a primary source of information.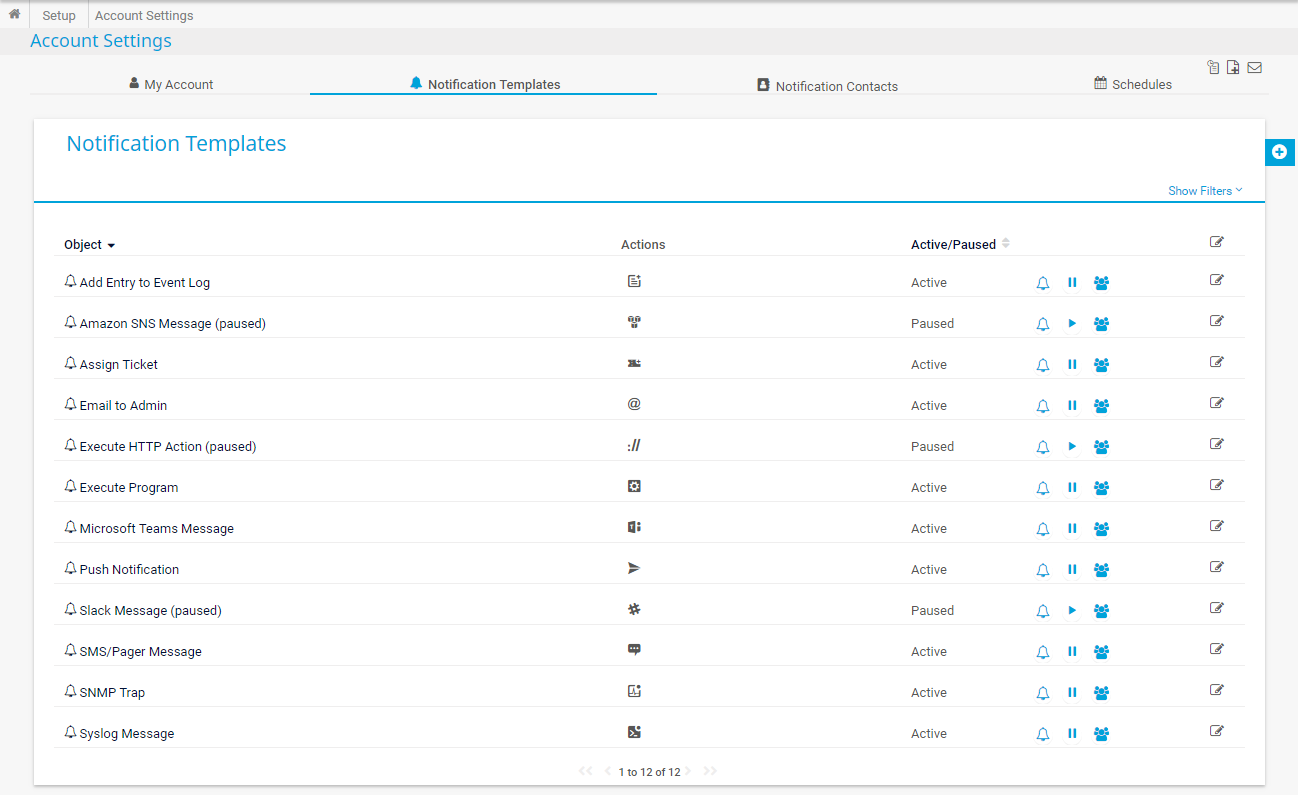 Flexible alerting
Always know everything that matters!
PRTG alerts you when it discovers warnings or unusual metrics.
PRTG comes with many built-in technologies such as email, push, triggering HTTP requests and many more.
With our free apps for Android and iOS, you can get push notifications directly to your phone.
Adapt the notification system to suit your needs and schedule alerts (such as "no low priority alerts at night"), or avoid alarm floods by using dependencies and acknowledging.
You can even use our PRTG API to write your own notifications.
"As a 100% cloud-hosted company, PRTG enables us to monitor our cloud internal protected resources and tools, and our corporate office infrastructure, via the agents available. Other monitoring tools don't use an agent so they can't reach those protected resources."
Ryan White, Senior Director of Engineering Operations at TuneIn