Modern hosted monitoring
for professionals

All-in-one unified monitoring hosted for you

Ping, traffic, applications, bandwidth, hardware, and more

Rely on maximum security, speed and performance

PRTG is trusted by over 300,000 admins every day

20 years experience
Use all popular PRTG features – we host it for you

Reduces workload
Tasks around the management of your monitoring system are offloaded to us. We keep your PRTG always up-to-date. So you can concentrate on your important tasks.


Ready in minutes
Your PRTG instance is up and running in a very short amount of time compared to any in-house implementation. Access 24/7 from any device.


Highly customizable
PRTG is the swiss army knife when it comes to professional hosted monitoring. A high amount of pre-configured sensors are ready out of the box. Set up custom sensors and monitor nearly everthing.

Flexible pricing
Try PRTG for free. Once you're convinced, choose one of the flexible plans. PRTG hosted by Paessler is billed monthly, based on the number of sensors that you need.

Integrated technologies
PRTG offers hosted monitoring out of the box. All important technologies like SNMP, Ping, SSH are supported. PRTG monitors traffic, applications, availability, bandwidth and much more.

Monitor everything – right now!
PRTG can be started within minutes and it's compatible with many mobile devices.


PRTG monitors these vendors and applications, and more, in one view!
We simplify your daily work!

NETWORK AUTODISCOVERY
PRTG can scan network segments by pinging defined IP ranges. This way PRTG will automatically recognize a wide range of devices and systems and create sensors from predefined device templates. This saves you a lot of configuration work and you can start hosted monitoring right away.

MAPS
With PRTG Maps you can create web pages with up-to-date monitoring data in your desired design. You can even make maps with your monitoring data publicly available. Have an eye on your network like you need it!

ALERTS
PRTG alerts you when it discovers warnings or unusual metrics. With our free Apps for Android, iOS, and Windows Phone you can get push notifications directly to your phone. You can easily setup notifications via email according to your needs. With our powerful API you can even write your own notification scripts.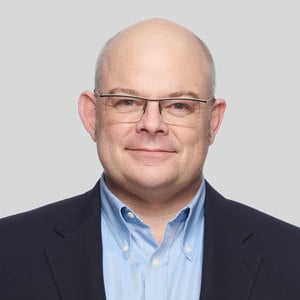 "Hey Dirk, what do you think about network monitoring?"
"Without network monitoring, it can easily take several hours to locate a network error, such as identifying a router which isn't working properly. Costs can quickly pile up due to unused man days. With a monitoring service, the amount of downtime can be minimized and in many cases even proactively eliminated. With our PRTG monitoring tool, we hope to simplify the job of administrators so they can go about their work efficiently and with less stress."
Dirk Paessler, founder of Paessler AG
Notification system
Be alerted quickly

Flexible
PRTG features a variety of alert types: E-mail, Push Notification, Pager, Apps, running an external application, etc. You can specify when and how each person is to be informed about network issues. To do so, you can add contacts and edit, delete, or pause your notifications at any time.

Integrated
The notification system is built into the hosted monitoring software and is available at no extra charge. Because of its integrated quality, configuring the alert feature is done in just a few clicks.

Proactive
PRTG won't wait to let you know if your "network is on fire." You define your own thresholds. If these are crossed, you'll receive a corresponding notification. This means you can intervene promptly before clients or coworkers are aware of any problems.