IoT the easy way –
with Sigfox and Paessler
Measure, Analyze, Visualize, Publish and Alert.
All your Things with Sigfox and PRTG.
Innovation and experience
Whether you want to measure air quality in your city, follow the route of your containers, or watch the grass grow (i.e. monitor the growth of your grain): Sigfox and Paessler ensure you have access to your monitoring data 24/7. This IoT solution is not only affordable, it is extremely easy to use.
The French company, Sigfox, is a pioneer in providing nationwide LPWAN based on Ultra Narrow Band (UNB). The combination of wide-range and extremely low power consumption allows self-sustaining sensors with a battery life of many years. The costs for the Sigfox radio module, plus connection to the Sigfox network, amount to only a few Euros.
LPWAN sensors don't need any infrastructure, external power supply, WLAN, or even cables. Just fix the sensor to the place or device you want to monitor, and it will send data like location (no need for GPS, even indoors), acceleration, temperature, air quality, quality of soil, humidity, etc. via the Sigfox UNB network to the Sigfox server. In the Sigfox backend, the data is made available via callback or API (Tip: Decode Payload with Paessler BitDecoder).
By the end of 2018, Sigfox will have established nationwide IoT networks in 60 countries. Big parts of Europe, the economic hotspots in the US, Japan, Australia and New Zealand as well as parts of Asia, Africa, and South America have already been covered. This unleashes reams of possible applications in all areas of the IoT, such as Smart City, IIoT, Smart Logistics, Smart Farming etc.
Based on PRTG's proven technology, Paessler delivers an IoT solution that monitors sensor functionality as well as monitoring data. For this, the solution offers two methods:
1) Via Callback (http push data advanced sensor: Data is sent immediately to PRTG by push and via API)
2) PRTG requests data in predefinied intervals from Sigfox.
Using individually defined thresholds, you can set up notifications and alerts. The Paessler IoT solution offers various out-of-the-box notification methods like Email, SMS, Push, script-based action triggering or http-notifications.
Data is published using individually created dashboards, called "Maps", or by the integrated reporting engine. All out-of-the-box, optimized for ease of use, and with numerous options for automating.
PRTG and Sigfox combined to realize your IoT projects:
Your IoT scenario is realized quickly, easily, and at low cost
Self-sufficient sensor systems, independent of cables or WLAN
Data analysis, visualization, publication, and alerting out of the box with one single solution

All your "Things" at a glance

Improved visibility
Data analysis, visualization, publication
and alerting out of the box

Cost savings
Your IoT scenario is realized quickly,
easily, and at low cost

Self-sufficient sensor systems
independent of cables or WLAN


Watch how The National Museum of Computing uses PRTG & Sigfox to preserve generations of computing legacy...
Sigfox and PRTG prepare you for IoT
7 Tips to prepare your network for the Internet of Things
1. Set-up an IoT Gateway
2. Ensure network capacity bandwidth
3. Get the network ready to analyze big data
4. Get the network ready to store big data
5. Upgrade to IPv6 to support the many new devices
6. Secure the network appropriately for IoT
7. Set-up network monitoring in support of IoT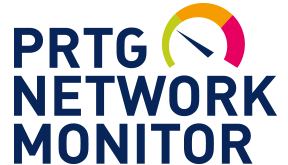 With PRTG, PAESSLER AG offers a powerful, affordable and easy-to-use unified monitoring tool. Over 200,000 administrators worldwide use our software, whether it be to monitor their server performance, virtual environments, or even the accessibility of their websites. PRTG is a network analysis solution for Windows.
Get started with network monitoring with PRTG. You'll save time, worry, and money. PRTG is installed in a matter of minutes. Enjoy 100 free sensors, plenty for small networks. Upgrade whenever you like.




Billions of objects worldwide will be connected to the Internet; their data will be stored in the cloud and will participate in the digitalization of our environment. Having a global, simple, low-cost and low-power connectivity solution is fundamental. This is the challenge that Sigfox addresses by deploying a low-bandwidth dedicated network, already present in 45 countries.
Created in 2010, the company is a recognized global pioneer and leader in a sector that is already disrupting business models and will revolutionize the whole of society. The ambition of Sigfox, embodied in the slogan "Make Things Come Alive", is to give a voice to the physical world around us and to allow these billions of objects to play a role in economic and social development.