Living in the city of tomorrow
Smart City defines how we will live and work in the future, act in the community of our fellow citizens and set environmentally friendly standards. Smart City is the broadest term of the IoT - and certainly one of the most interesting.
With PRTG Network Monitor, we at Paessler have already created thrilling case studies about advanced "City & Environment Monitoring". We want to show you what Smart City has to offer, which hurdles still have to be overcome and which role monitoring can (potentially) play. Let's get started.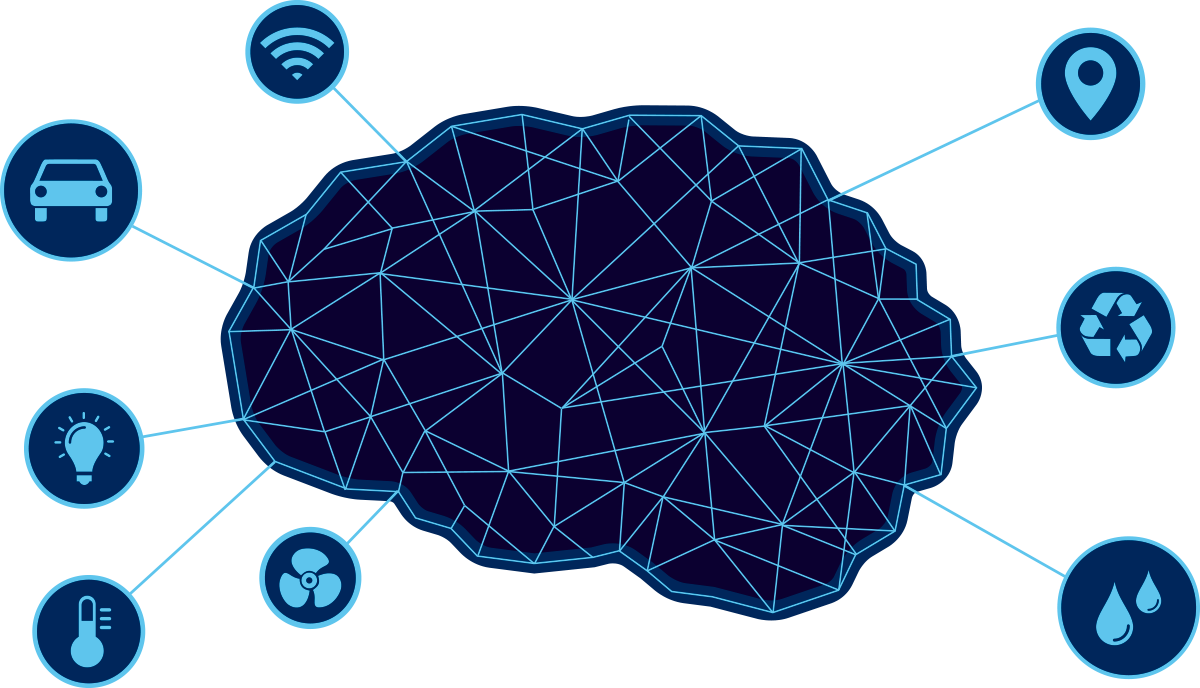 Urban planning and much more
In a Smart City, modern technologies from the fields of mobility, energy, urban planning, administration and communication are networked in such a way as to improve the quality of life for the residents. At the same time, the sustainability of the city benefits. As a result, smart cities will be the key urban concepts of the coming decades.
The term Smart City is used in many different ways and is not clearly defined.
It has political origins and summarizes the economic, technological and social concepts for a green city worth living in.
The Smart City should be more efficient, sustainable and progressive than conventional cities. Smart City addresses problems arising from demographic change, population growth, pollution, climate change and resource scarcity with innovative concepts and technologies. Through the constant interaction of the inhabitants with the technologies surrounding them, human aspects and technology merge and form a common infrastructure. The latest information and communication technologies are used in a way that conserves resources, improves the quality of life for all residents and increases the competitiveness of the city and the economy.
In a nutshell
If we look at the broad concept of Smart City, not only technological factors play an important role, but also political, social and other pragmatic aspects. In various funding initiatives, the EU is focusing on the implementation of measures for more Smart Cities in Europe.
Regardless of the context in which Smart City is discussed, the following areas can always be identified as central topics of Smart City:


Protection of the environment and resources
Economic attractiveness
Mobility and infrastructure
Energy efficiency
Quality of life for residents
Accordingly, the general term "Smart City" covers the following sub-concepts, some of which, depending on the source, are understood as independent IoT
or IT fields:
CCTV and any kind of video surveillance
Environment Monitoring
Intelligent city administration
Intelligent street lighting and comparable installations
Healthcare & eHealth (see also our separate subpage)
Monitoring for a better community life
A smart city, by the nature of its scale, will call upon a multitude of stakeholders. But what advantages await them? Having eyes everywhere is useless if you don't monitor data and results properly. And in the city of tomorrow, and with technologies such as CCTV, "appropriate" also means behavior that complies with data protection regulations. Monitoring is an essential aspect of Smart City and we have already gained real practical experience with one of Asia's most exciting cities.
Keyword Asia: Environmental monitoring will not only ensure a "better" life in cities, but at the same time generally contribute to the environmental friendliness of urban regions. Environmental monitoring is the observation of scientifically relevant areas of the environment and the documentation of ecological parameters.
Scientific disciplines include biology, soil science, geography, geology, hydrology and meteorology. The findings can be important for landscape planning and other environmentally relevant planning tasks and problems and can also serve as scientific support for environmental projects.
The spectrum ranges from individual observations (e.g. weather observation) to automated long-term measurements. In the course of time, this results in a large amount of data that can usually only be managed and analyzed with the help of computer science in an environmental information system. For a better overview, the results are entered in maps and partly also displayed in a geoinformation system.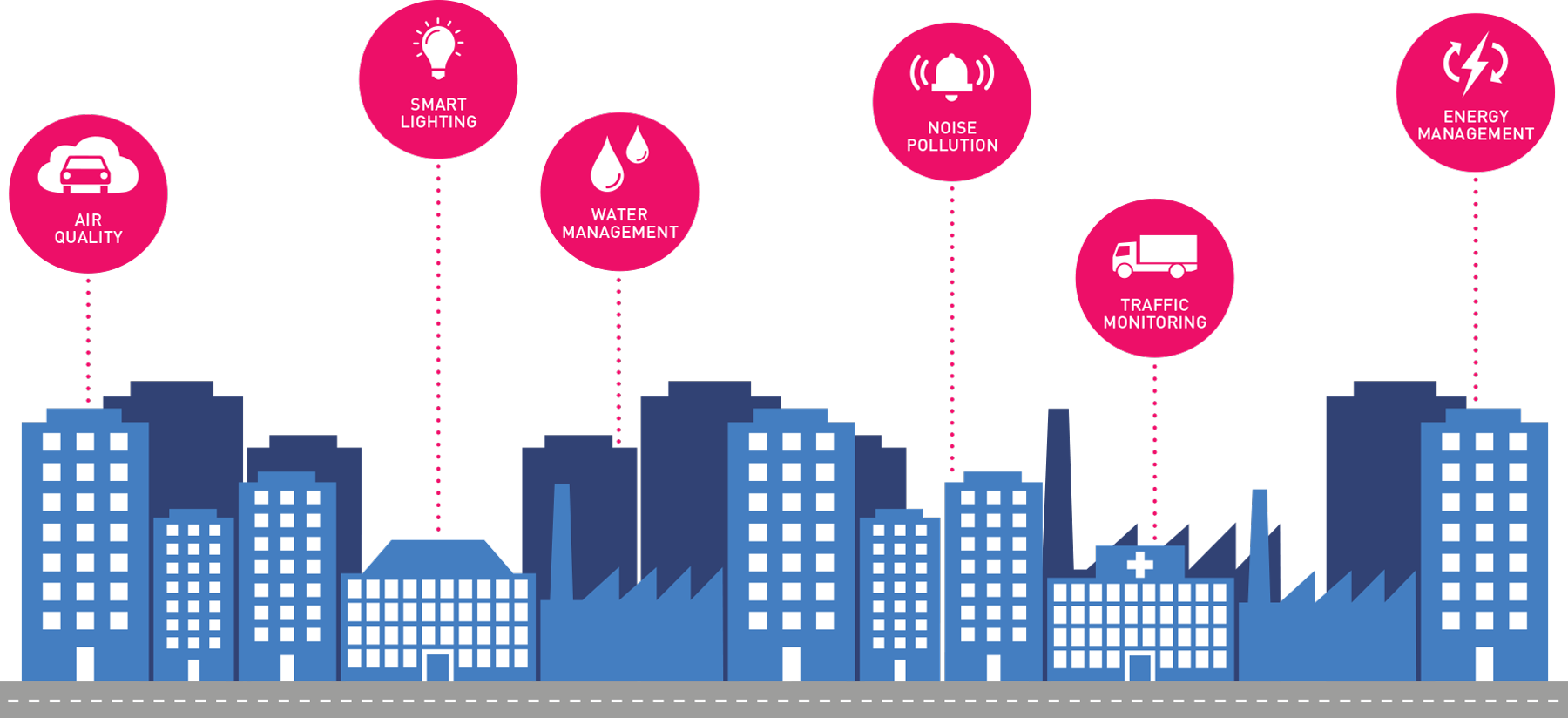 With PRTG to a modern, smart city
We already monitor, control and optimize processes in cities with PRTG. Use Cases are currently being developed and will be presented here soon. For more information you can speak to our great support team today or get a first-hand impression of PRTG using our trial.
Do you work in the smart city sector and think PRTG can help you make the difference?
We would love to hear from you.