Living in the city of tomorrow
Smart City defines how we will live and work in the future, act in the community of our fellow citizens and set environmentally friendly standards. Smart City is the broadest term of the IoT - and certainly one of the most interesting.
With PRTG Network Monitor, we at Paessler have already created thrilling case studies about advanced "City & Environment Monitoring". We want to show you what Smart City has to offer, which hurdles still have to be overcome and which role monitoring can (potentially) play. Let's get started.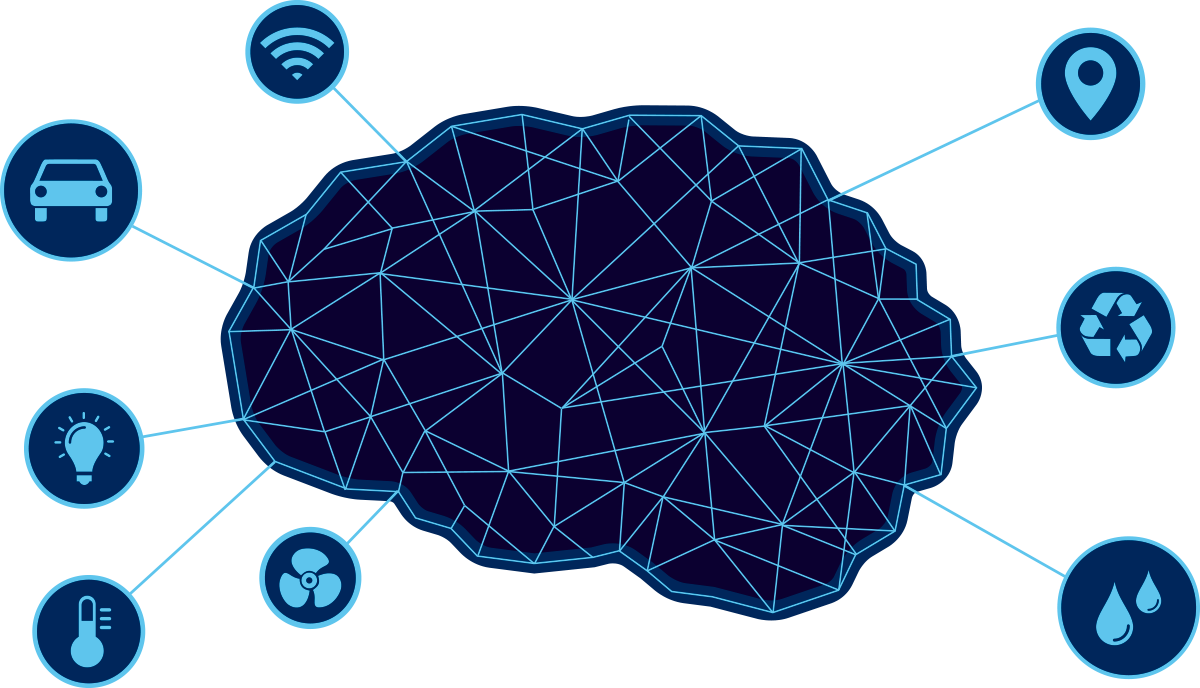 Urban planning and much more
In a Smart City, modern technologies from the fields of mobility, energy, urban planning, administration and communication are networked in such a way as to improve the quality of life for the residents. At the same time, the sustainability of the city benefits. As a result, smart cities will be the key urban concepts of the coming decades.
The term Smart City is used in many different ways and is not clearly defined.
It has political origins and summarizes the economic, technological and social concepts for a green city worth living in.
The Smart City should be more efficient, sustainable and progressive than conventional cities. Smart City addresses problems arising from demographic change, population growth, pollution, climate change and resource scarcity with innovative concepts and technologies. Through the constant interaction of the inhabitants with the technologies surrounding them, human aspects and technology merge and form a common infrastructure. The latest information and communication technologies are used in a way that conserves resources, improves the quality of life for all residents and increases the competitiveness of the city and the economy.
In a nutshell
If we look at the broad concept of Smart City, not only technological factors play an important role, but also political, social and other pragmatic aspects. In various funding initiatives, the EU is focusing on the implementation of measures for more Smart Cities in Europe.
Regardless of the context in which Smart City is discussed, the following areas can always be identified as central topics of Smart City:


Protection of the environment and resources
Economic attractiveness
Mobility and infrastructure
Energy efficiency
Quality of life for residents
Accordingly, the general term "Smart City" covers the following sub-concepts, some of which, depending on the source, are understood as independent IoT
or IT fields:
CCTV and any kind of video surveillance
Environment Monitoring
Intelligent city administration
Intelligent street lighting and comparable installations
Healthcare & eHealth (see also our separate subpage)
Monitoring for a better community life
A smart city, by the nature of its scale, will call upon a multitude of stakeholders. But what advantages await them? Having eyes everywhere is useless if you don't monitor data and results properly. And in the city of tomorrow, and with technologies such as CCTV, "appropriate" also means behavior that complies with data protection regulations. Monitoring is an essential aspect of Smart City and we have already gained real practical experience with one of Asia's most exciting cities.
Keyword Asia: Environmental monitoring will not only ensure a "better" life in cities, but at the same time generally contribute to the environmental friendliness of urban regions. Environmental monitoring is the observation of scientifically relevant areas of the environment and the documentation of ecological parameters.
Scientific disciplines include biology, soil science, geography, geology, hydrology and meteorology. The findings can be important for landscape planning and other environmentally relevant planning tasks and problems and can also serve as scientific support for environmental projects.
The spectrum ranges from individual observations (e.g. weather observation) to automated long-term measurements. In the course of time, this results in a large amount of data that can usually only be managed and analyzed with the help of computer science in an environmental information system. For a better overview, the results are entered in maps and partly also displayed in a geoinformation system.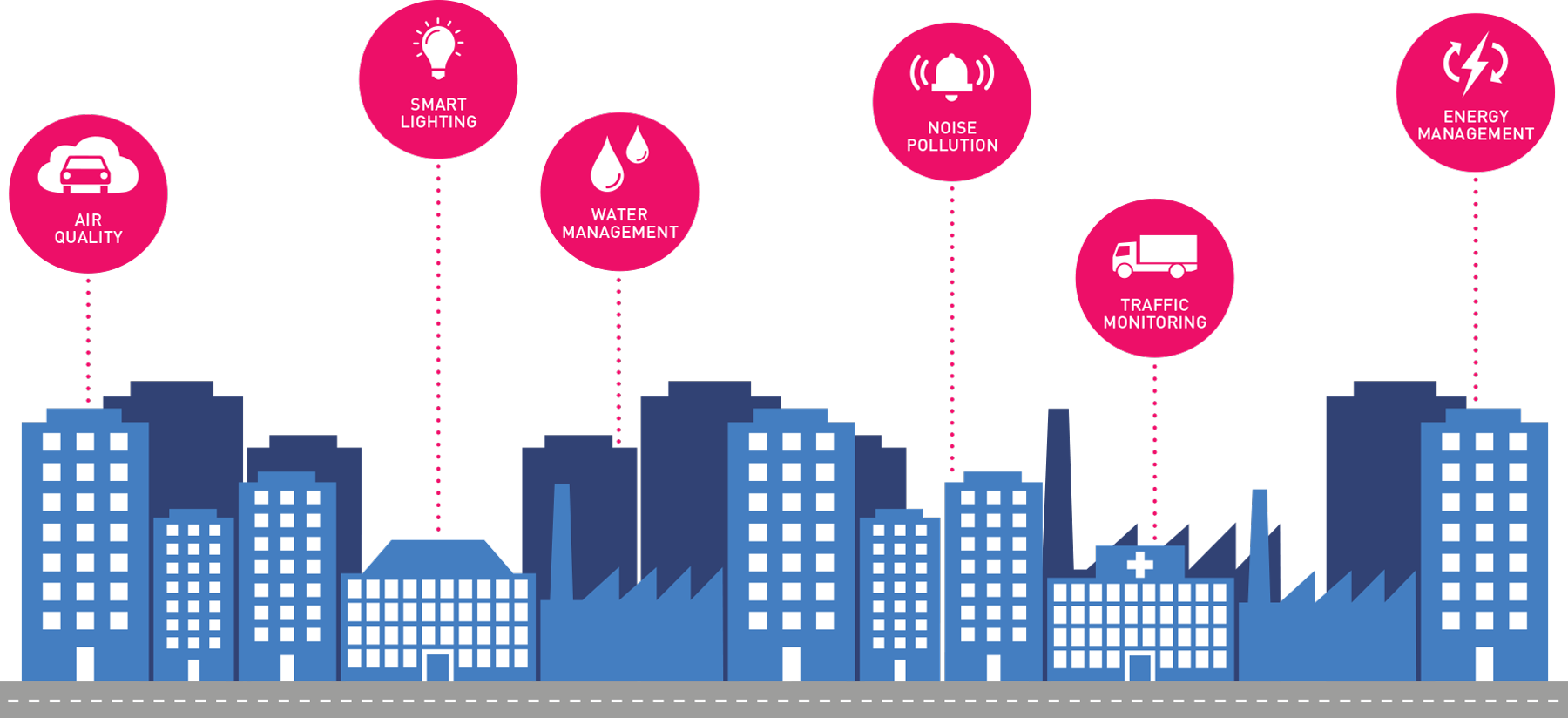 With Paessler to a modern, intelligent city
We at Paessler already monitor, control and optimize processes in cities.
The following short use case shows how smart city and environmental monitoring go hand in hand and need to be considered together already in the conception of a solution:
Digitization for the city of tomorrow: Coburg meets Paessler
The city of Coburg has been pushing ahead with digitization projects for years and has been quick to recognize digitization trends in order to offer the city and its residents the most benefits. The local energy provider SÜC in cooperation with süc//dacor is currently building a LoRaWan network for Coburg, which will make this technology available in the region ready for use.
From data to knowledge
Whether it is soil moisture or temperature measurement, the detection of open doors and flooded cellars, checking garbage can fill levels and parking space capacities - many aspects will become measurable within this framework. But this requires more than just such a LoRaWan network. We support the first project step with the easy to understand environmental monitor
to provide data accessible and understandable for everyone.
Environment and technology are no opposites! We would like to win supporters and sympathizers for the topic and raise awareness for the use of technology in different areas of the city. With the help of the provided LoraWan infrastructure Paessler wants to process sensor data in the municipal environment - starting in the context of environment & nature up to urban infrastructure and buildings - and to create meaningful added value for the users with the help of an intelligent platform.
What has happened so far
The first step on the common path began in the urban context of the "Stadtwald" area, where süc//dacor has installed environmental sensors, which regularly deliver their measured values via LoRaWAN. Currently, the most important factors for the growth of the trees, such as temperature and humidity, are being recorded. The aim is to observe the effects of climate change in order to be able to react in a timely manner at any time. These measuring stations can be navigated on the interactive map of Paessler to have a closer look at the data. But this is only the first step. We at Paessler will provide a monitoring platform for the monitoring of various use cases in the municipal environment. There will be numerous application possibilities in many areas of daily life, in public spaces and in industry.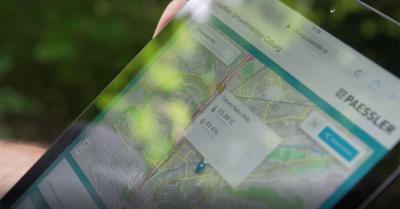 We support the first project step with the easy to understand environmental monitor to provide data accessible and understandable for everyone.
Into the future with PRTG
We at Paessler have experience in the implementation of Smart City and Environmental Monitoring projects for cities and communities, both nationally and internationally.
You are already using PRTG Network Monitor as a decision maker or contracted company and have an interesting use case like the one described above? We would be happy to talk to you about it.
You are simply interested? For more information you can talk to our great support team today or get a first-hand impression of PRTG with our trial version (free and 30 days with full functionality).
Do you work in the smart city sector and think
Paessler can help you make the difference?
We would love to hear from you.