"There's got to be an easier way!"
It started out as the search for an easier and more efficient network monitoring solution.
Today, Paessler AG (Nuremberg) is a "hidden champion" in the field of IT infrastructure monitoring for small to mid-sized businesses.
2011-2016
Going international
2 relocations, 130 new employees in 7 countries, and more than 200,000 customers in 5 years. Paessler is finally becoming a global player.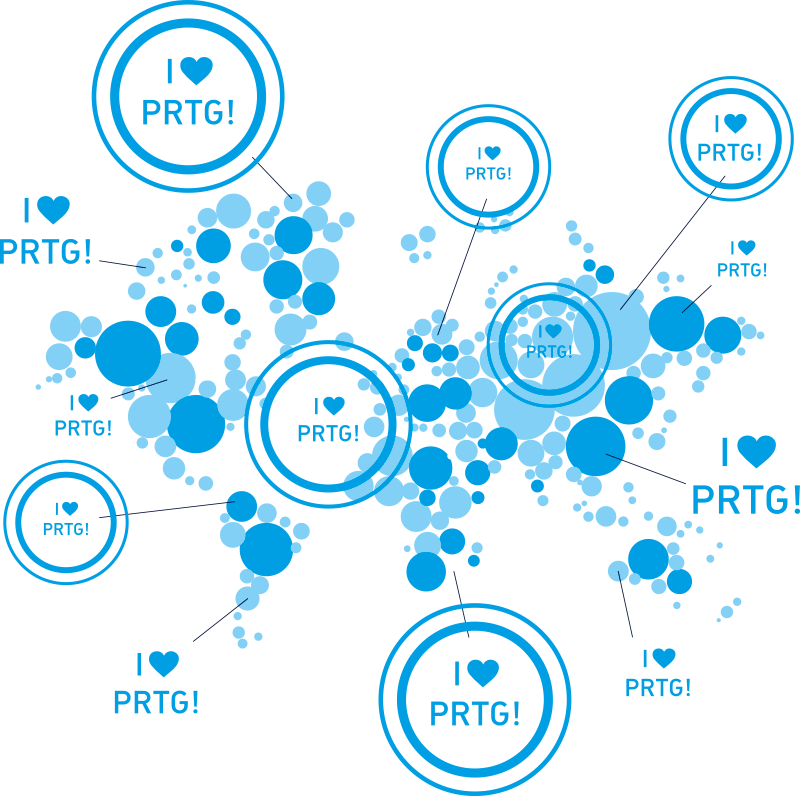 2007-2011
Software consolidation
PRTG Traffic Grapher and IPCheck Server Monitor are converted into a single solution - PRTG Network Monitor is born!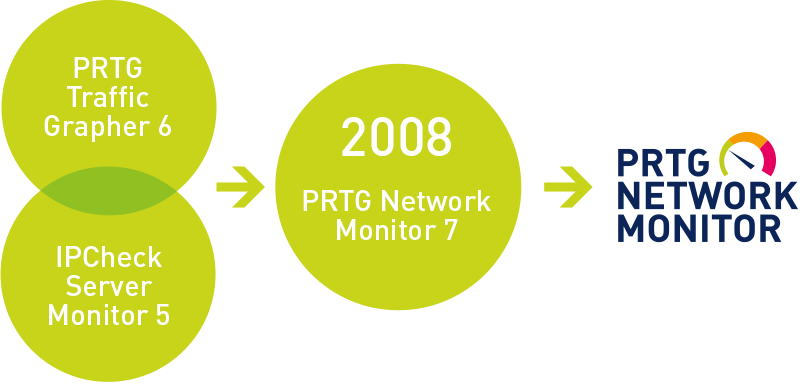 2003-2007
The corporate name
A conspirator group of network experts and developers form Paessler AG.

2001-2003
The founding phase
Paessler needs a performance monitoring software - the birth of PRTG!