 How to find the right
support resource for a PRTG issue
Pretty sure you know the answer to the great question of life, the universe and everything.
However, you may find yourself in the unfavorable position that "42" does not fully help you with using PRTG.
In this case, we can offer you 7 PRTG support resources.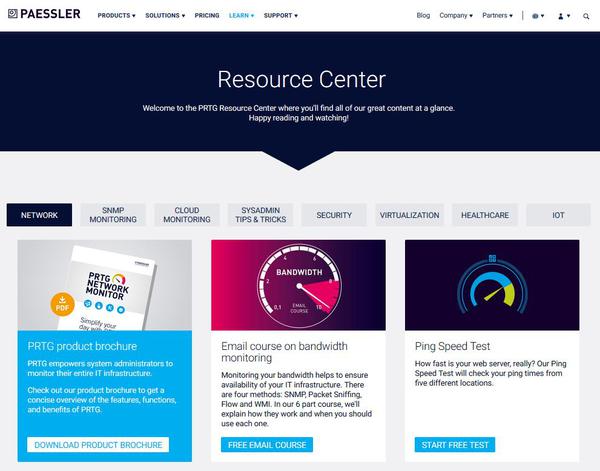 1. The PRTG Resource Center
In our PRTG Resource Center you will find a lot of our content for download – including white papers, scripts, cheat sheets, free ebooks, and email courses. It is content that we have created over the years, all in one place for you.
Feel free to visit our Resource Center and get the content of your choice.
2. The PRTG Getting started guides
To make it easy for you to get started with PRTG, we have prepared an extensive collection of PRTG Getting Started Guides that build on each other.
From the installation and configuration, to the explanation of all software modules and the debugging options, you get to know how to work with PRTG in detail.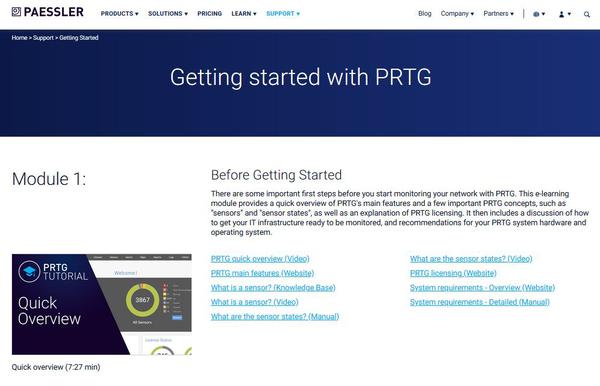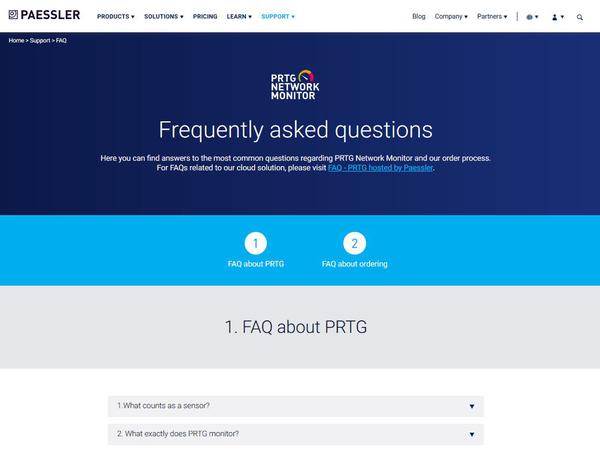 3. The PRTG FAQ
No website is complete without an extensive Frequently Asked Questions section.
Whenever you have a question before, while, or after buying PRTG, we will answer it for you in the FAQ section.
4. The PRTG Manual
If you already use PRTG, we recommend our online manual. You once might have preferred to download software manuals in PDF format. That was great until the next version change.
You do not have to worry about missing any new feature if you use our complete, well-structured online PRTG User Manual.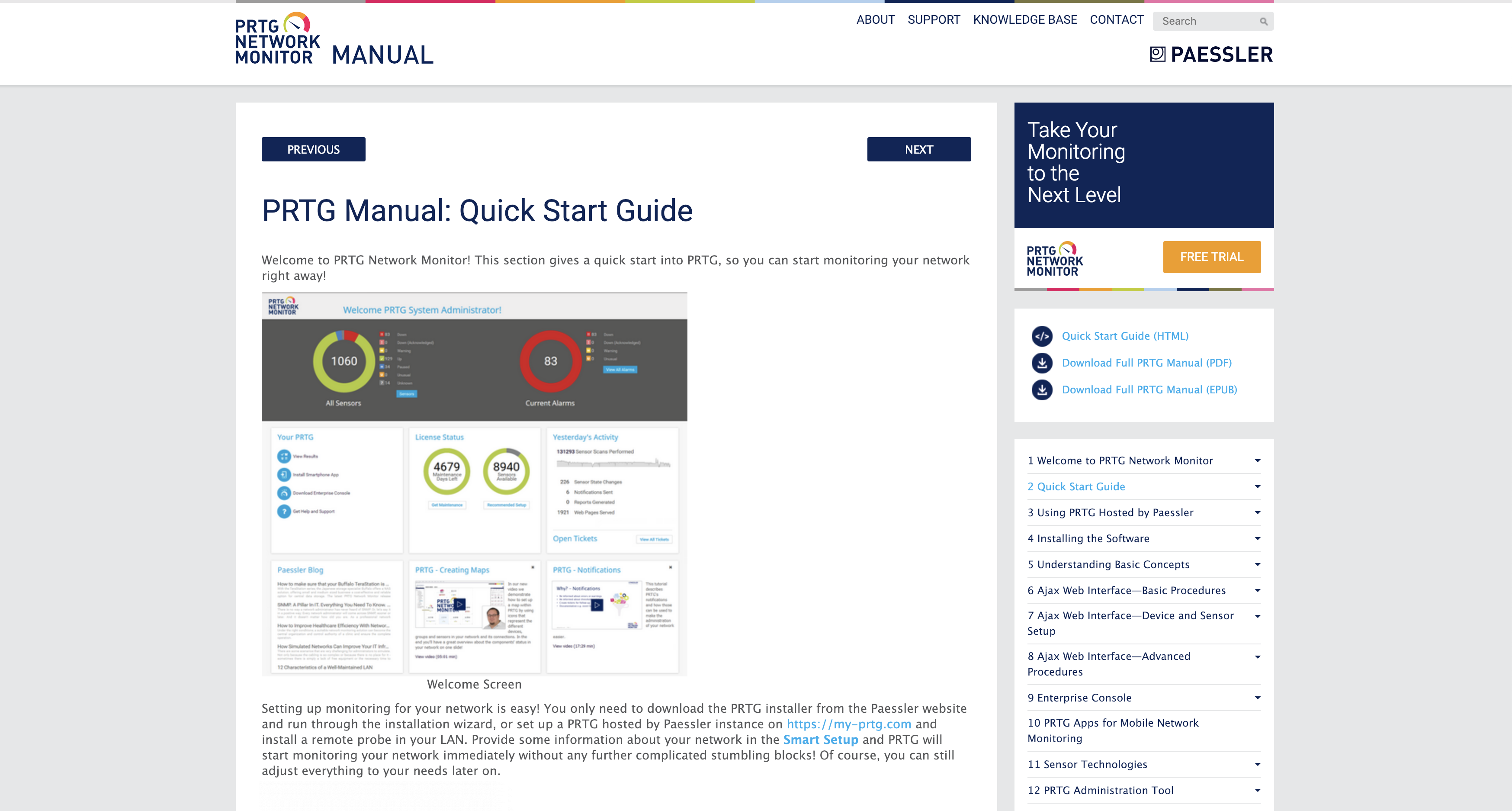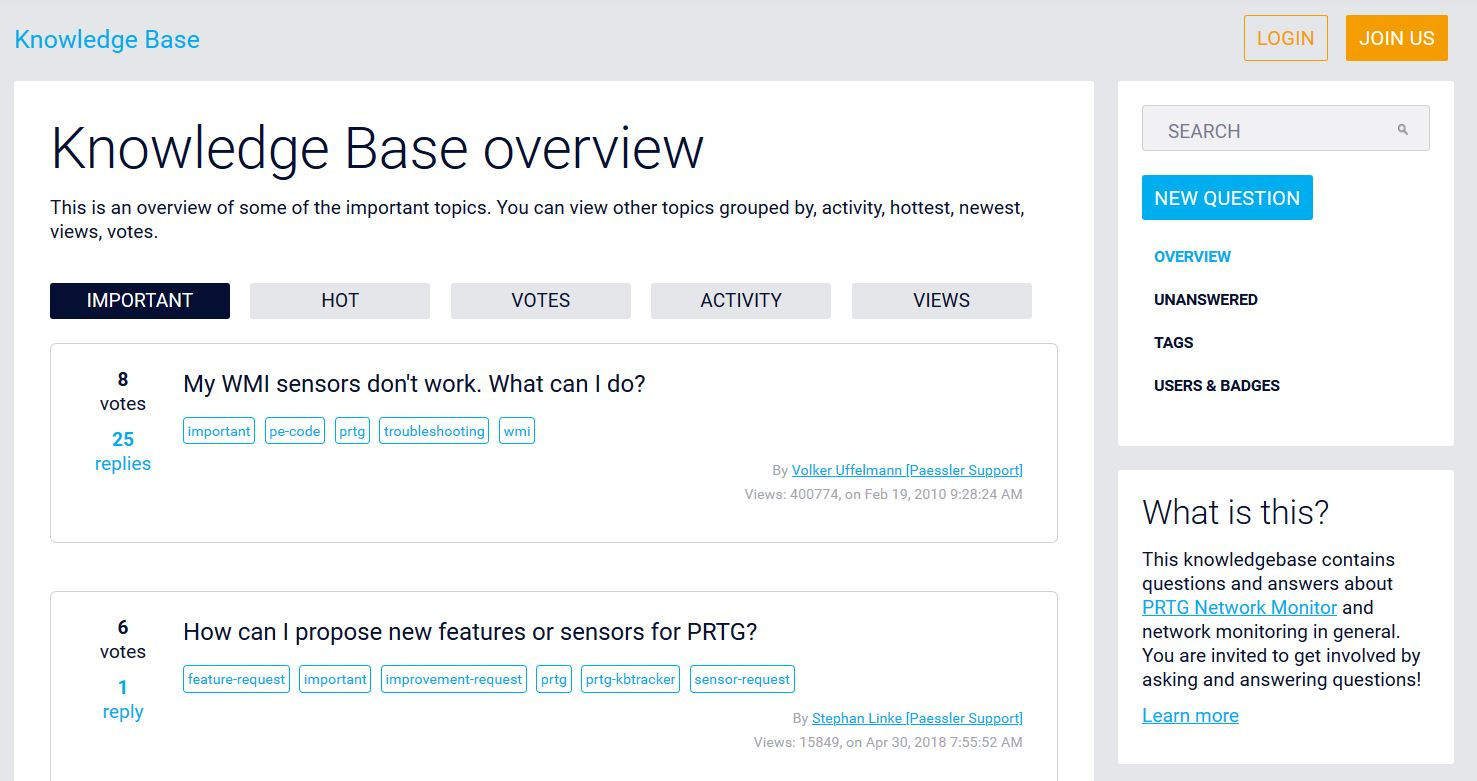 5. The PRTG Knowledge Base
The PRTG Knowledge Base is a treasure trove of information. Over the years, our customer support team, together with the PRTG community, has built up a huge collection of knowledge.
Whenever you have a question you can't find an answer to in the User Guide, look at our Knowledge Base.
6. The PRTG Sensor Hub
In our PRTG Sensor Hub you will find free, useful scripts, plugins and add-ons for PRTG – written by Paessler employees and dedicated PRTG users around the world.
Our sensor hub is constantly being expanded and updated — check back regularly to make sure you don't miss anything!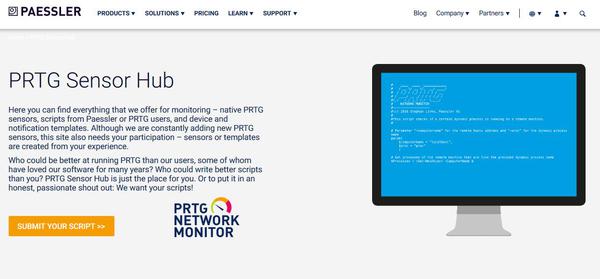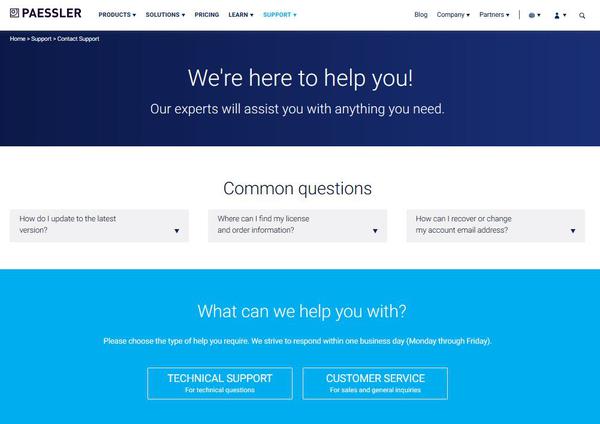 7. The PRTG Support Team
Of course you can contact our excellent PRTG Support Team at any time. Our service teams strive to respond within one business day (Monday – Friday).
Depending on whether you have technical questions about using PRTG, would like to use PRTG Network Monitor in the future, or have a general question — our support teams will be happy to help you.