PRTG monitors the complete IT of The Student Hotel – from its network to its check-in kiosks
About The Student Hotel Group
The Student Hotel concept started with one simple observation: that students deserve better. Today, that vision has become reality and has expanded to encompass all guests with a student spirit. From design-savvy travelers to next-generation entrepreneurs, TSH now welcomes thousands of people annually to its ever-expanding portfolio of urban campus-style hotels throughout Europe.
All TSH properties offer a mixed-use campus with accommodation, bars, restaurants, gyms, retail shops, meeting and event spaces and Collab, TSH's coworking hubs. With more than 5,000 rooms now open, TSH is operating in 14 European locations: Amsterdam City and Amsterdam West, Berlin, Dresden, The Hague, Vienna, Groningen, Eindhoven, Maastricht, Rotterdam, Florence and Paris, as well as two TSH Campus sites in Barcelona – student-only residences.
Its pipeline of new hotels includes Bologna and Delft, both opening in 2020. Madrid, San Sebastian, Barcelona Provencal, Paris La Villette, Toulouse, Lisbon Carcavelos, Porto, Rome and two more in Florence are opening in 2022 and Turin is planned for 2023 – representing roughly 6,000 additional rooms.
The IT team of The Student Hotel monitors all branches in the Netherlands and abroad from its headquarters in Amsterdam and from home
With the implementation of PRTG, The Student Hotel (TSH) has real-time insight into the availability and capacity of systems and applications. Henk Jan Boer, Director of IT Infrastructure and Support at TSH, selected PRTG as the solution of choice to match TSH's growth and ambitions. The scalable, flexible and affordable software now makes sure TSH's systems can be monitored real-time, from the office or even from home.
User-friendly and scalable
Dennie Zaad from DZ Technologies, who until recently worked at TSH as a system administrator with a focus on CCTV and AV, took on this project. Dennie had worked with PRTG before and is a fan of the software: "PRTG offers a total package for monitoring. I have also tried other monitoring software, but PRTG is by far the most user-friendly. We chose an XL1 license for TSH, because we want to expand to many more locations in the coming years and PRTG will easily grow with our company. I implemented PRTG without any training or help from a partner and it went well."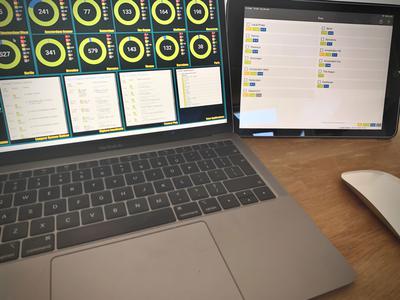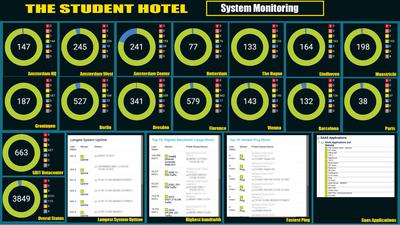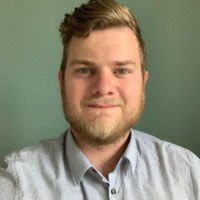 "PRTG offers a total package for monitoring. I have also tried other monitoring software, but PRTG is by far the most user-friendly. We chose an XL1 license for TSH, because we want to expand to many more locations in the coming years and PRTG will easily grow with our company. I implemented PRTG without any training or help from a partner and it went well."
Dennie Zaad, IT Specialist
Remote monitoring
Every hotel in Europe has installed its own probe and monitors the infrastructure by means of its own dashboard. The IT team in Amsterdam has a dashboard on which they monitor all hotels simultaneously. This allows them to see at a glance whether all servers, gateways and switches are working. PRTG also monitors CCTV, room temperature and the kiosks where guests can check themselves in. Dennie explains: "In Berlin we have two kiosks where our guests digitally check in with their passports and names. We also have a receptionist there, but in order to ensure a smooth flow of traffic, these devices must always work. That's why PRTG checks 24/7 to see if the kiosks are still working and online. If that's not the case, we are not only notified about it in Berlin, but also at our headquarters and from home via desktop, iPad and the PRTG app. Working from home is no problem with PRTG."
24/7 Netflix & Chill
Many of TSH's guests are relatively young and have high demands when it comes to having an internet connection. They want to be online 24/7 for lectures, meetings, study materials and Netflix & Chill. Problems with the network must be prevented at all times. Dennie gives an example: "One morning in our Amsterdam office, we suddenly noticed that an entire network was not found in one of our hotels. We immediately contacted the location. The issue was resolved within one and a half hours while the end users hadn't noticed anything. Without PRTG we wouldn't have seen this in time."