Be ahead of the digitalization:
Solutions to monitor
every thing
There are several challenges involved with monitoring the IoT:
The best hardware will not give you any value if you can't access the data

Having 5 different devices means 5 different software ​solutions

SMBs don't have the budget for customized solutions
Our new cloud-native monitoring platform solves these problems and more!
Custom-tailored m

onitoring the smart way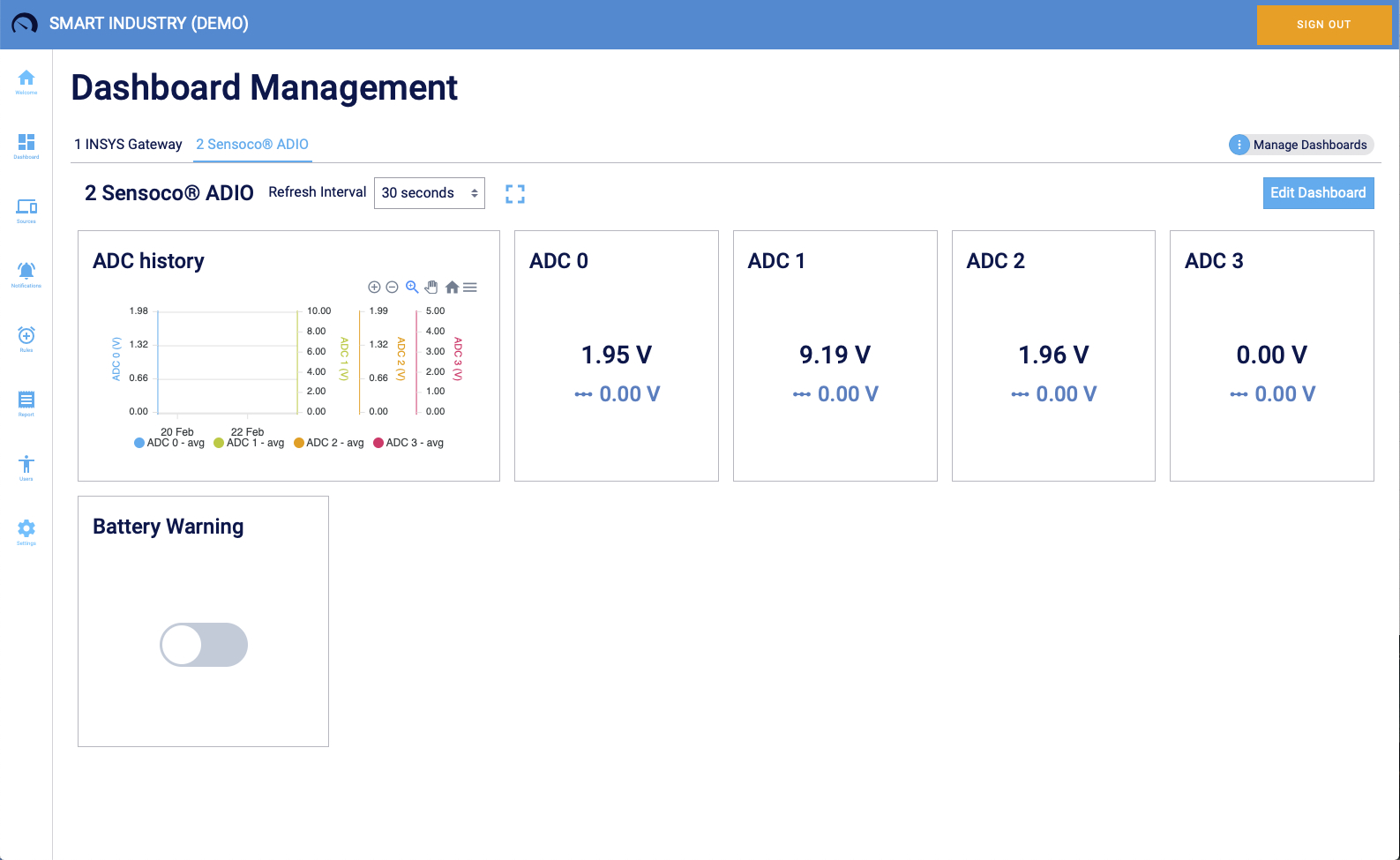 Industrial monitoring
More and more manufacturers are relying on sensors distributed throughout their factories to send data about the status of individual machines in real-time to cloud platforms. Besides visualization, analysis of data also creates added value and allows forecasts for planning resources and maintenance windows of manufacturing lines.
Agricultural monitoring
These days, farmers rely on sensors distributed throughout their farmlands to send data such as environmental values, the composition of the leaves, and even drone images to cloud platforms.
There the information is visualized and analyzed, and can be used for planning various aspects of the daily work. This includes everything from forecasts of the condition of the farmland through to reducing CO2 emissions.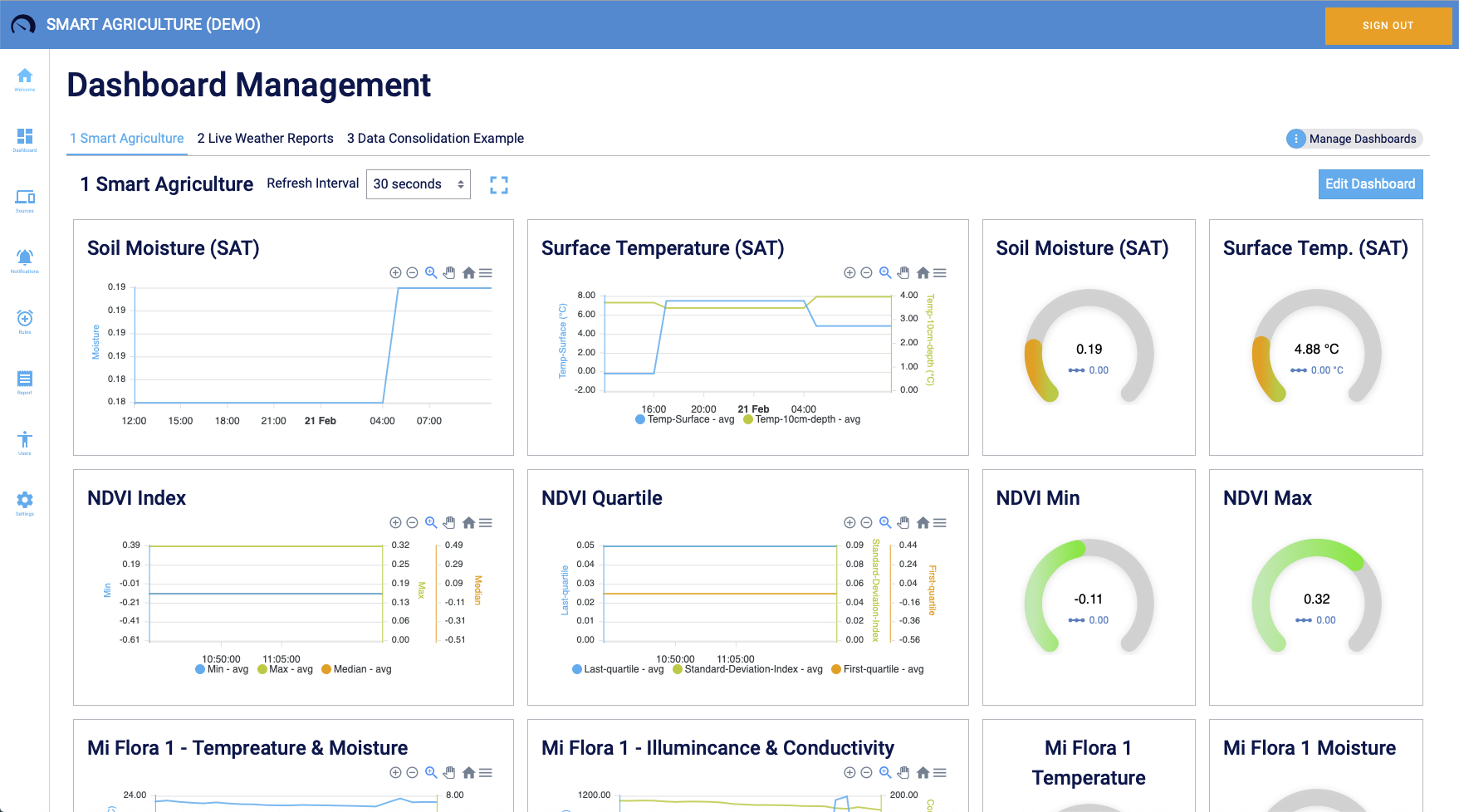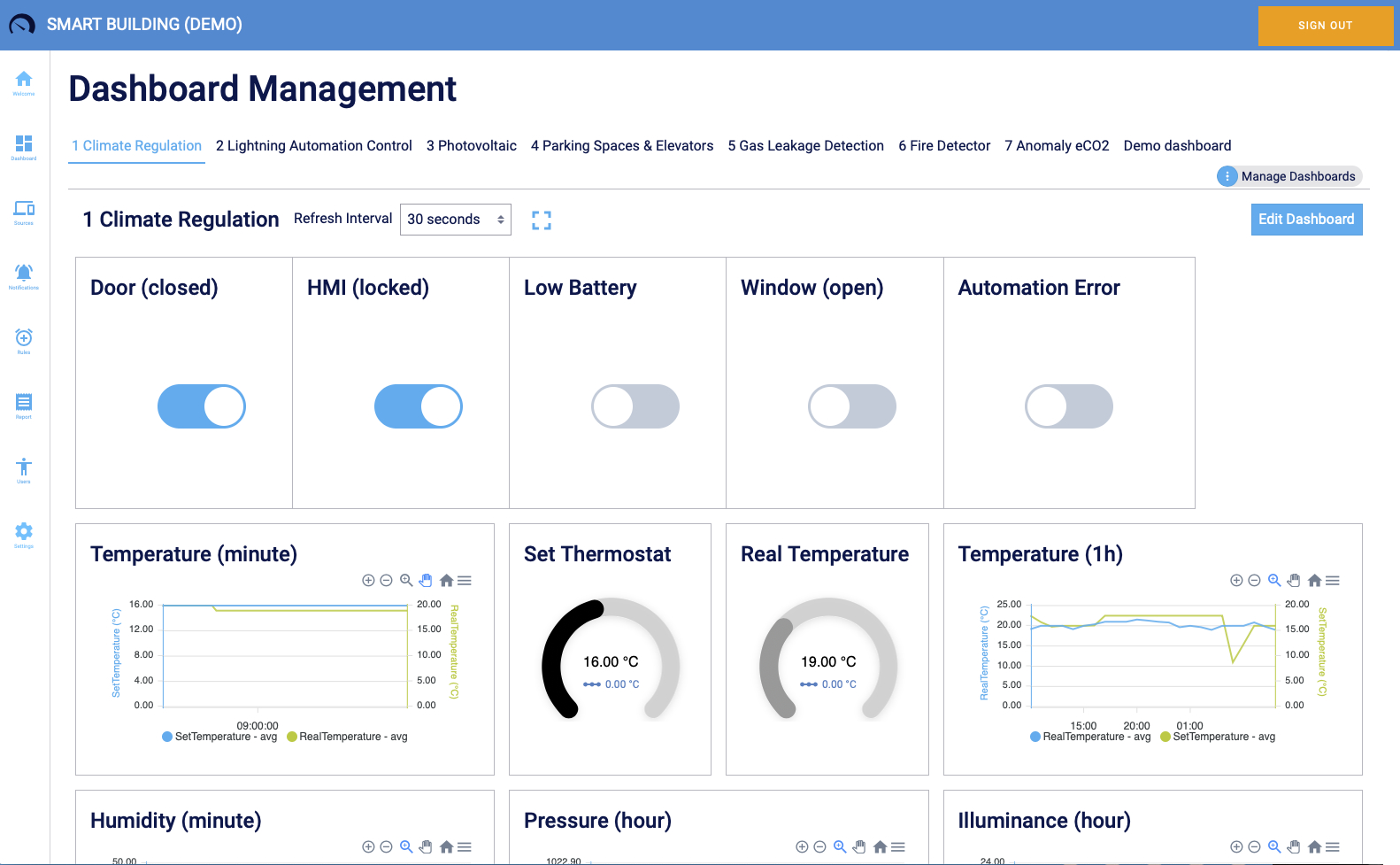 Monitoring smart buildings
The smart building concept is one of the most hyped topics in the IoT field nowadays. It cuts energy costs, improves the comfort of the occupants, and lowers operating costs.
There are many aspects of smart buildings that can be monitored, such as room temperature, air humidity, light levels, and more.
Many IoT projects are canceled because they are too expensive or it's unclear if they bring value.
Paessler's new cloud-native monitoring plattform offers custom-tailored monitoring software:
How our holistic and customizable
monitoring platform works
The solution consists of many individual building blocks, so you can build a solution tailored to your needs
or select a predefined configuration specific to your industry or integrate selected blocks with your existing infrastructure.
Easy to use & flawless device integration
As easy as 1-2-3: Create an account, select your use-case as well as device types from the template lists and start monitoring right away. Easily integrate your devices via gateways like HTTP, MQTT, or various edge gateways like Wi-Fi, Modbus, ZigBee, Z-wave, etc.
Build your own solution with predefined templates
Best of both worlds - Synchrony ​of customization and templating. In case you are an integrator, you can easily build customized applications in minutes. Save valuable development capacities, time and effort.
Easy management
of multiple clients
If you have enterprise clients with the same applications, you can reduce stress and easily manage them by separating your clients and their data. Thanks to our multi-tenant application, your customers are totally separated and may see and interact only with their data.

No-Code approach
A lot of awesome ideas can't be realized due to the lack of development capacities and knowledge regarding IoT projects. With the No-Code approach you tear down the barriers to a quick realization of new projects.

All-in-one Monitoring
Benefit from Paessler's 20 years of experience in the field of monitoring. We know how to handle complex applications with distributed periphery and will let you know whenever a component fails or behaves unusually.

Enterprise-grade security
You can feel safe with us. All applications fulfill the European Data Protection Law and we encrypt each customer's data individually and separate them from one another.