Paessler Further Extends its PRTG Network Monitoring Capability for Android, iOS Devices
Updated Mobile Apps Offer Host of New Features for Monitoring-on-the-Go: Company Also Unveils PRTG Mobile Probe for Android to Measure Mobile Network Performance
Austin, Texas and Nuremberg, Germany - February 18, 2014 - Paessler AG, the innovative network monitoring solutions specialist, today announced the availability of three new and/or revised applications, all associated with the company's PRTG Network Monitor product, for the mobile space. PRTG for Android and PRTG for iOS, both equipped with newly advanced and more convenient features, give IT professionals the ability to interact with PRTG Network Monitor from their Android and Apple mobile devices; furthermore, a new PRTG Mobile Probe for Android offers visibility into critical performance factors for an enterprise's mobile network.
For Windows Phone users, a Windows Phone app for PRTG Network Monitor is currently in test phase. A beta version of the app is available for download at the Windows Phone Store.
PRTG for iOS
For Apple users, Paessler has completely rewritten the PRTG for iOS app, giving IT administrators even greater access to network monitoring data. The app offers graphs and overview maps, provides insight into PRTG logs, and allows the user to acknowledge alarms or pause monitoring as desired.
Under iOS 7, the app periodically checks the PRTG server in the background and displays new alarms immediately, rather than indirectly via email or SMS, for greater ease-of-use. A click on the alarm shows the affected sensor along with important details such as when the alarm started, associated messages, correlated graph views, and other devices that are affected.
PRTG for iOS is now available for free download in the Apple iTunes Store at https://itunes.apple.com/app/prtg/id326306472.
PRTG for Android
For Android users, the PRTG for Android app offers a redesigned user interface and new features. For example, the app supports the new PRTG ticketing system that replaced the "ToDo" feature; administrators now not only receive alerts about alarms, warnings, unusual values, but also about new tickets directly to the mobile device.
A new "dashboard" view for tablets and Android TV shows the global sensor status in a special close-up. With this view, the state of the IT infrastructure can be displayed on a monitor or in the IT support office. To make it even easier to register in the app, users can simply scan a QR code only once on the corresponding user account page in the PRTG Web interface. After doing so, the user is registered with the app and has mobile access without complicated typing of IP addresses, passwords or user names.
PRTG for Android is available for free download on the Google Play Store at https://play.google.com/store/apps/details?id=com.paessler.prtgandroid.
PRTG Mobile Probe for Android
Also available is the new PRTG Mobile Probe for Android, giving administrators a powerful insight in network performance from a mobile point of view. The probe, which can be installed on an Android device, performs monitoring processes and sends the results to the central installation-the PRTG core server.
PRTG Mobile Probe for Android complements the existing local probe and remote probes and provides a new perspective on the network. Once installed on a mobile device, the probe connects usually to the network via wireless hot spot. It collects monitoring information, for example, to ping requests or loading times of websites. If the device supports this functionality, users can monitor environment parameters such as temperature, air pressure and humidity, as well as determine its own battery level and GPS location.
The PRTG Mobile Probe for Android can be downloaded at https://play.google.com/store/apps/details?id=com.paessler.androidprobe.
Windows Phone App in Beta
Update October 9, 2017: Due to the decreasing interest in Windows Phone, we will no longer support this platform. You can still use the PRTG for Windows Phone app in its current state. Please note: Push notifications will be disabled, as we will deactivate the necessary infrastructure of the PRTG Cloud. If you're interested in apps for other mobile platforms, please have a look at our apps for Android and iOS.
Paessler's Windows Phone app, now available for beta testing, integrates the mobile Web interface of PRTG and provides easy access to the PRTG core server. Based on the new Windows tile design, the app has its own "Live Tile." This tile shows the global status of all sensors directly on the home screen of the Windows Phone. With the app, the administrator is able to view monitoring data and tickets, confirm alarms, and pause or resume monitoring.
The PRTG Windows Phone app is available as a free download in the Windows Phone Store at http://www.windowsphone.com/de-de/store/app/prtg/a6c95a2d-34b9-4d4e-be0a-98d9977a1e88. Based on collected customer feedback, Paessler will decide on further development of the app.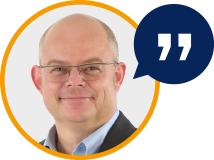 "We are convinced that we have created a milestone in the mobile space with our developments, which clearly sets us apart from other offerings in the market," said Dirk Paessler, founder and CEO of Paessler AG. "The new apps offer our customers a much higher mobility in their daily work. They are an ideal platform for future expansion, and for constant observation of any enterprise's IT infrastructure."
Press Contact
Paessler is working together with several PR agencies around the world. Please send your press inquiries to: