Help your clients
master their
CISCO Universe
Easy, cross-sell, upsell or bundle sell for your CISCO customers
PRTG Network Monitor is a high performance, all-in-one network, systems and applications monitor with 500,000 users globally. 
PRTG Network Monitor has custom sensors specifically designed to bring in data from the entire CISCO infrastructure - routers, switches, firewalls and services such as Netflow, IP SLA and CBQoS.  Read more here. 
Add PRTG Network Monitor to all your CISCO quotes for a high value, frictionless sale.


Demo PRTG and WIN!
Book a PRTG Demo during April and May and go in the draw for the ultimate out-of-this-world experience. 
Automatically go into the draw for $350 Red Balloon Voucher to use for your choice of skydriving, helicopter flights or something a bit closer to the ground!
Draw closes May 31, 2016.
Contact your Dicker Data Account Manager or book below.
Reseller: Download and BOOK NOW
Dicker Data Team: BOOK NOW ON BEHALF OF YOUR PARTNER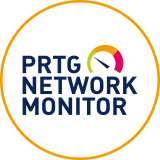 Try PRTG for yourself
PRTG is also available to test in your network today - fully functional, with 100 sensors (approx. 10 devices), free forever.
PRTG Network Monitor

• is installed in 2 minutes, automatically discovers your network.
• monitors your network 24/7.
• alerts you before emergencies occur.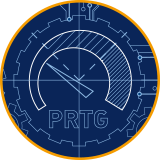 The Blueprint to Success
11 Reasons to Partner with Paessler
In a competitive market, see how Paessler works with Partners to drive new business.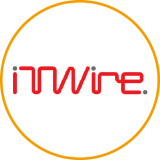 See what others say
'...PRTG is a must-try'
See our latest Australian Product Review