Network Monitoring Freeware
Use PRTG Freeware for Network Monitoring
Modern businesses depend more and more on their networks' availability and performance. A network monitor provides security by permanently monitoring the network and alerting the responsible person. Beyond this, an efficient network monitoring solution also permanently gathers, analyzes, and stores monitoring data. This long term data delivers the base for successful network optimization.
To deliver a comprehensive overview on your entire network, the network monitor should support different protocols and options. If you want to monitor e.g. a Windows based network, WMI is a very powerful and versatile protocol. To monitor bandwidth, the solution should support SNMP, Packet Sniffing and Cisco's NetFlow protocol.
PRTG - The Comprehensive Network Monitoring Freeware
PRTG monitors the availability of network components, as well as network traffic and usage. It comes with a comprehensive feature set and more than 200 predefined sensor types such as e.g. SNMP, NetFlow, Packet Sniffing, WMI, SQL-Server, Ping, Port, POP3, VMware, HTTP and many others.
PRTG: Installation And Usability
Many network monitoring freeware tools require large efforts for installation and configuration and are very complex to use, even though one of the software's major tasks should be to save time for the administrator.
PRTG - Optimized For Easy Usage
PRTG is optimized for easy installation, configuration and use. It installs out of the box within minutes, it doesn't need any additional database, mailserver or other services, and it comes with an automatic network discovery and lots of predefined device templates, so the configuration can also be done within minutes. The new web interface of PRTG uses modern web technologies such as AJAX and Flash for an easy to understand and handle user interface.
PRTG Network Monitoring Freeware
Even the free network monitoring tools offer the full feature set and functionality of the commercial edition. This includes multi location monitoring by using the remote probes feature as well as comprehensive ISP functionality. Thus PRTG enables private users or small businesses to use a professional network monitoring solution with all professional features for free. If your business grows, you can easily upgrade to a professional license with more sensors.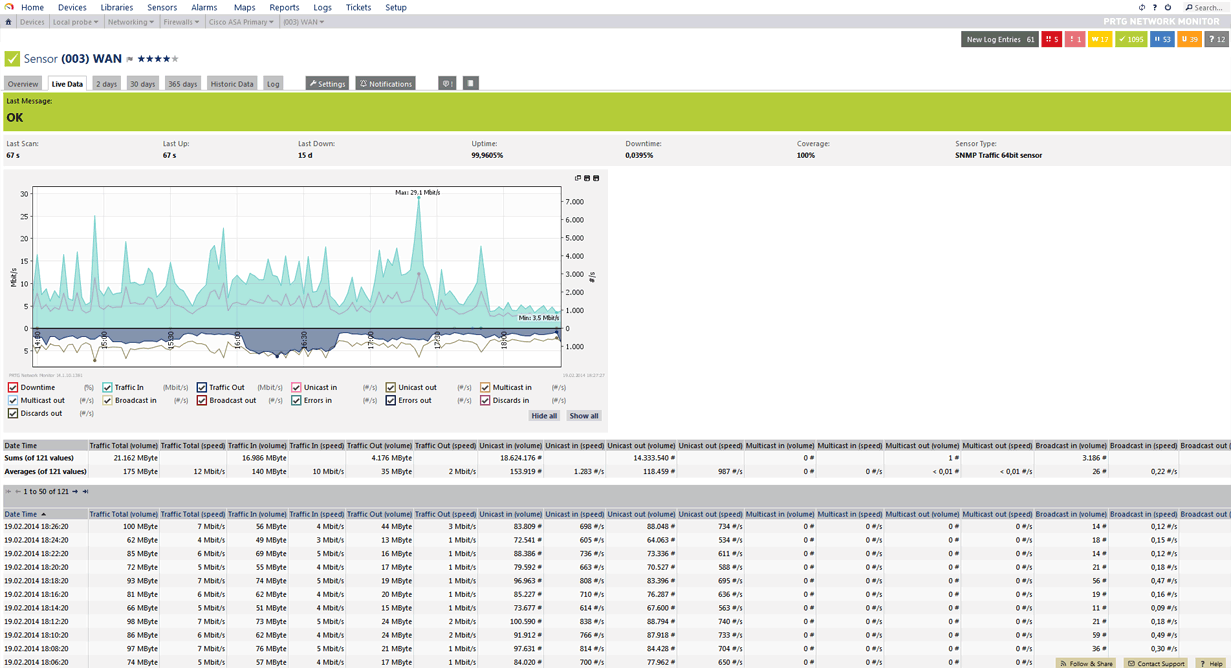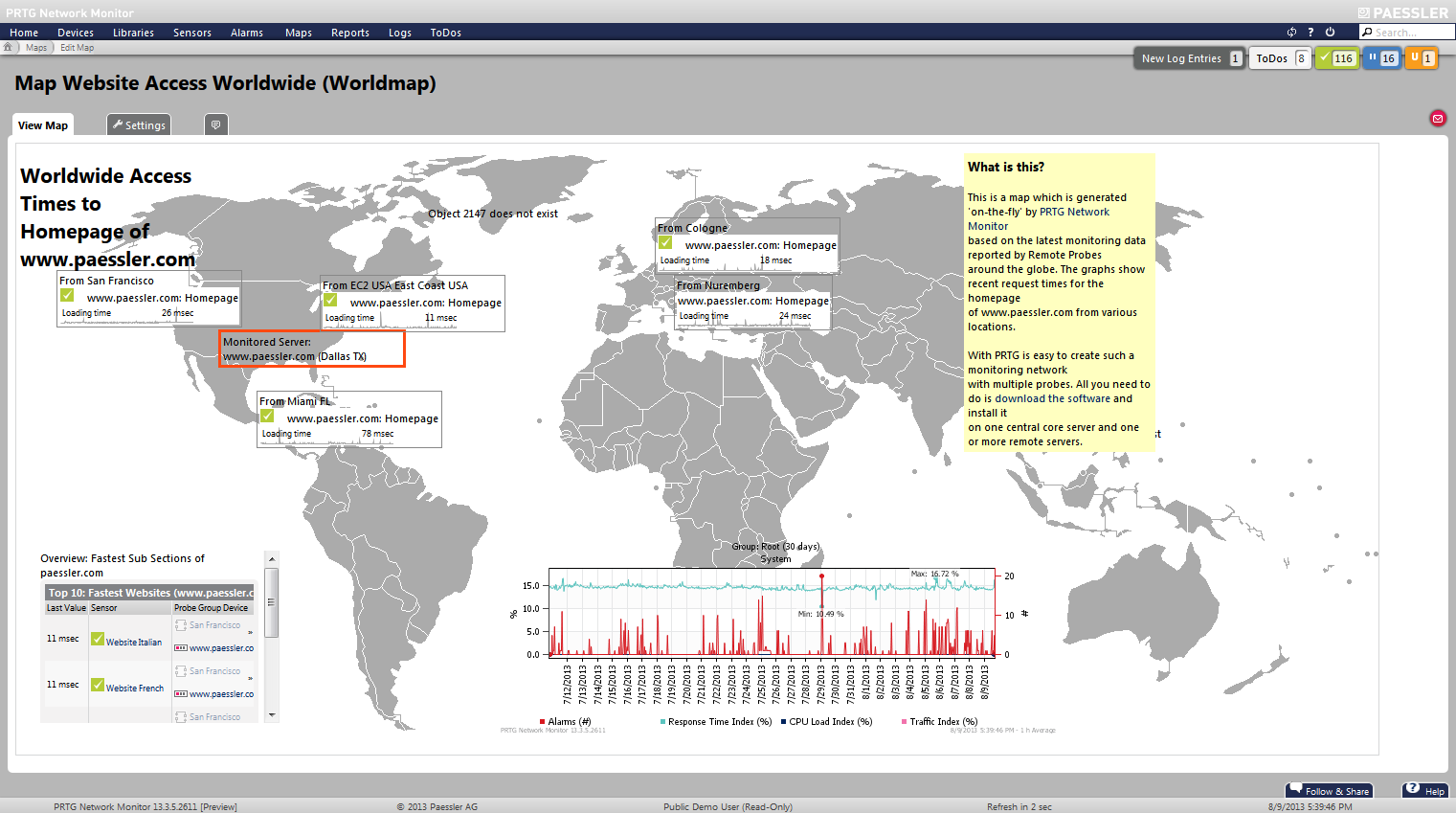 PRTG

Network Monitoring Software - Version 19.2.50.2842 (May 15th, 2019)

Hosting

Download for Windows and hosted version available

Languages

English, German, Spanish, French, Portuguese, Dutch, Russian, Japanese, and Simplified Chinese

Pricing

Up to 100 sensors for free (Price List)

Unified Monitoring

Network devices, bandwidth, servers, applications, virtual environments, remote systems, IoT, and more

Supported Vendors & Applications


More
Related Topics