Free network mapping
software PRTG

PRTG maps all devices and properties at a glance




PRTG creates interactive maps of your network



PRTG alerts you before
problems occur


Free Download
Unlimited version of PRTG for 30 days. After 30 days, PRTG reverts to a free version.
Or, you can upgrade to a paid license anytime.
PRTG connects 'Monitoring' with 'Mapping'
That's the difference between PRTG and other tools

Network Scanner and
Mapping Tools
Pure network scanners detect the network with all its components and deliver results in the form of a list. This information can then be used for creating network charts and maps using network mapping software.
But this requires a significant amount of time-consuming, manual work. Furthermore, only static maps can be created this way which themselves have no other utility except the pure network overview.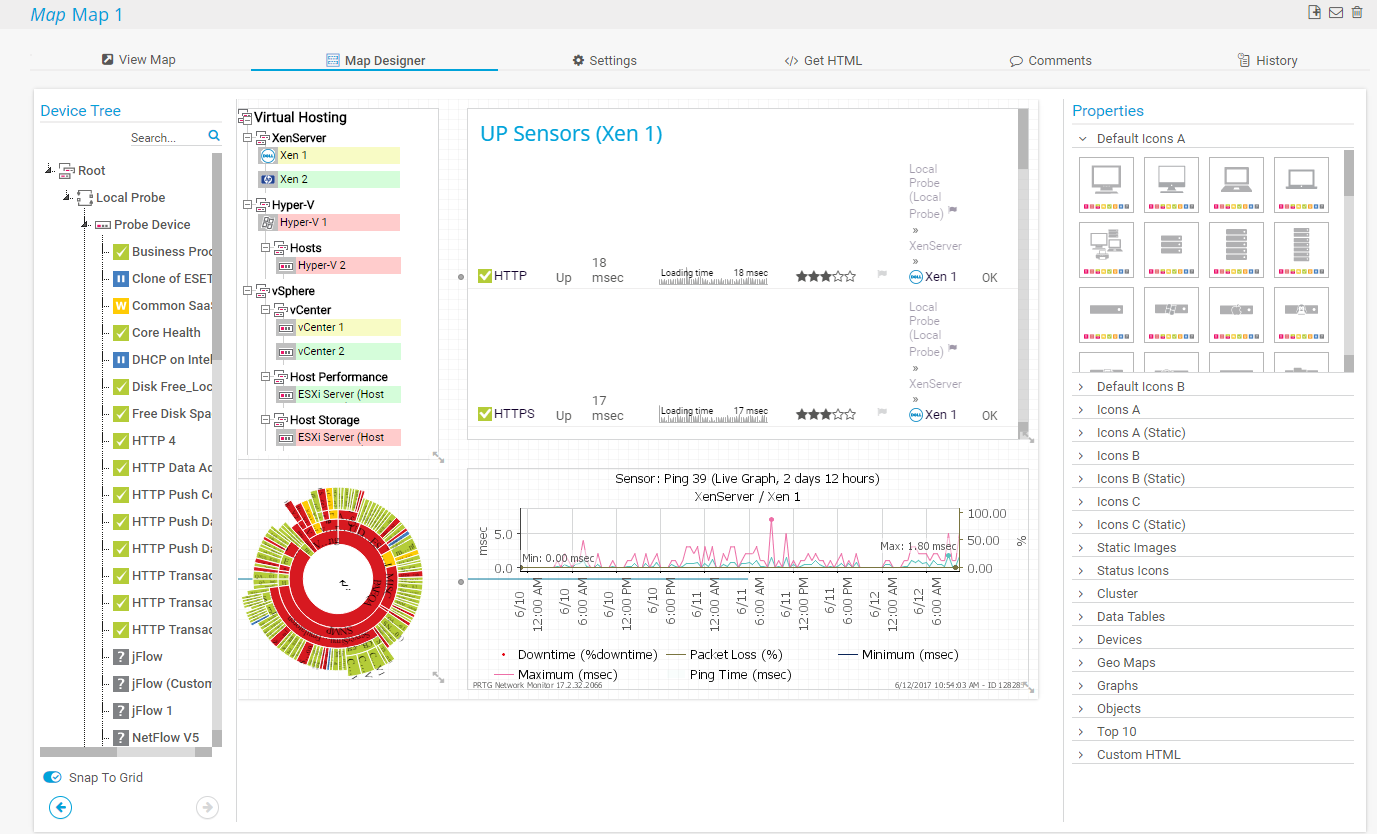 Create individual maps in PRTG.
Network Monitoring Software
like PRTG
PRTG and other network monitoring tools with the mapping option, as opposed to pure network mapping solutions, or the combination of network scanners and mapping tools, deliver information on the availability and condition of detected components. Additionally, on network traffic and network performance beyond simply 'discovering and mapping the network topology'. Many of these solutions promise further assistance by 'Auto-Mapping': via network discovery, identified network devices such as switches, routers, firewalls, as well as servers or applications, are displayed in automatically-generated network maps.
However, the outcome of such auto-maps is often unsatisfactory. Many devices and even more connections are displayed one-dimensionally on over-sized maps. This might be acceptable as a 'one-off' inventory, but such cards are cluttered and unhelpful in daily use for troubleshooting and network planning.
Network Mapping
Tools
In addition to the combination of scanners and mapping tools, there also exists complete network mapping solutions. These scan the network and integrate the identified devices directly in network diagrams and maps - so called 'auto-mapping' generating the network maps automatically.
Integrated network mapping solutions are clearly superior to the combination of network scanners and mapping tool when it comes to usability, but the automatically generated maps often not fall-short in terms of legibility: the overwhelming number of network devices and connections confuse the clarity of the results instead of producing a clear overview.
Here, a manual touch up is required - if the solution allows for this action. A further disadvantage is the limitation to scanning and mapping which does not deliver data concerning the actual condition of devices.
Free Download
Unlimited version of PRTG for 30 days. After 30 days, PRTG reverts to a free version.
Or, you can upgrade to a paid license anytime.
PRTG Network Monitor:
Network Monitoring with Map Editor

The 'Auto-Discovery' detects all IT components from switches, routers and firewalls, servers and applications, to storage systems and virtual servers.
All of these components can be integrated quickly and easily into clear network maps using the simple 'drag & drop' built-in map editor. Using custom HTML, multi-layer maps can be generated which allows to drill-down through multiple layers while 'error searching' without hindrance.
You can use an external tool for automated layer-2 maps or maps with a large number of devices. See our overview of network mapping tools.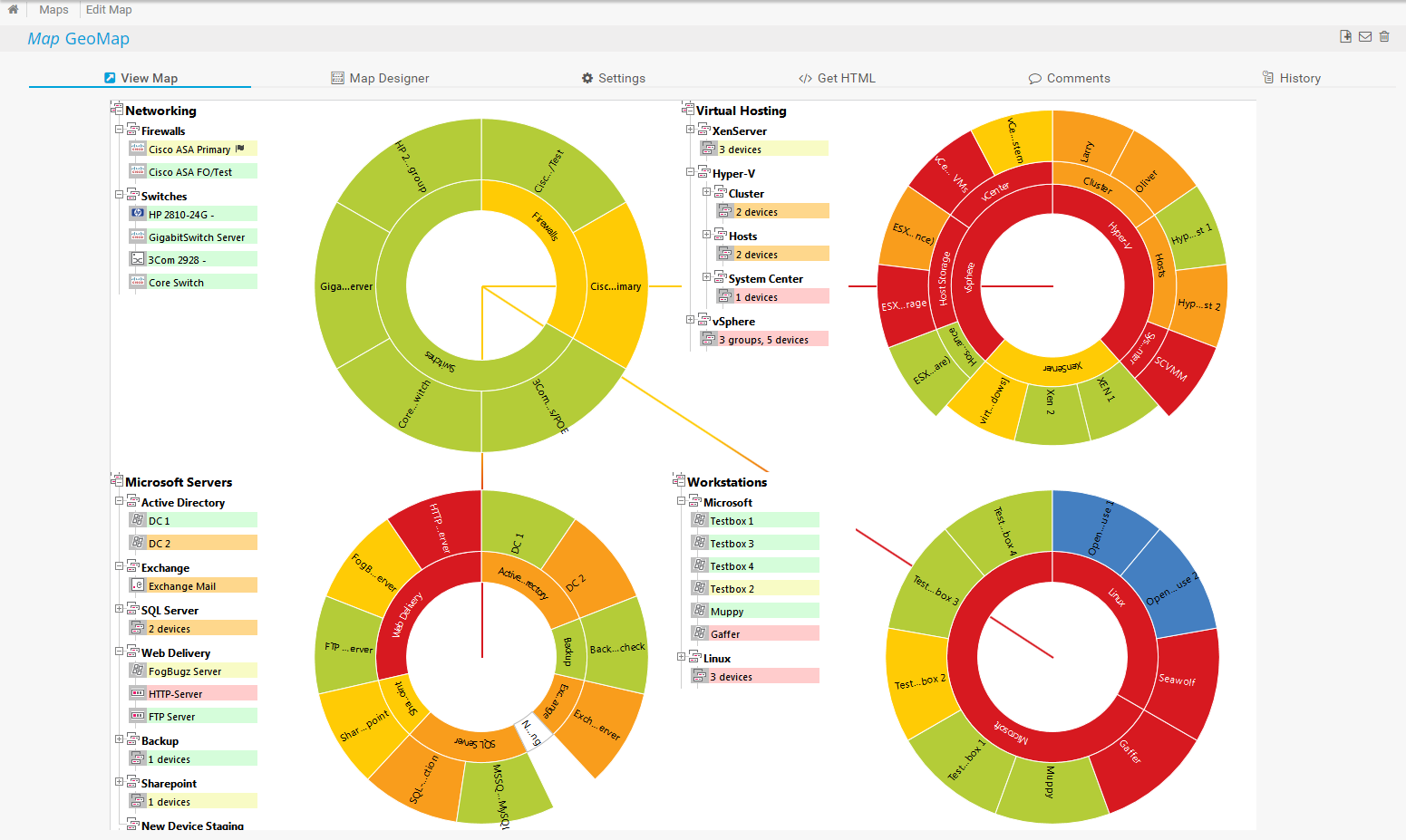 The Sunburst View in PRTG

In addition to clear and easily creatable maps, PRTG provides a surplus against the suite of pure network scanning and mapping tools: PRTG maps show not only devices and connections, but also deliver information on their status.
Adding a building plan as wallpaper shows each device's location.
Simultaneously, the PRTG Sunburst-View provides the entire network status at a glance.
Trusted by 300,000 users
and recognized by industry analysts as a leader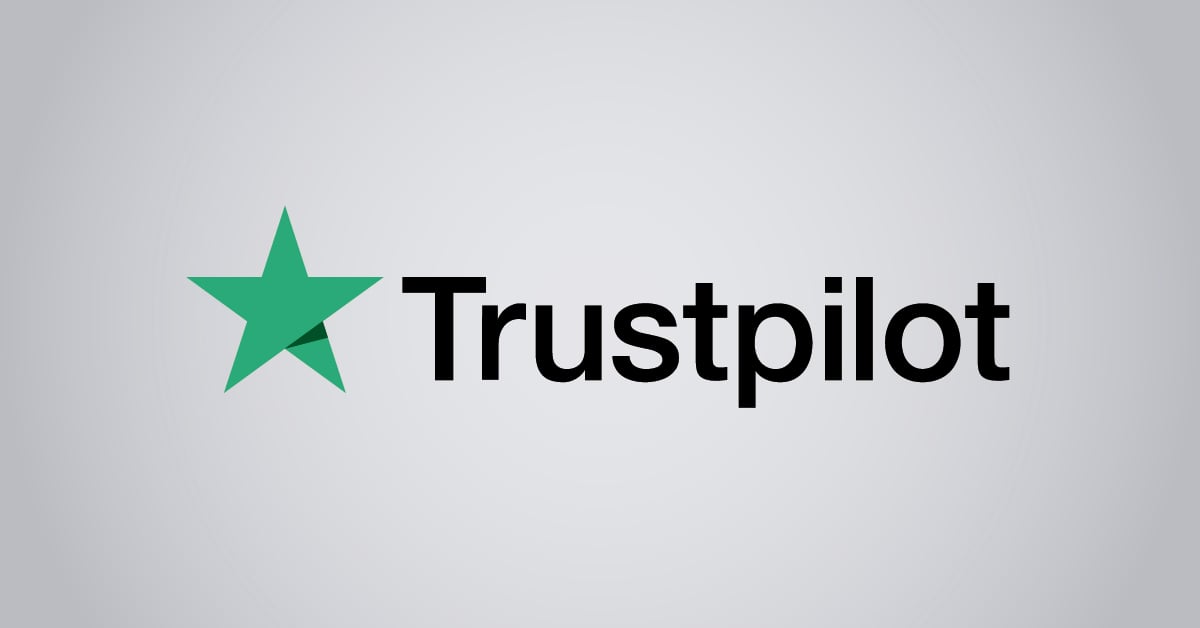 "Fantastic network and infrastructure monitoring solution that is easy to deploy and easier still to use. Simply the best available."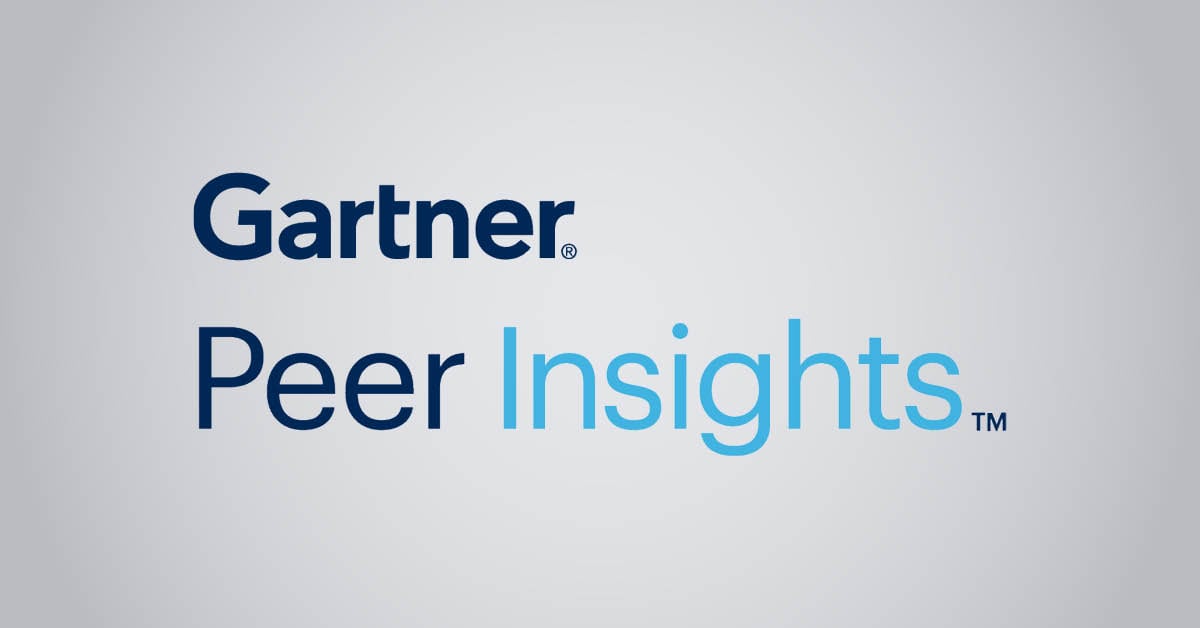 "Software is absolutely perfect, Support is superior. Meets all needs and requirements, This is a must have solution if you are needing any form of monitoring."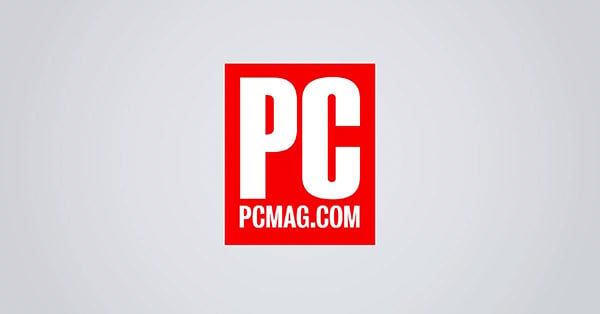 "The tool excels at its primary focus of being a unified infrastructure management and network monitoring service."


Free Download
Unlimited version of PRTG for 30 days. After 30 days, PRTG reverts to a free version.
Or, you can upgrade to a paid license anytime.
Network Diagrams

Another advantage of the PRTG-map editor is the ability to create custom network diagrams for different audiences:
For example, one map that shows all network devices for the network administrator, while the IT manager's 'overall' map uses the sunburst-view to show the entire network at a glance - including the state of all components.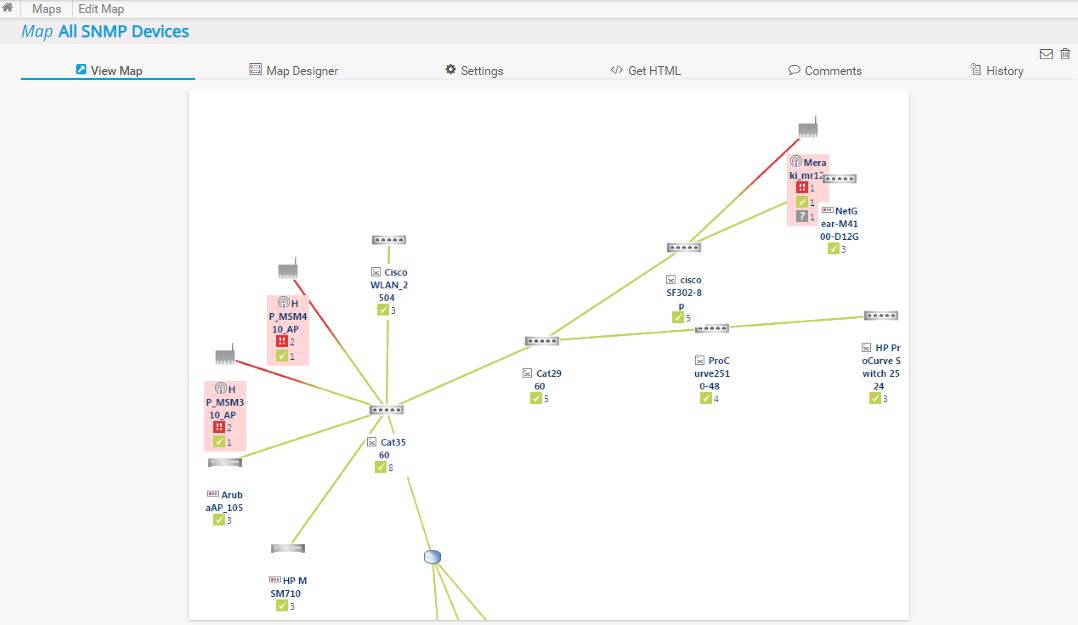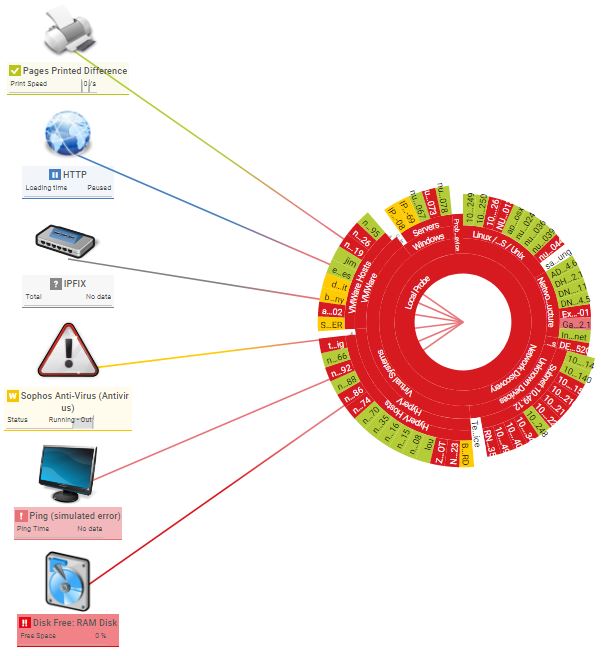 PRTG – More than just a mapping tool

Even the free PRTG Network Monitor trial version includes all network scanning and mapping features of PRTG.
With PRTG, Paessler AG offers a powerful, affordable and easy-to-use unified monitoring tool. Over 300,000 administrators worldwide use our software, whether it be to monitor their server performance, LAN, virtual environments, or even the accessibility of their websites. PRTG is a network analysis solution for Windows.
PRTG supports all important protocols like SNMP, NetFlow, WMI or Packet Sniffing.
Still not convinced?
More than 300,000 sysadmins love PRTG
PRTG is used by companies of all sizes. Sysadmins love PRTG because it makes their job a whole lot easier.
Monitor your entire IT infrastructure
Bandwidth, servers, virtual environments, websites, VoIP services – PRTG keeps an eye on your entire network.
Try PRTG for free
Everyone has different monitoring needs. That's why we let you try PRTG for free. Start now with your 30-day trial.
PRTG

Network Monitoring Software - Version 21.1.66.1664 (March 23th, 2021)

Hosting

Download for Windows and hosted version available

Languages

English, German, Spanish, French, Portuguese, Dutch, Russian, Japanese, and Simplified Chinese

Pricing

Up to 100 sensors for free (Price List)

Unified Monitoring

Network devices, bandwidth, servers, applications, virtual environments, remote systems, IoT, and more

Supported Vendors & Applications


More