Information may be Out-of-Date
This page about deprecated software versions is shown for
reference purposes only. Information on this page is not
maintained and may no longer be valid.

Please find the latest manual for PRTG Network Monitor here:
Scripts
Scripts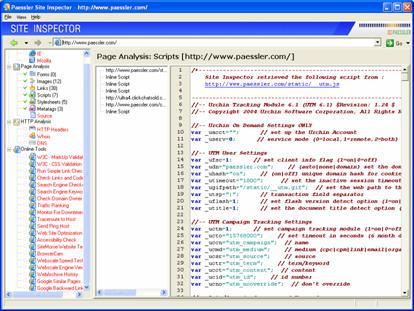 This function shows a listing of scripts encountered on the active webpage. This feature is especially interesting when the analyzed page contains more than one script block or includes several external scripts, because they are all displayed on one page.
Pressing CTRL + F will open the find function.