Information may be Out-of-Date
This page about deprecated software versions is shown for
reference purposes only. Information on this page is not
maintained and may no longer be valid.

Please find the latest manual for PRTG Network Monitor here:
Navigating the Analyzing Browser
Navigating the Analyzing Browser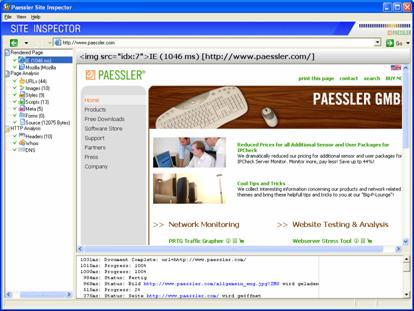 Select an analysis type by clicking on its name in the left-hand navigational tree. The information will appear in the right-hand window.
You can expand or collapse analysis categories by clicking on the "+" or "-" next to their name.
Types of analysis include
·      Rendered Page (IE or Mozilla)
·      URLs
·      Images
·      Styles
·      Scripts
·      Meta (tags)
·      Forms
·      Source
·      Headers
·      Whois
·      DNS
·      Various Online Tools