Become the
master of your
VMware universe
To VMware And Beyond 
With PRTG you're never lost in the outer space of your virtual environment. To keep you on track, PRTG offers custom sensors specifically designed to monitor all three layers of your VMware environment: hardware, virtualization and application layer.
Below we have some examples of dedicated VMware sensors in PRTG. For further insights and tips on monitoring within the virtual world read the article here.
Another benefit: you are not restricted to VMware. With PRTG you can monitor your entire IT universe.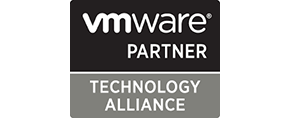 Track performance
The VMware Host Performance (SOAP) sensor monitors an ESXi host server using Simple Object Access Protocol (SOAP).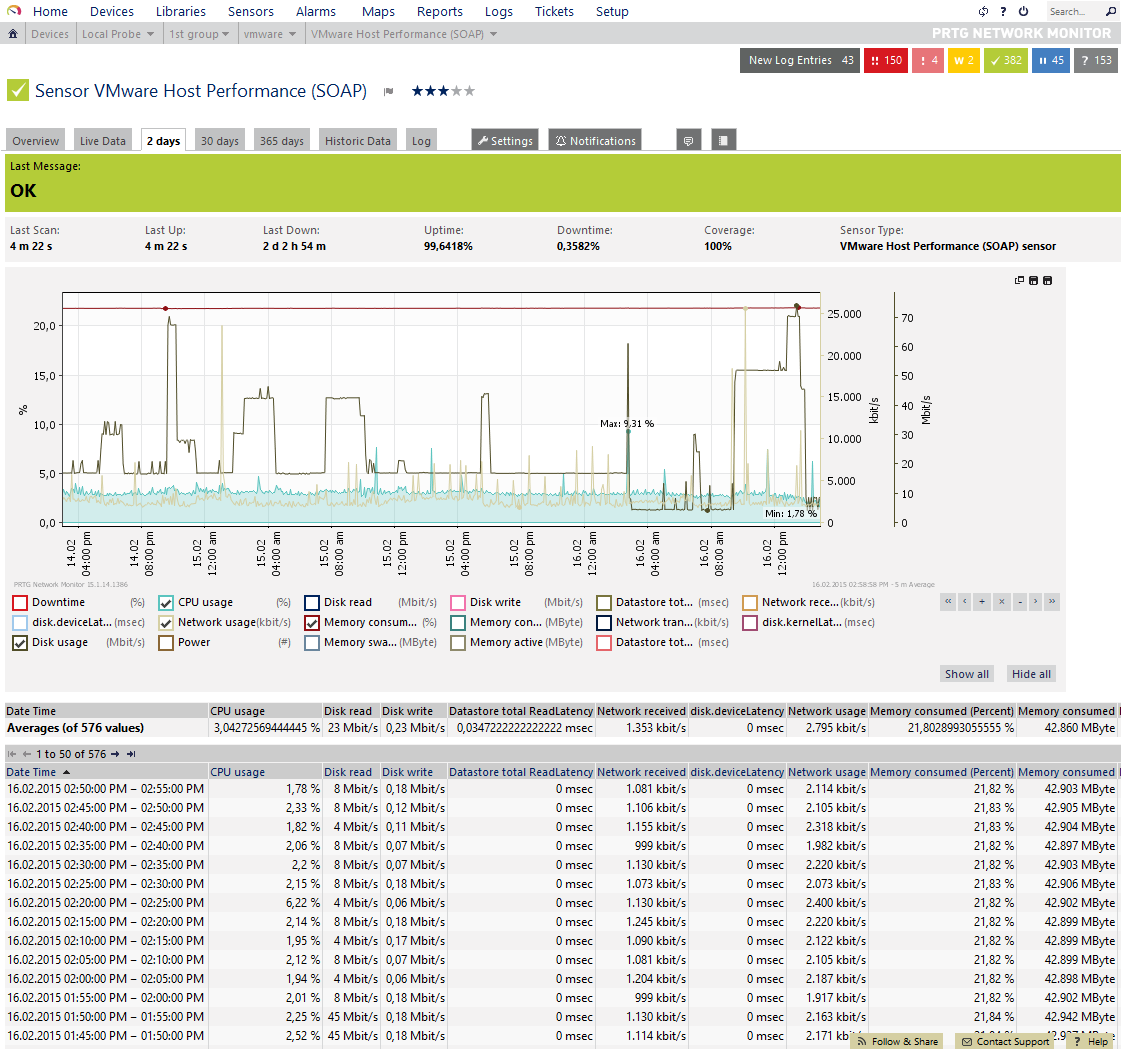 The sensor displays data e.g. for CPU, network & disk usage as well as memory.
Monitor your virtual machines
With this dedicated VMware sensor, the VMware Virtual Machine (SOAP) sensor, you can keep an eye on your VMware virtual machines using SOAP.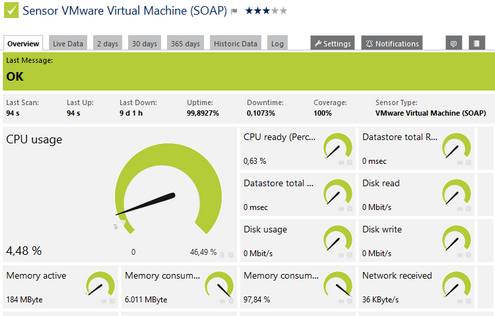 Overview of a Virtual Machine sensor (SOAP)
Get hardware information
If you want to get hardware information on an ESXi server, the VMware Host Hardware sensor is your choice.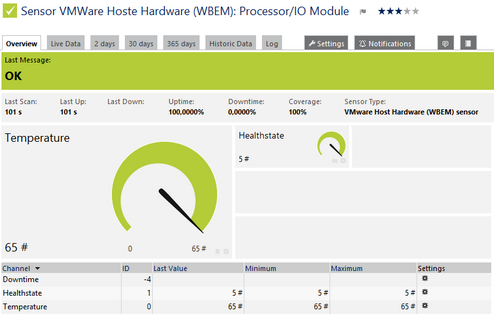 Get information like health status, temperature, power or battery voltage.
One Solution to Monitor Them All 
Stop wrestling with multiple solutions that only deliver fragmented information about your IT infrastructure. Save time and reduce the complexity of your monitoring – Install the fully-functional free trial of PRTG and:
Increase productivity: PRTG is so easy-to-use that our users save 2-5 hours per week to concentrate on other more important tasks. 
Improve visibility: proactively optimize your IT. Individual maps or dashboards help you to display the status of your network.
Save money: PRTG is all in with no additional costs or hidden add ons. Each license comes with full functionality and is easy to scale.
Get Started In
Under 2 Minutes

PRTG installs quickly and can auto-detect many features of your network, saving you hours of painful configuration and file editing that other tools put you through. Don't just take our word for it: install the fully functional free trial and see how quickly you can get up and running.